Live Your Dream in Camas Today!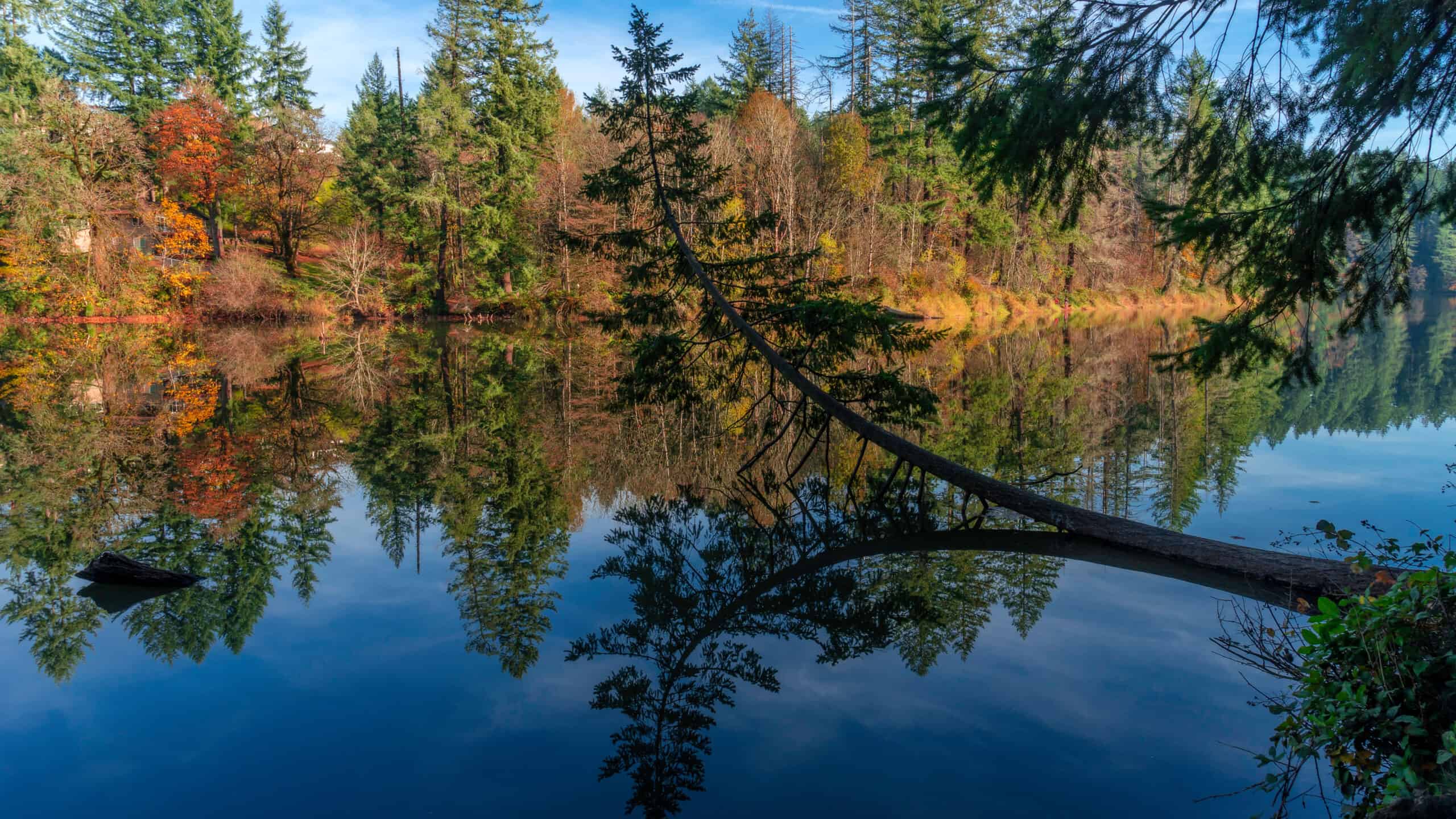 Have you ever dreamed of living in a city that has it all? A city that combines the charm of a small town with the amenities of a big city? A city that offers stunning natural beauty, rich history, and a vibrant community? If so, you might want to consider moving to Camas, Washington.
Nestled on the north side of the Columbia River, Camas has a population of 27,054 as of 2021.  Camas is a hidden gem located 12 miles east of Portland International Airport and 22 miles from downtown Portland.
Camas is characterized by its lush greenery that stretches as far as the eye can see. The landscape is dotted with towering Douglas fir and cedar trees, creating a rich tapestry of colors throughout the year. During the spring, the city is adorned with vibrant blossoms, while the fall brings a spectacular display of golden and crimson foliage.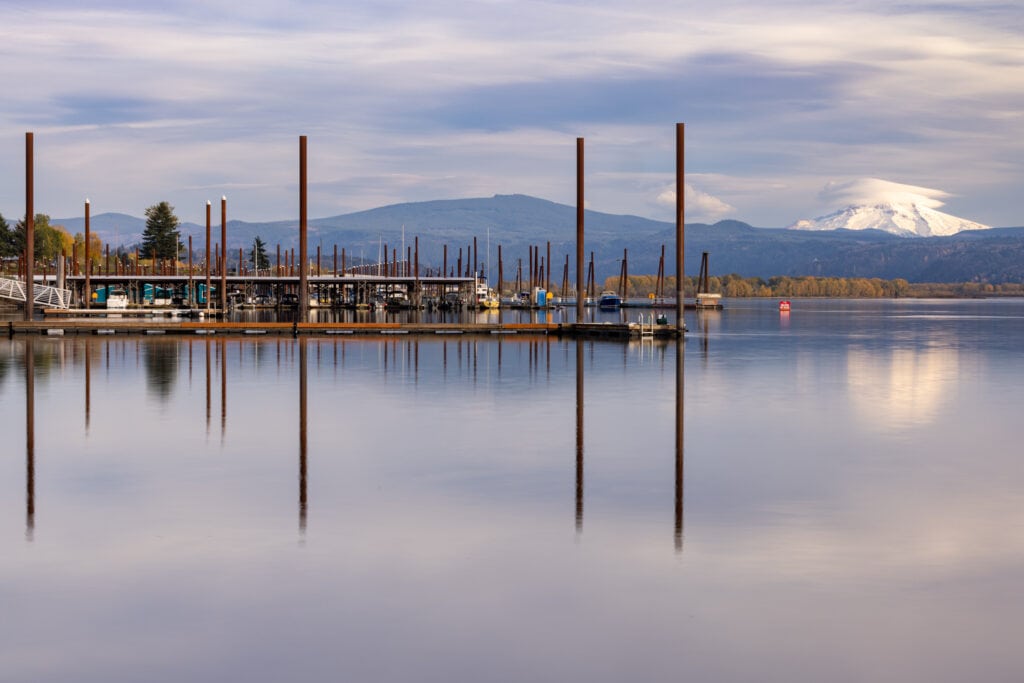 Columbia River
One of the most remarkable features of Camas is its proximity to the awe-inspiring Columbia River Gorge. This geological wonder offers dramatic cliffs, cascading waterfalls, and a vast river that winds through the region. The Gorge is not only a sight to behold but also an outdoor playground for those who enjoy boating, wind surfing,  hiking, photography, and breathtaking vistas.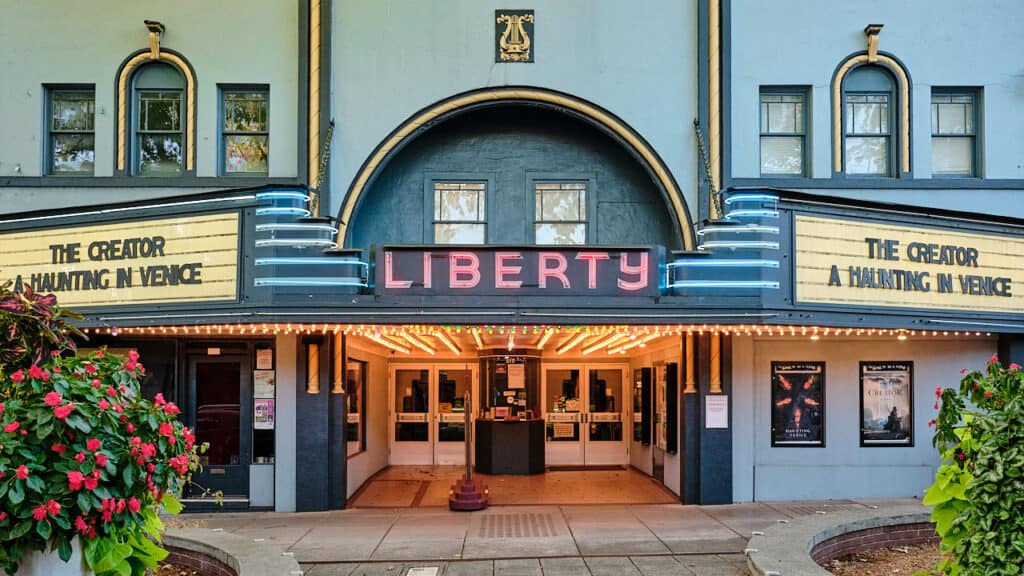 Small-Town Charm with Urban Convenience
Camas, Washington, is where small-town charm meets urban convenience in a harmonious blend that caters to the diverse needs and desires of its residents. Here's a closer look at why this aspect of Camas is so enticing: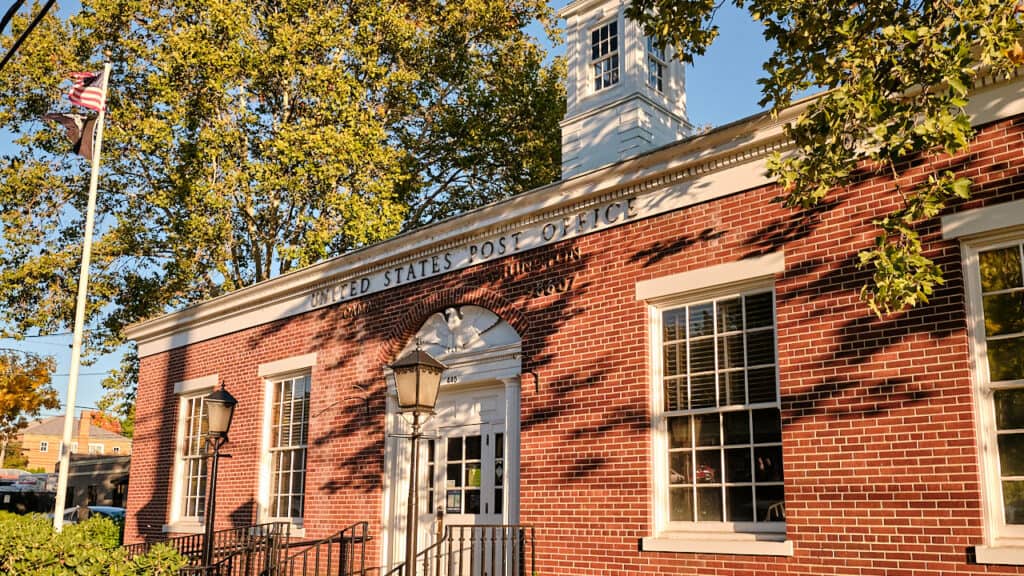 Quaint Streets and Local Businesses
When you stroll through the heart of Camas, you'll immediately notice the charming streets lined with historic buildings, boutique shops, and locally-owned restaurants. This small-town ambiance fosters a sense of community where shop owners know their customers by name. It's a place where you can enjoy a leisurely afternoon shopping for unique treasures or savoring a meal at a cozy café.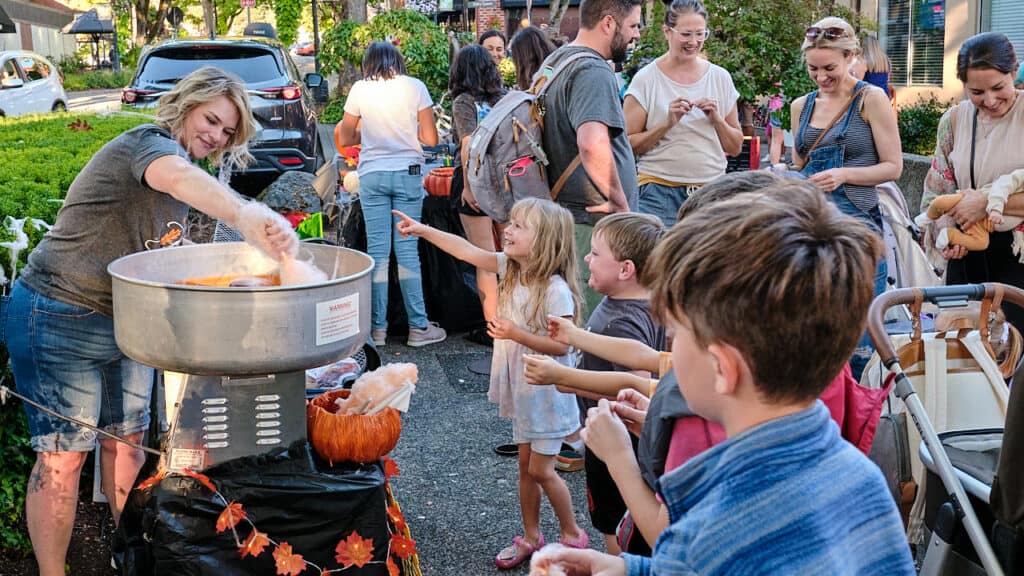 Community Events and Festivals
Camas takes pride in its sense of community, and it shows through the numerous events and festivals held throughout the year. From the Camas Farmer's Market, where you can find fresh, locally-sourced produce, to the Camas Plant & Garden Fair, there's always something exciting happening in town. These events provide opportunities to connect with neighbors and create lasting memories.

---
---
Exceptional Schools
For families with school-age children, Camas is an ideal choice. The Camas School District serves over 7,225 students in 13 schools and consistently ranks among the top in the state. The Camas School District was ranked 6th of 337 school districts by in Washington by School Digger. This commitment to education is one of the many reasons families choose to call Camas home.
The district has won several awards for excellence in education, such as the National Blue Ribbon Schools Award and the Washington Achievement Award. The district offers a range of programs and opportunities for students, such as Advanced Placement courses, International Baccalaureate programs, STEM academies, dual language immersion programs, and career and technical education pathways.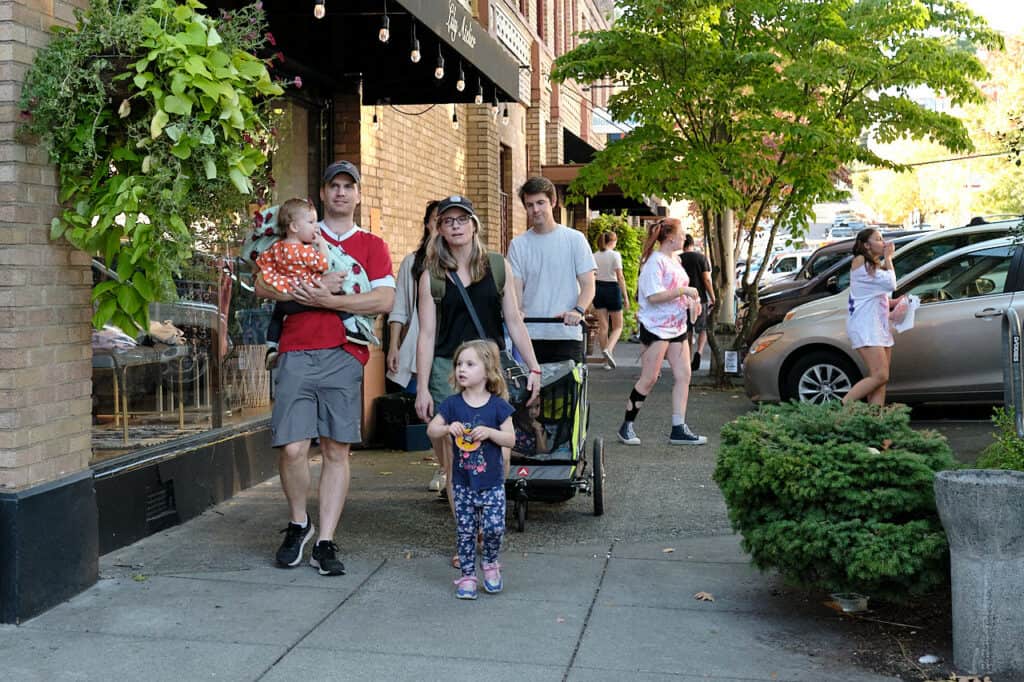 Welcoming Community
Camas prides itself on being a welcoming and inclusive community. Whether you're a long-time resident or a newcomer, you'll find that the people here are friendly and eager to make you feel at home. The strong sense of community is what makes Camas more than just a place to live—it's a place to belong.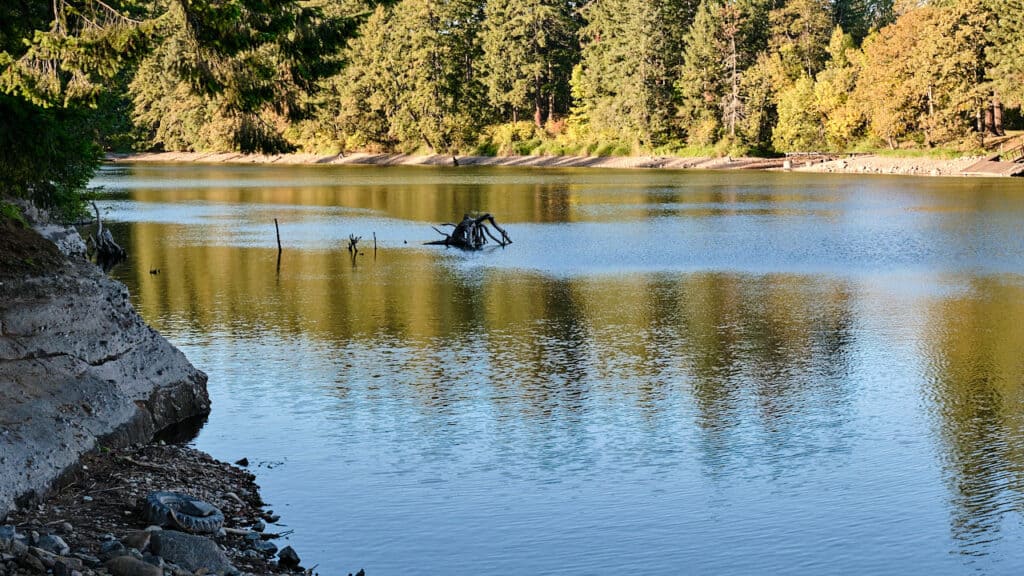 Lacamas Lake
Lacamas Lake Regional Park, is a 312-acre recreation area that features walking trails that wind through serene forests and lead to the pristine Lacamas Lake. It's the perfect spot for leisurely strolls, picnics, and birdwatching. Residents often find solace here, connecting with nature and finding a sense of peace amid their busy lives.

Neighborhoods
Downtown Camas: The historic heart of Camas, this vibrant neighborhood boasts charming streets lined with local shops, eateries, and historic buildings. It's a hub for community events and offers a delightful blend of the city's past and present.
Prune Hill: An upscale residential area in Camas, Prune Hill offers stunning views due to its elevated position. Its neighborhoods feature a mix of modern and traditional homes, making it a sought-after location for those valuing both luxury and scenery.
Grass Valley: Located in the northern part of Camas, Grass Valley provides a harmonious blend of residential homes, parks, and some commercial spaces. Its peaceful ambiance and proximity to nature make it a favorite among families and outdoor enthusiasts alike.
Forest Home: An established Camas neighborhood, Forest Home is characterized by its variety of housing styles and tree-lined streets. Its mature landscaping and proximity to local amenities offer residents both comfort and convenience.
Lacamas Shores: Nestled near Lacamas Lake, this serene neighborhood boasts picturesque views and provides lake access for its residents. With its scenic trails and recreational opportunities, Lacamas Shores embodies lakeside living at its best.
Westridge Place: A relatively newer development in Camas, Westridge Place showcases contemporary homes and modern amenities. Its well-planned layout and community features make it a popular choice for families seeking a blend of urban convenience and suburban tranquility.
Deer Creek: This diverse neighborhood offers a mix of home styles, from townhouses to single-family residences, set amidst a backdrop of natural beauty. Its close proximity to schools and parks makes Deer Creek a preferred destination for families and those seeking a community-centric environment.
Bella Vista: Aptly named, Bella Vista offers breathtaking views from its vantage points, making it a prime location for those who appreciate panoramic sceneries. The neighborhood is known for its expansive lots and spacious homes, exuding an air of luxury and tranquility.
Crown Park: Anchored around the expansive Crown Park, this neighborhood is a hub for recreation and community gatherings. With tree-lined streets and a mix of historic and contemporary homes, Crown Park offers residents a vibrant yet relaxed living experience.
Fallen Leaf: A newer development in Camas, Fallen Leaf features modern homes with state-of-the-art amenities. Its well-designed layout and communal spaces promote a sense of neighborhood unity, making it a sought-after location for those valuing contemporary living.
Lacamas Heights: Perched above the surrounding areas, Lacamas Heights offers a mix of residential settings with sweeping views of the region. Its elevated position and proximity to natural reserves make it an attractive choice for those who enjoy a blend of scenic beauty and community living.
Lacamas Meadows: Situated near the captivating Lacamas Lake, Lacamas Meadows is a community that boasts of both natural beauty and well-planned residential spaces. Its blend of serene landscapes and family-friendly amenities make it a top pick for those seeking a harmonious living environment.
Camas Meadows: Nestled near the Camas Meadows Golf Club, this upscale neighborhood offers luxury living with homes often set against the backdrop of lush green fairways. Its proximity to the golf course and modern amenities make it a haven for both golf enthusiasts and those seeking a touch of elegance in their daily lives.
River Terrace: Located close to the winding Washougal River, River Terrace is a tranquil neighborhood characterized by its riverside homes and scenic views. Its serene environment, combined with easy access to water activities, makes it a favored spot for nature lovers and those seeking riverside relaxation.
Evergreen Highlands: Elevated above much of Camas, Evergreen Highlands boasts spacious lots and homes that offer panoramic views of the surrounding landscapes. Its mix of traditional and modern homes, combined with its commanding vistas, makes it a prime spot for those valuing both space and scenery.
Dove Hill: A charming neighborhood in Camas, Dove Hill features a mix of well-designed homes set amidst a backdrop of rolling hills and green spaces. Its peaceful setting and community-centric vibe make it a popular choice for families and individuals seeking tranquility without being far from urban conveniences.
Norwood Meadows: Nestled within Camas's picturesque landscapes, Norwood Meadows offers residents a blend of suburban comfort with a touch of nature. Its tree-lined streets, community parks, and mix of housing styles cater to those seeking a balanced and harmonious lifestyle.
Winchester Hills: Set amidst the undulating terrain of Camas, Winchester Hills provides a scenic setting for its variety of homes. The neighborhood boasts a tranquil atmosphere, making it an ideal enclave for those desiring a peaceful retreat while still being connected to city amenities.
Autumn Hills: Defined by its spacious lots and natural beauty, Autumn Hills offers residents a taste of countryside living with the benefits of a close-knit community. The neighborhood is known for its scenic vistas, horse-friendly properties, and tranquil ambiance that beautifully captures the essence of Pacific Northwest living.
Is Camas Right For You?
Now more than ever is the perfect time to make your dreams come true and live in Camas, Washington. Not only does the city offer a tranquil small-town charm; it also provides the convenience of city living, welcoming communities, diverse neighborhoods, and excellent schools. Furthermore, Camas also offers yearly festivities to bring locals together. With all these great benefits, one could potentially find their dream home in this vibrant town and create lasting memories with family and friends. Stop dreaming and start living in Camas now! There's never been a better time to make the move and begin creating memories that will last a lifetime.
---
---