When Will the Sellers' Market End?
For two years we were in a seller's market …  home prices appreciated dramatically … those days are behind us … the market has shifted.
If you've been following the real estate market you've no doubt heard that until recently we've been in a seller's market where homes sell quickly at sky-high prices. So what exactly is a seller's market and when will the sellers' market end?
What is a Sellers' Market?
The price of a home is set when a seller accepts a buyer's offer. Historically, a balanced market exists when there is six to seven months of inventory based on buyer demand. In a balanced market neither buyer or seller has an advantage. In a sellers' market the inventory level is below six months meaning there are fewer homes for sale than there are qualified buyers. The chart below shows the months of inventory available for sale between 1999 and 2021 at the national level.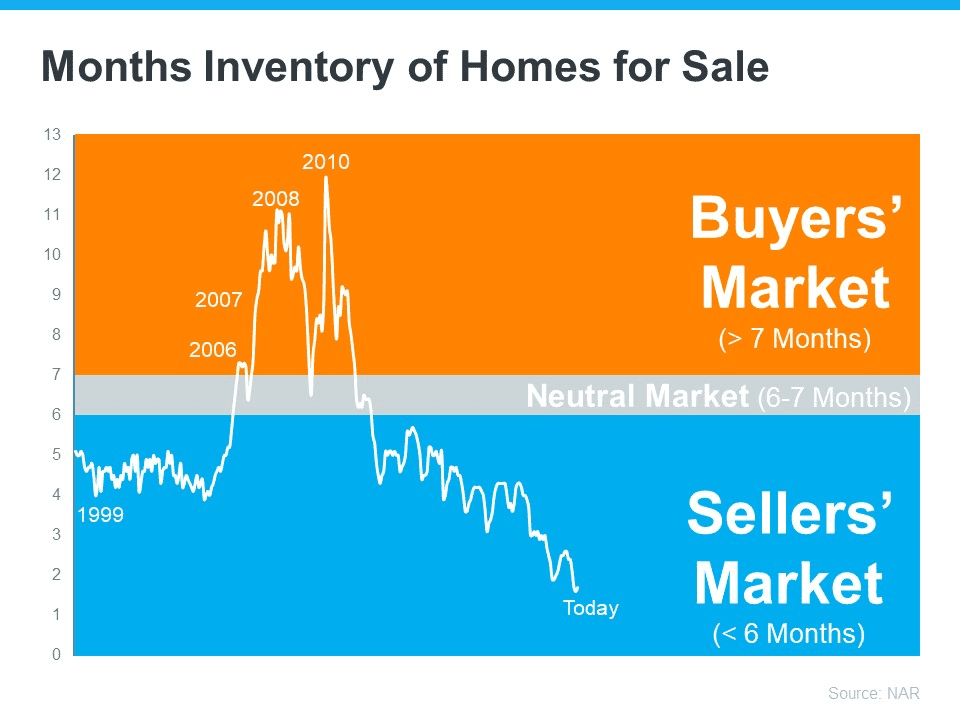 When the real estate market crashed in 2008, the market was flooded with inventory. Following the crash mortgage guidelines were tightened and only highly qualified buyers were able to secure a home loan. If you were a home owner who needed to sell, you were forced to reduce your price meet the competition in order to attract a buyer. Gradually the glut of homes was sold, lenders started issuing loans, and the inventory balance shifted back to normal.
Fast forward to February of 2020 when the pandemic hit and the market went through a two year period when the inventory of homes for sale ranged from 25-50% of normal. This inventory shortage resulted in prolonged sellers' market. Buyer demand was strong, interest rates were at historic lows and the end result was double digit home price appreciation.
Portland Metro Inventory History
The chart below shows the inventory level in the Greater Portland market area from 2019 through 2023. Real estate has a seasonal inventory cycle. The number of homes listed for sale increases in the spring and peaks in the summer. Inventory levels drop during the winter months. Historically, the Portland Metro home inventory ranges between a low of 1,200 and a high of 2,400 homes for sale. In the first quarter of 2020 inventory levels dropped and to date have not returned to normal levels. During this time, inventory has ranged between 25-50% of normal … buyer demand was strong and buyers had to compete for the limited inventory and home prices escalated dramatically.  The result was a strong seller's market and double digit home price appreciation..
Millennial Generation Now the Largest Segment of Population
The other component driving the seller's market was buyer demand. The Millennial Generation (ages 18-36) is now the largest segment of the U.S. population. They have jobs and have been living in apartments or in their parents basements and are anxious to form families and buy homes. In short, they are a motivated, ready, willing, and able buyers looking for homes. This combination low inventory and upsurge in demand, due to the coming of age of the Millennials, has been a key driving force for the recent sellers' market and rapid home price appreciation.
When Will The Sellers' Market End?
While no one can predict the future, the recent increases in interest rates has resulted in many buyers getting squeezed out of the market.  As interest rates rise, buyers lose buying power. This means buyers have to settle for a lower priced home or offer a seller a lower price for their home in order to qualify for the monthly payment. The chart below shows the recent rise in interest rates.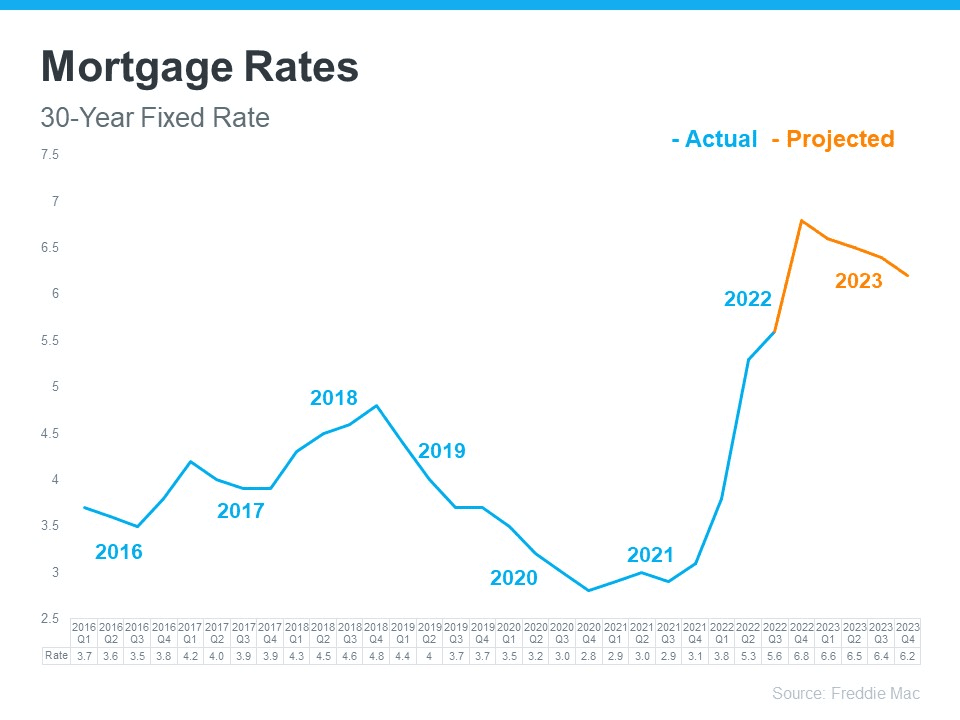 Based on the assumptions that mortgage rates will increase in the near term and inventory levels will continue a slow increase, most experts expect that home price appreciation will trend to zero in 2023. The chart below shows the Home Price Forecasts for 2023.

Bottom Line
If you've been holding off selling because of uncertainties about the market, now is the time to explore your options. If you're a home owner your home's value has increased dramatically and you've realized a nice gain on your home investment … but according to most experts home price appreciation will trend back to more normal levels in 2023. The graphic below shows the current Market Action Index here in Portland Metro:
If you plan to move anytime in the next 3 years, it's in your best interest to schedule a time to get together for a Pre-listing Consultation. The consultation is an informal, no pressure, conversation where we look closely at your home in order to determine it's market value and provide you with suggestions about potential updates or repairs that you may or may not want to complete before selling.
To schedule a time to chat click here: Home Analysis.
If you're just curious about your home's current value … click the following link to get an instant value range for your home: What's My Home Equity?
Concerned About Selling Before You Buy?
When it comes time to sell, getting your home sold for top dollar is of job one … of equal or even greater importance is having a plan that will enable you to secure your next house before you have to move out of the current one.
The SkyBlue Sell-Buy Program can help you make this a smooth transition. Which strategy you use depends on your goals and individual situation. Check out our article How to Sell and Buy a House at the Same Time.