We've been in an extended seller's market and home prices have appreciated dramatically … when will the sellers' market end?
If you've been following the real estate you've no doubt heard that we're in a seller's market where homes sell quickly at sky-high prices. So what exactly is a seller's market, how do you as a home-seller make the most of the situation, and when will the sellers' market end?
What is a Sellers' Market?
The price of a home is set when a seller accepts a buyer's offer. In a balanced or neutral market there is six to seven months of inventory which means that neither buyer or seller has an advantage. In a seller's market the inventory level is below six months and there are fewer homes for sale than there are qualifies buyers. The chart below shows the months of inventory available for sale between 1999 and 2021 at the national level.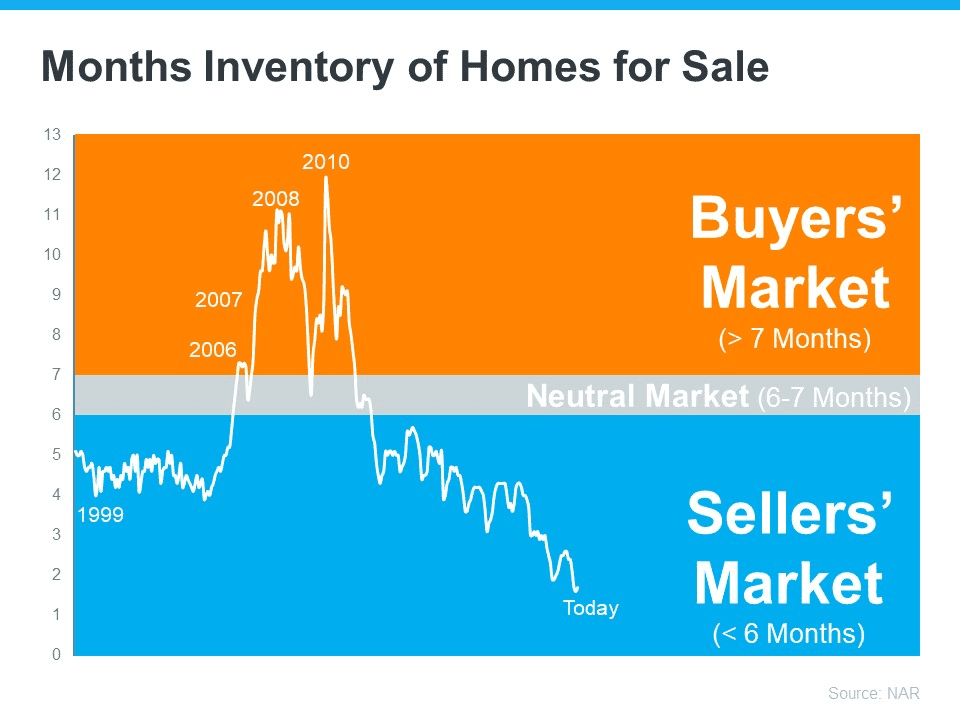 From 2007 – 2011 the inventory level ranged from 7 – 12 months. Following the market crash, mortgage guidelines tightened and only highly qualified buyers were able to secure a home loan. So in addition to there being a surplus of homes the buyer pool was drastically limited. If you were a home owners who needed to sell, you were forced to dramatically reduce your price in order to attract a buyer. Gradually the glut of homes was sold, lenders started issuing loans, and the inventory balance shifted. Today the inventory level nationally is around less that two months. The chart below show the impact of inventory on Home Prices.
Portland Metro Inventory History
The chart below shows the inventory level in the Greater Portland market area from 2019 through 2021. The chart shows the normal seasonal inventory cycle. Homes listed for sale increases in the spring and peaks in the summer. Inventory levels drop during the winter months. Historically, Portland's inventory ranges between 1,200 – 2,200 homes for sale. In the first quarter of 2021 inventory levels dropped and have not returned to prior levels. For the past two years the inventory has been at 25-50% of normal levels. Due to multiple buyers competing for the limited inventory, home prices has escalated dramatically.  The result of these bidding wars is that home prices have appreciated at a double digit rate over the past couple years.
Millennial Generation Now the Largest Segment of Population
The other element driving the current seller's market is buyer demand. The Millennial Generation (ages 18-36) is now the largest segment of the U.S. population. They have jobs and have been living in aprartments or in their parents basements and are now ready to form families and buy homes. In short, they are a motivated, ready, willing, and able buyers looking for a home. This combination low inventory and upsurge in demand, due to the coming of age of the Millennials, has been the driving force for the recent home price appreciation.
Interest Rates Are Still Low
Adding fuel to the fire of our current seller's market is unprecedented low  interest rates. Low rates give home buyers more purchasing power. More purchasing power means that buyers can compete for homes by offering above the asking price. In the Portland Metro market it has been common for homes to receive 3-15 offers, with the highest offer typically being well above asking price. The chart below give a historical perspective on interest rates back to 2016.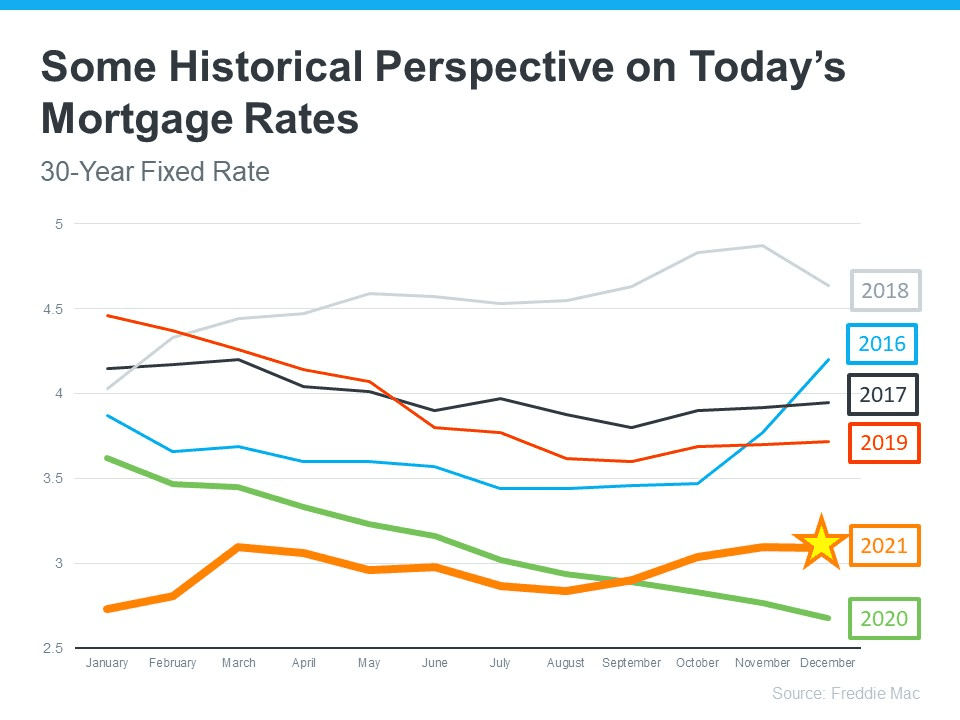 When Will The Sellers' Market End?
While no one can predict the future, interest rates have already started to increase. The chart below shows the mortgage rate projections of Freddie Mac, Fannie Mae, MBA and NAR.
Remember, when rates increase buyers lose buying power. In other words, as interest rates rise, fewer buyers will have the ability to compete in bidding wars which in turn will slow price appreciation.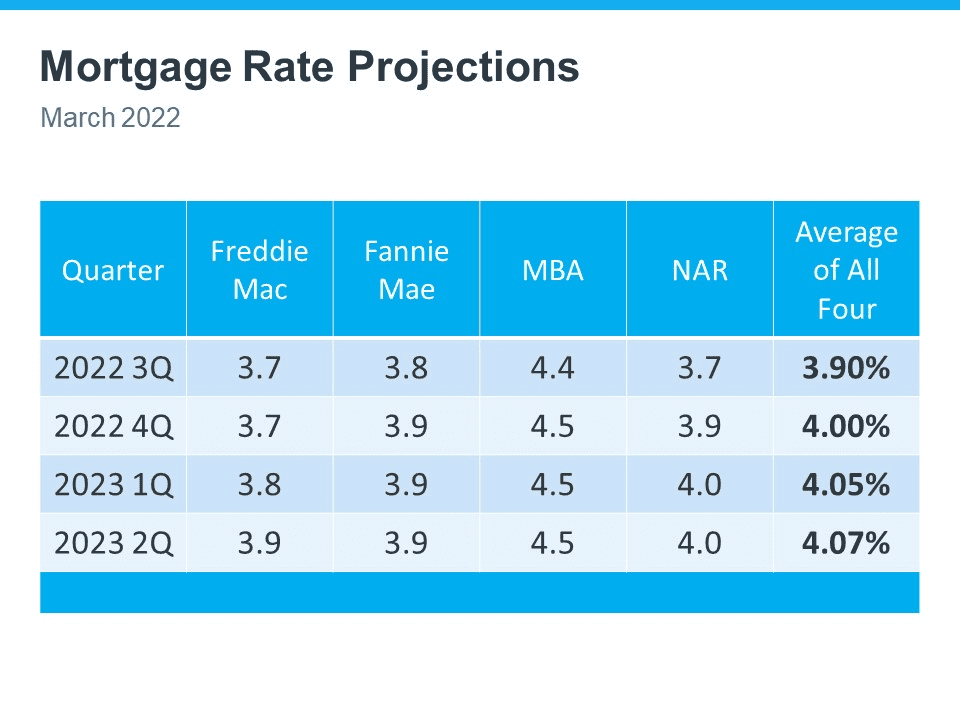 Based on the assumptions that mortgage rates will increase and inventory levels will continue their slow but steady increase, most experts expect that home price appreciation will slow and will eventually return to a more normal level. The chart below shows the Home Price Expectation Survey from 2022 Q1.

Bottom Line
If you've been holding off selling because of uncertainties about the market, now is the time to explore your options. If you're a home owner your home's value has increased dramatically and you've realized a nice gain on your home investment … but that trend is starting to change. While no one knows when the sellers' market will end … the writing is on the wall and we're beginning to see a shift in the market.
If you plan to move anytime in the next 3 years, it's in your best interest to schedule a time to get together for a Pre-listing Consultation. The consultation is an informal, no pressure, conversation where we look closely at your home in order to determine it's market value and provide you with suggestions about potential updates or repairs that you may or may not want to complete before selling.

To schedule a time to chat click here: Home Analysis.
If you're just curious about your home's current value … click the following link to get an instant value range for your home: What's My Home Equity?
Concerned Selling Before You Buy?
When it comes time to sell getting your home sold for top dollar is of job one … of equal or even greater importance is having a plan that will enable you to secure your next house before you have to move out of the current one.
The SkyBlue Sell-Buy Program can help you make this a smooth transition. Which strategy you use depends on your goals and individual situation. Check out our article How to Sell and Buy a House at the Same Time.