Villebois Neighborhood Guide

Village Near the Woods
Twenty years ago, the City of Wilsonville had a dream. Not an ordinary, everyday kind of dream. A dream that would reshape the city and its residents for decades to come. A dream that might influence the direction of other cities as well. A dream that would make any city justifiably proud. That dream became the Villebois Neighborhood.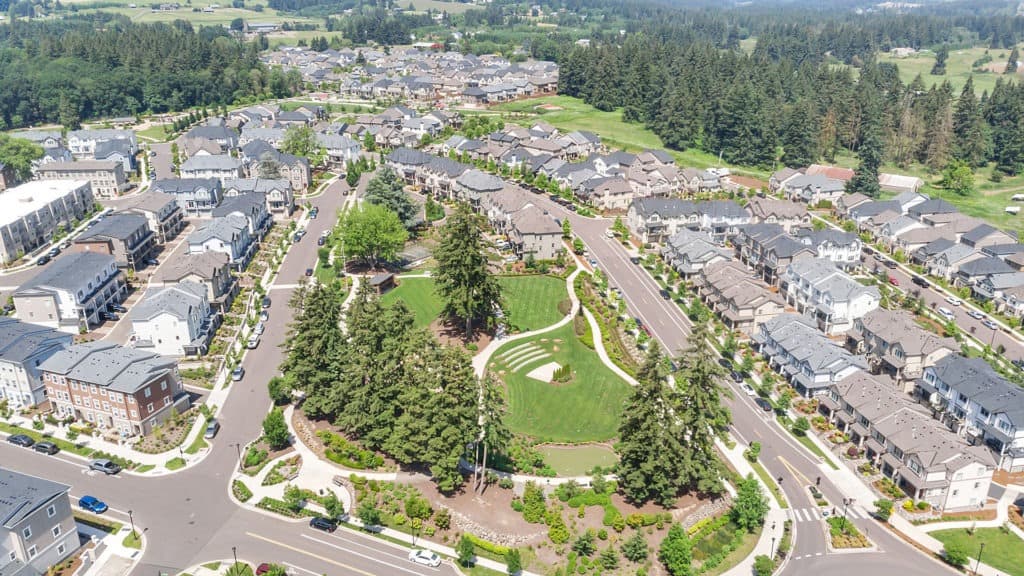 And working together with residents, property owners, builders, and local and regional governments, that dream became a reality. A community designed to keep residents connected year-round–inspired by the lifestyle of the traditional European village. With over 160 acres of parks and open space.
It's All About Community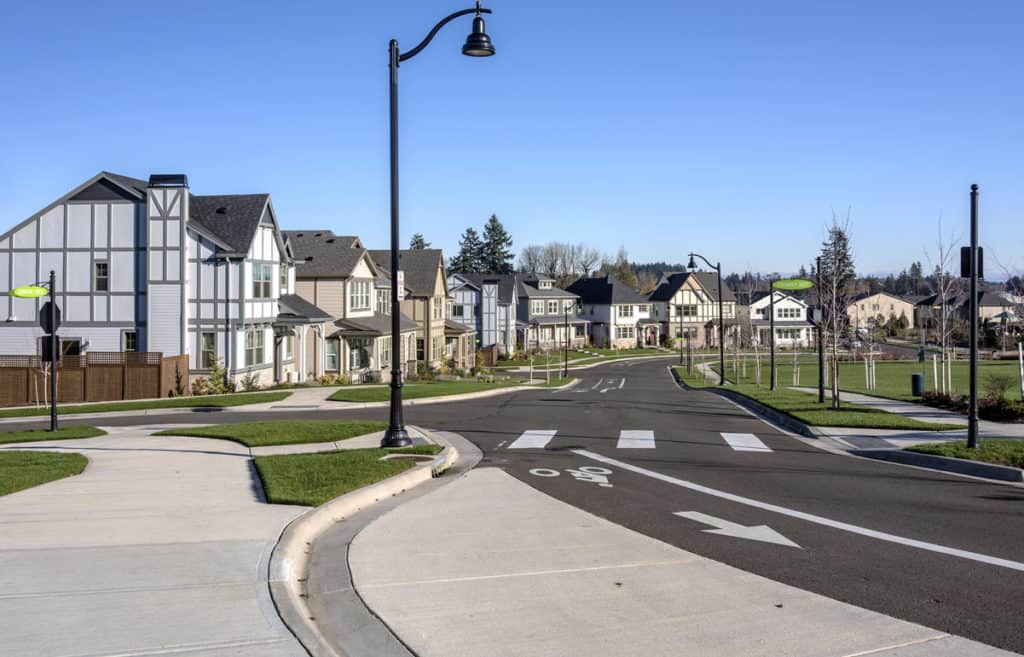 A modern, top-to-bottom planned neighborhood like no other. A stunningly beautiful, fabulously livable, pedestrian-oriented community graced with a vibrant array of diverse residents, homes, parks, and gathering spaces. Plus year-round community events and theme-based get-togethers.
---
---
The Villebois Neighborhood offers a broad variety of homes including apartments, townhomes, condos, single family homes, and larger estate homes. There is a home for each stage of life, and everyone enjoys the amenities and community benefits that are built into the community.
The Master Plan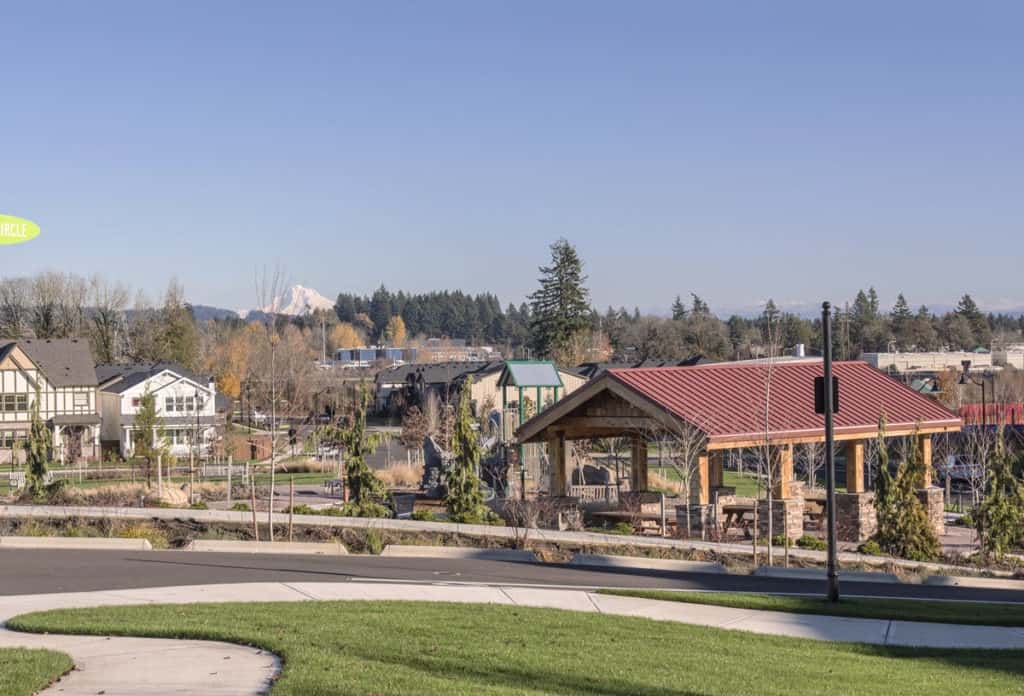 The Villebois Master Plan is based on three guiding principles:
Connectivity  Connections between neighbors, within the village itself, with the rest of the city, and with the region.
Diversity  Vibrant choice of housing styles, various price levels, mixture of employment opportunities and offices, and variety of available goods and services.
Sustainability  Efficient design, protection of natural resources and open space, rainwater management, and energy conservation.
The Community Center
The Villebois Community Center opened in May 2013. Three of the twelve homeowner associations within the Villebois community have use of this facility. They are: Arbor Villebois Owners Association (AVOA), Polygon at Villebois HOA, and Tonquin Woods at Villebois HOA. Each homeowner supports the operation of this facility through a portion of their monthly HOA fees. Members are provided key fobs for access.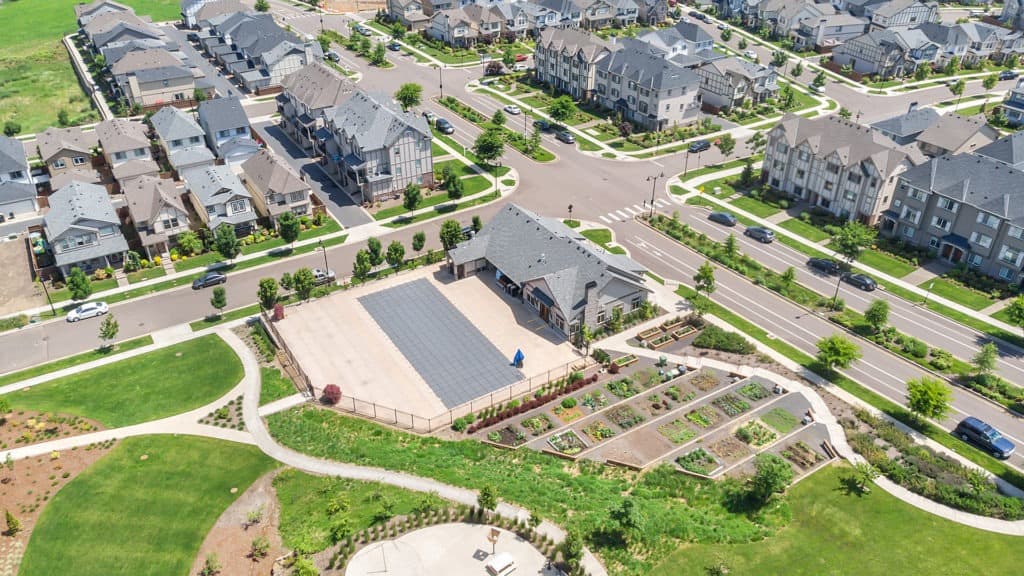 The Villebois Community Center Association (VCCA) oversees the Villebois Community Center. It has Board representation from the three associations that make up the membership (indicated above).
The Community Center includes:
1200 square foot community room and kitchen, including Foosball and Ping Pong tables, a large flat-screen TV, and lounge furniture.
Exercise studio with a variety of equipment, including treadmills, elliptical machines, bikes, and functional trainer.
Restrooms with lockers and showers.
45 X 75-foot swimming pool and patio area.
Two small conference rooms,
Villebois Events Committee (VEC)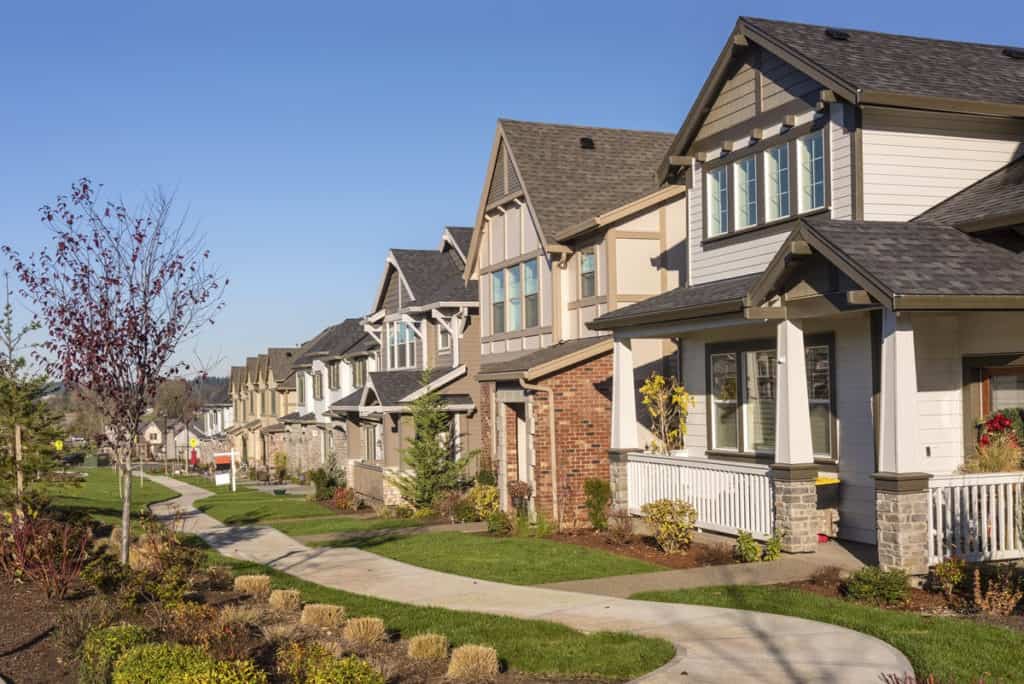 The Villebois Events Committee (VEC) is a grass-roots independent committee that serves the greater Villebois Community and is not directly associated with the VCCA, any HOA or other committees. This group of volunteers organizes and encourages participation in neighborhood events to strengthen social interaction, facilitate open communication, promote a strong sense of community, and create a fun, safe, and welcoming environment for all residents.
Walking Villebois
The SkyBlue Portland team is a huge advocate of walking as a great way to get to know  Portland Metro neighborhoods and communities. And in line with this, our CWO (Chief Walking Officer), Susan Bradley, develops numerous well-curated and tested walk maps each month. And then to encourage others in the walking lifestyle, she leads the PDX Women Who Walk meetup. Check it out and hop on board. In the meanwhile, here's our Walking Villebois Route Map.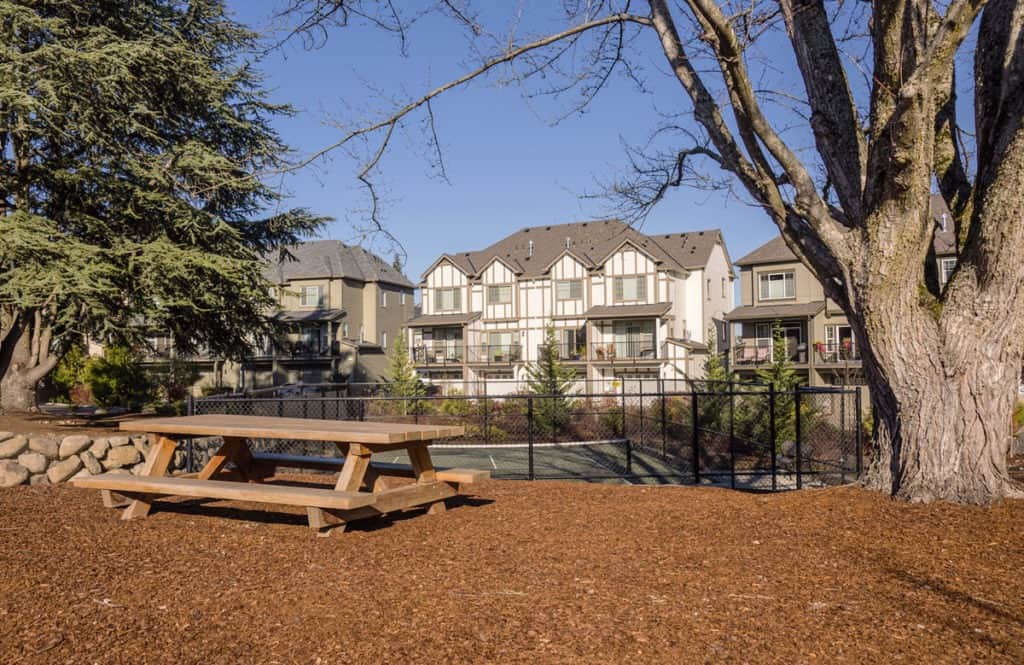 Villebois & Wilsonville Resources
Homes for Sale in Villebois Neighborhood


Copyright 2020 Susan S. Bradley. All rights reserved.