Mountain Park Neighborhood Guide
The Mountain Park Neighborhood Guide offers a wealth of information on this serene, one-of-a-kind Lake Oswego neighborhood, including maps, parks, and schools.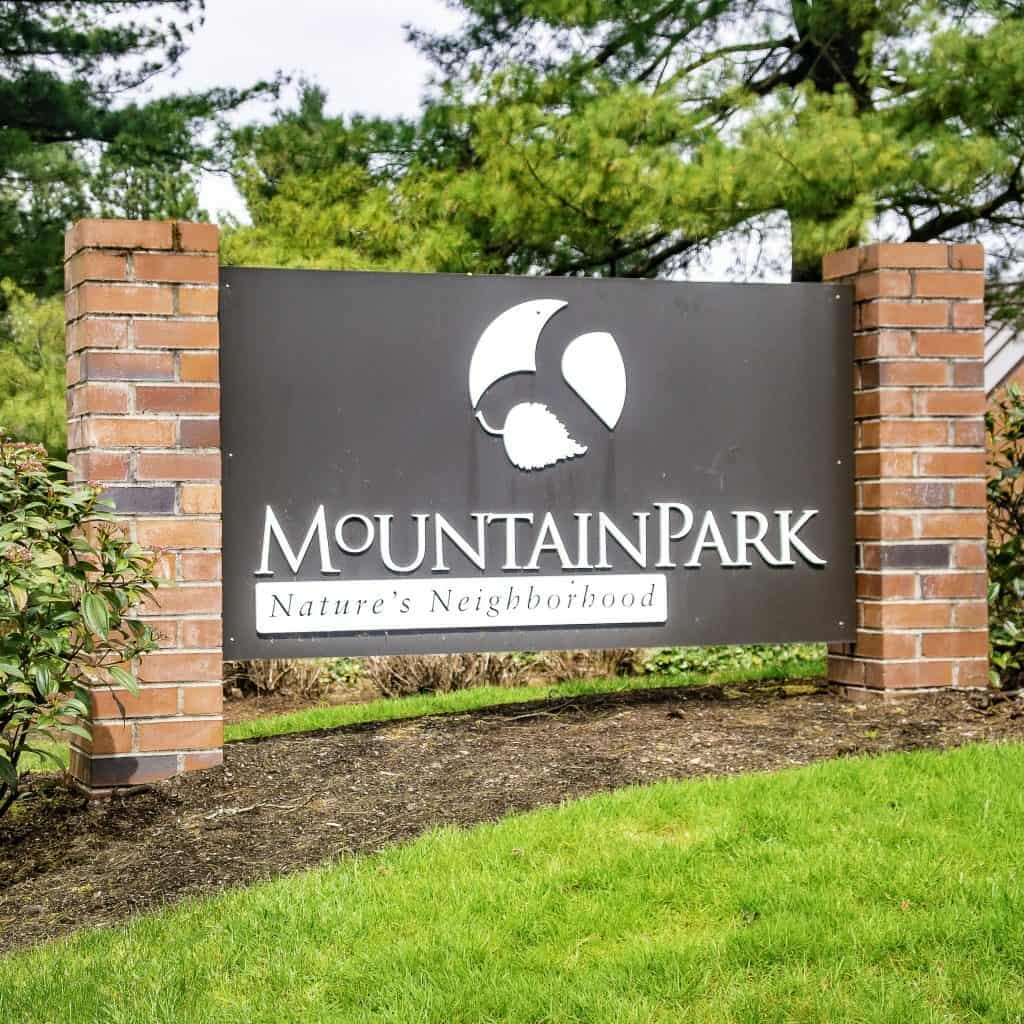 A nature lover's dream-come-true, the Mountain Park neighborhood lies in the northwest quadrant of Lake Oswego.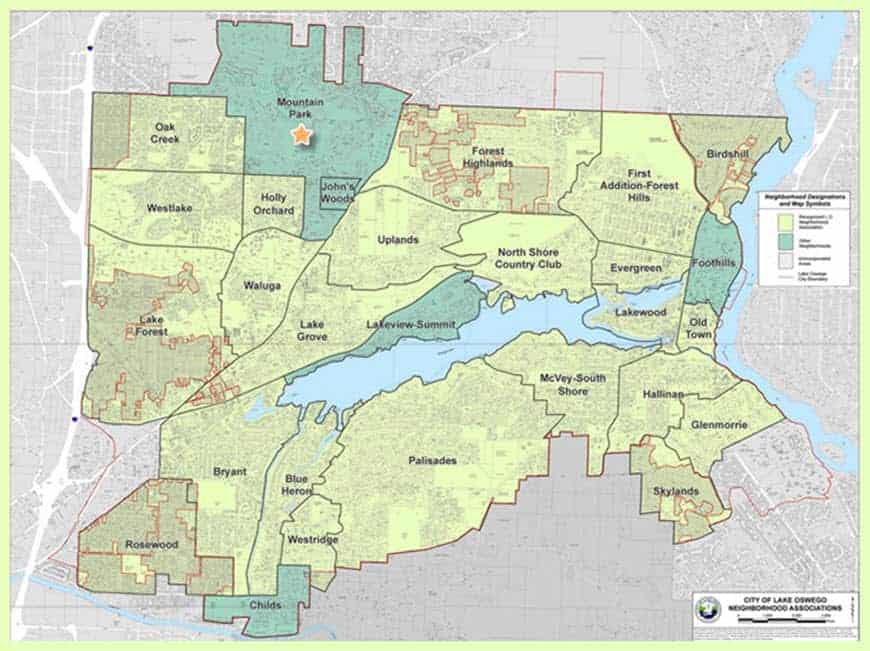 It's bordered to the north by Southwest Portland, to the south by Holly Orchard and Uplands, to the west by Oak Creek, and to the east by Forest Highlands.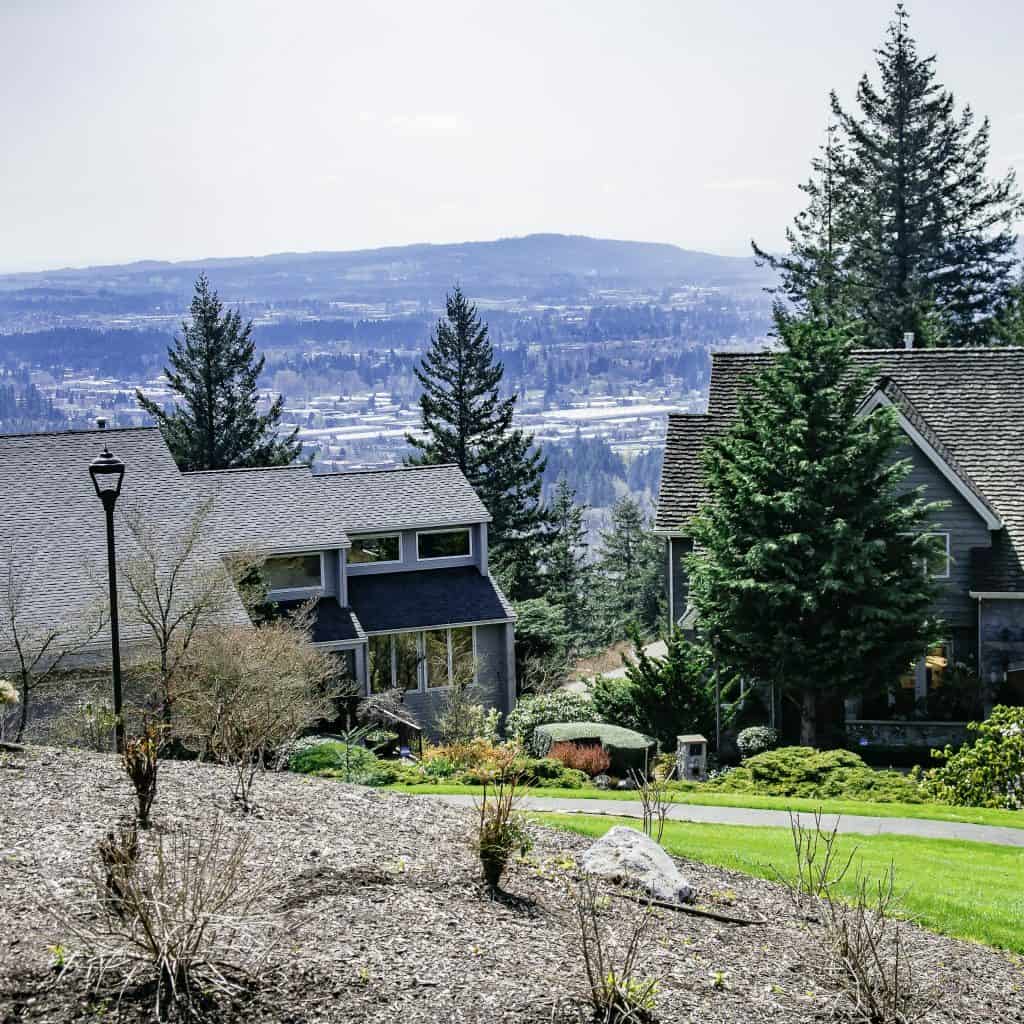 An award-winning planned community, Mountain Park residents enjoy a wide range of amenities unlike anywhere else in Oregon. Imagine living on a forested mountaintop, surrounded by spectacular territorial views of the valley, numerous parks, a top-notch community center, and eight miles of meandering, well-maintained trails. You love serenity and nature? This is your neighborhood.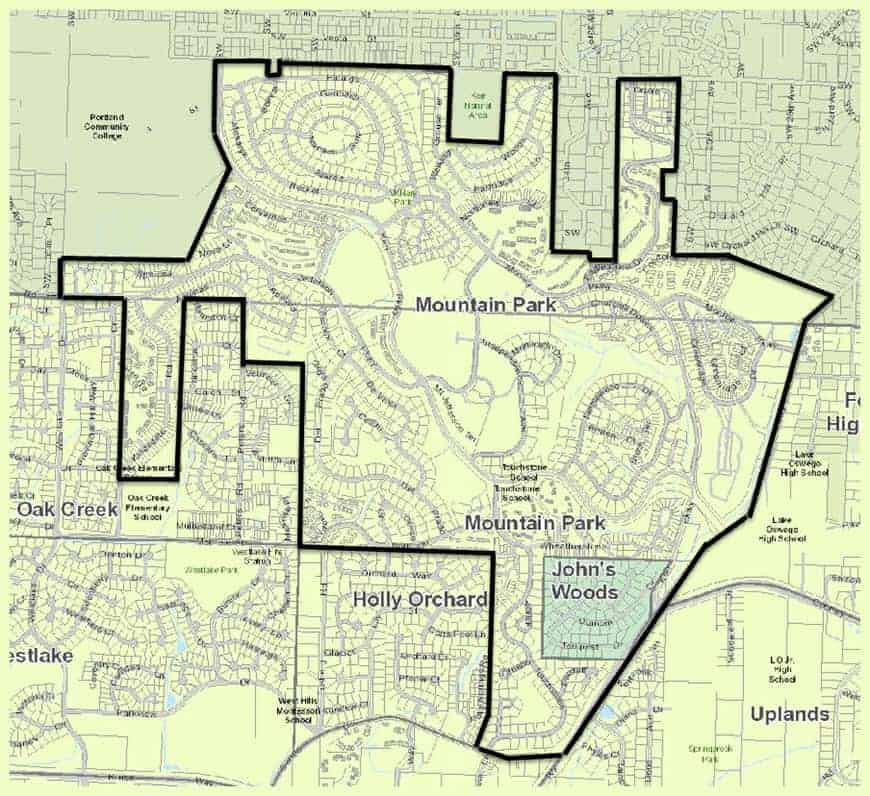 Mountain Park Community Center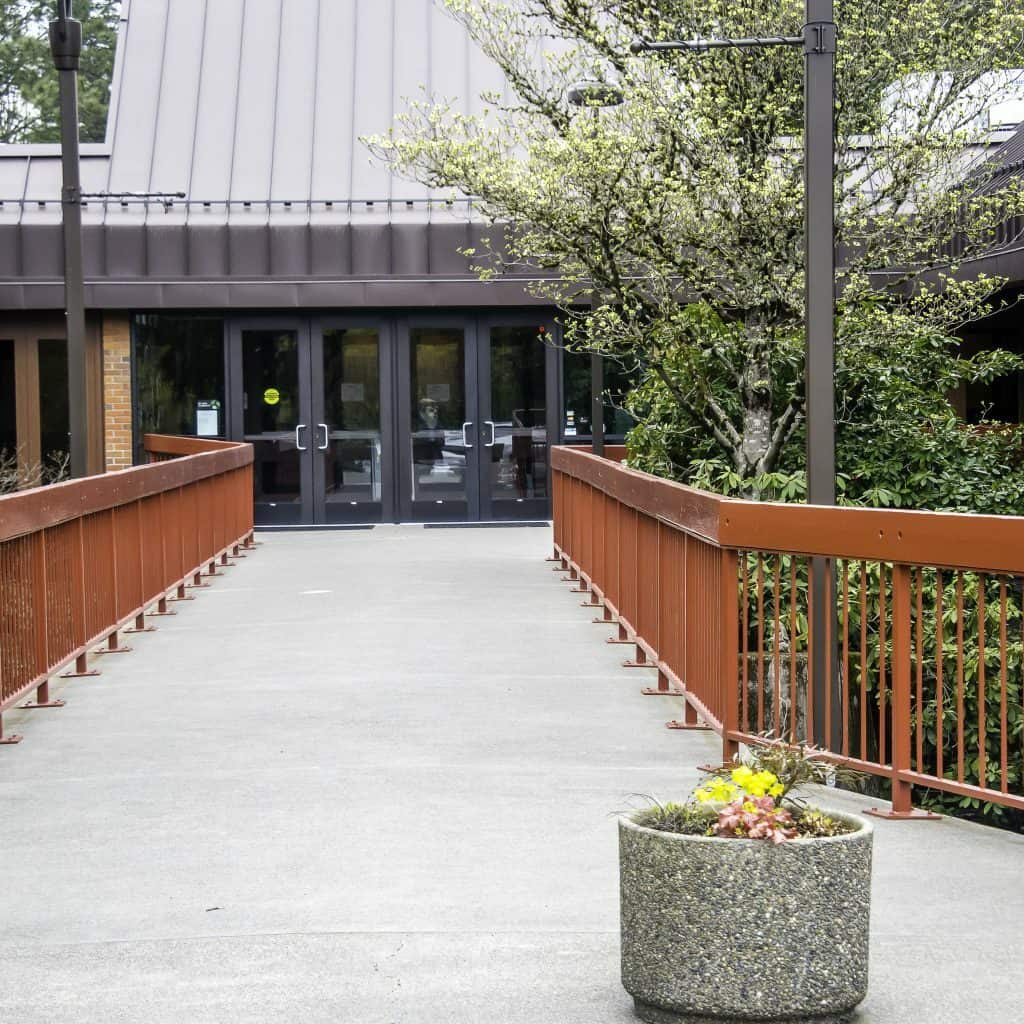 Imagine a community rec center that includes tennis courts, indoor swimming pool, and preschool.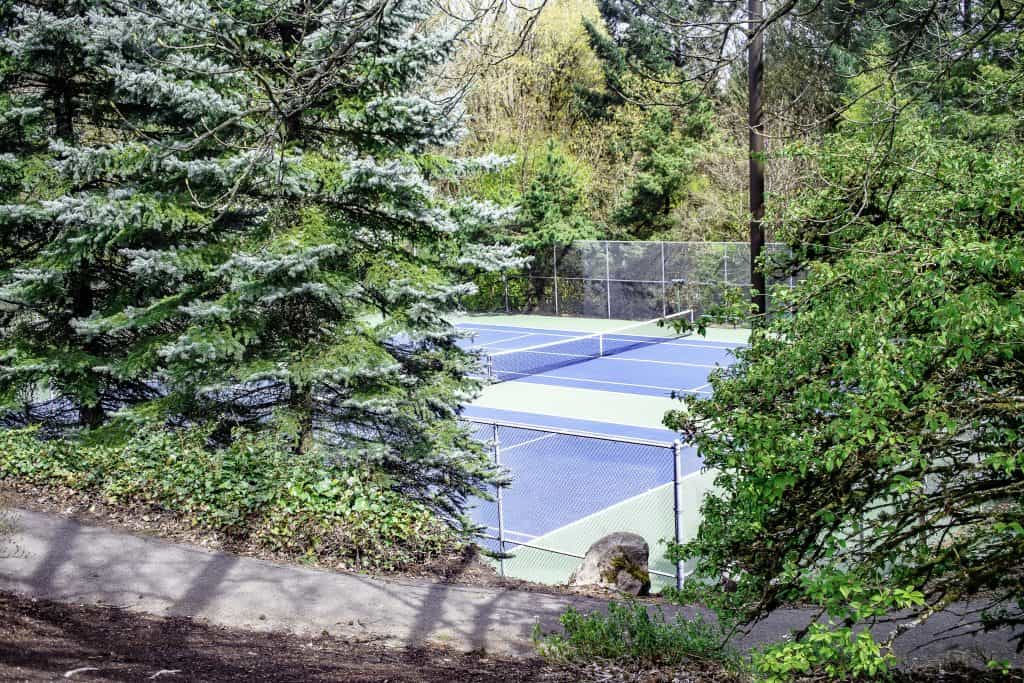 Nature in Bloom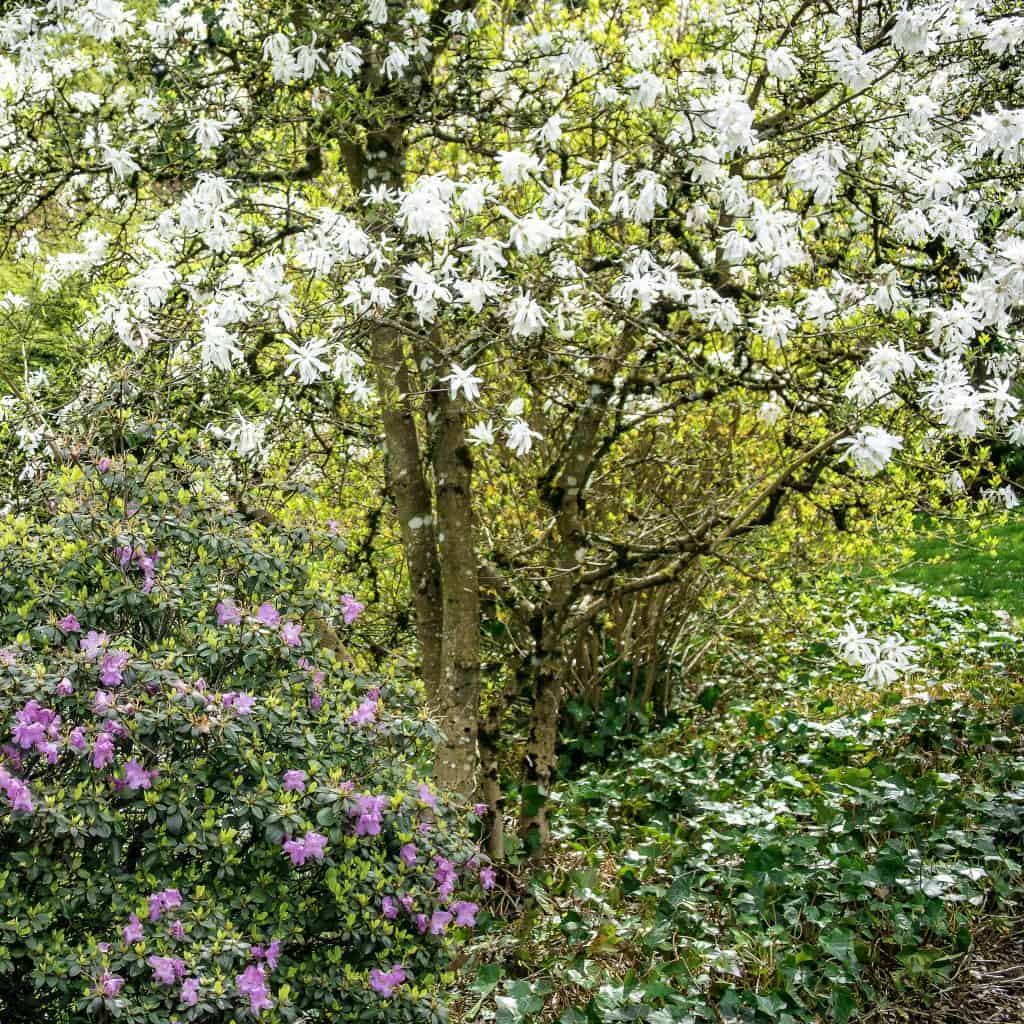 In spring and summer, Mountain Park overflows with lupine, daisies, oxalis, honeysuckle, trillium, fireweed, and foxglove–as well as plentiful dogwood and madrona trees.
Parks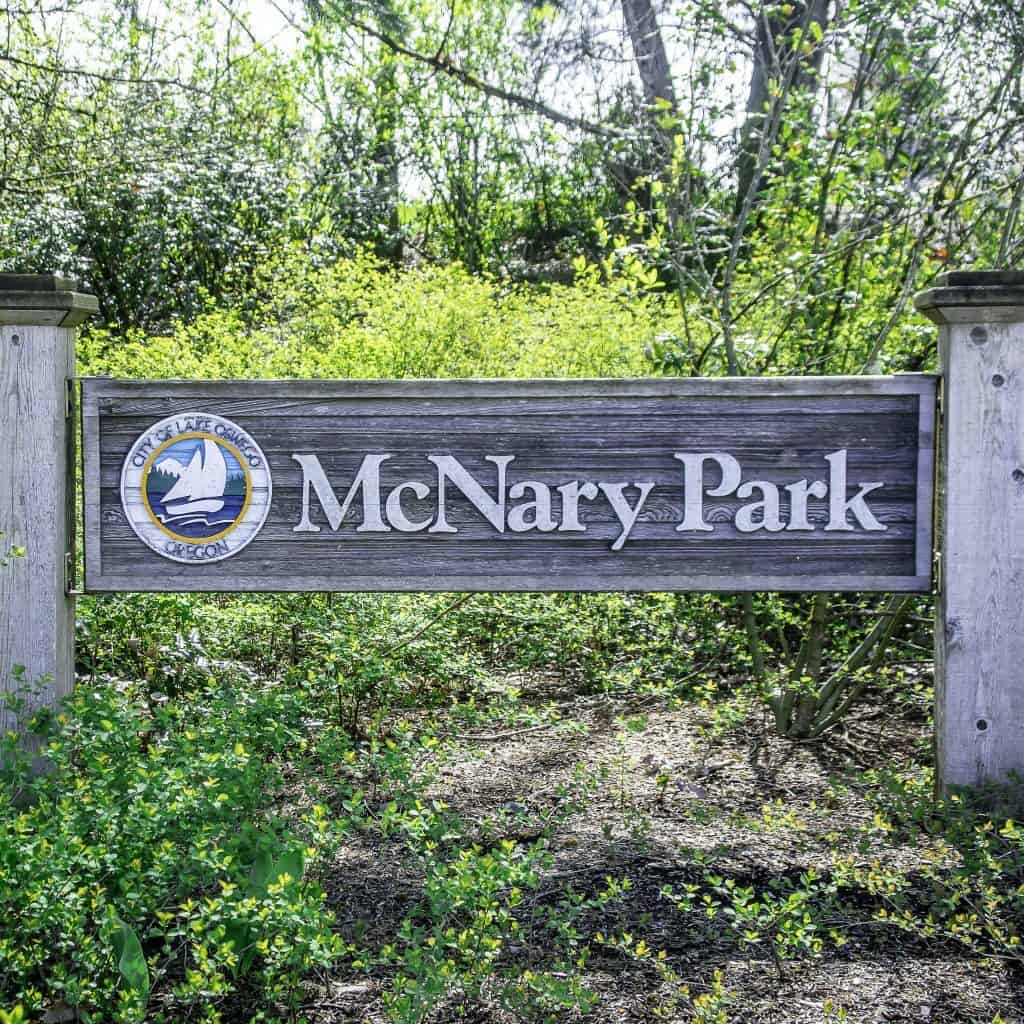 Mountain Park's outdoor offerings have you covered  with seven parks–many with play areas –and over eight miles of verdant hiking and walking paths, only steps from your door.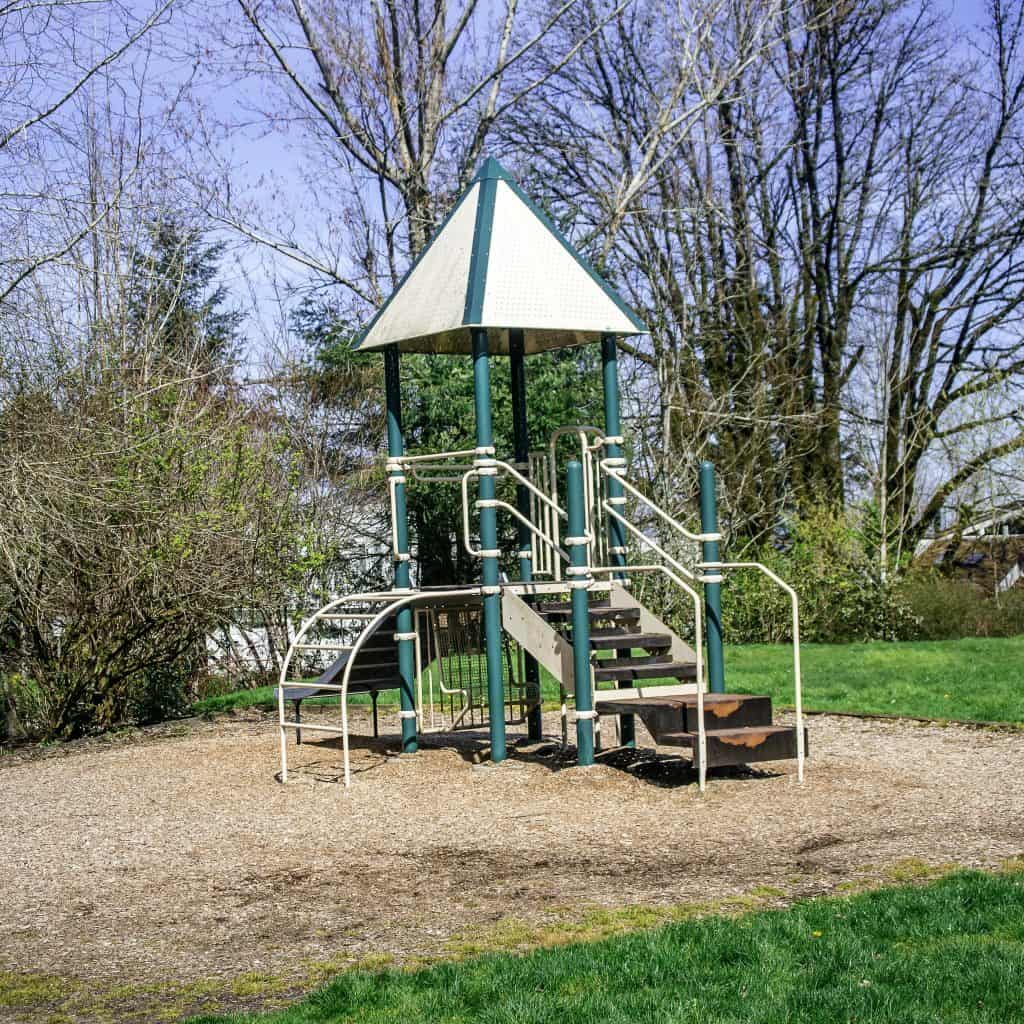 Brook Gutman Park
Cellini Play Area
Elizabeth M. Gress Park
Nansen Summit Park
Touchstone Park
Homes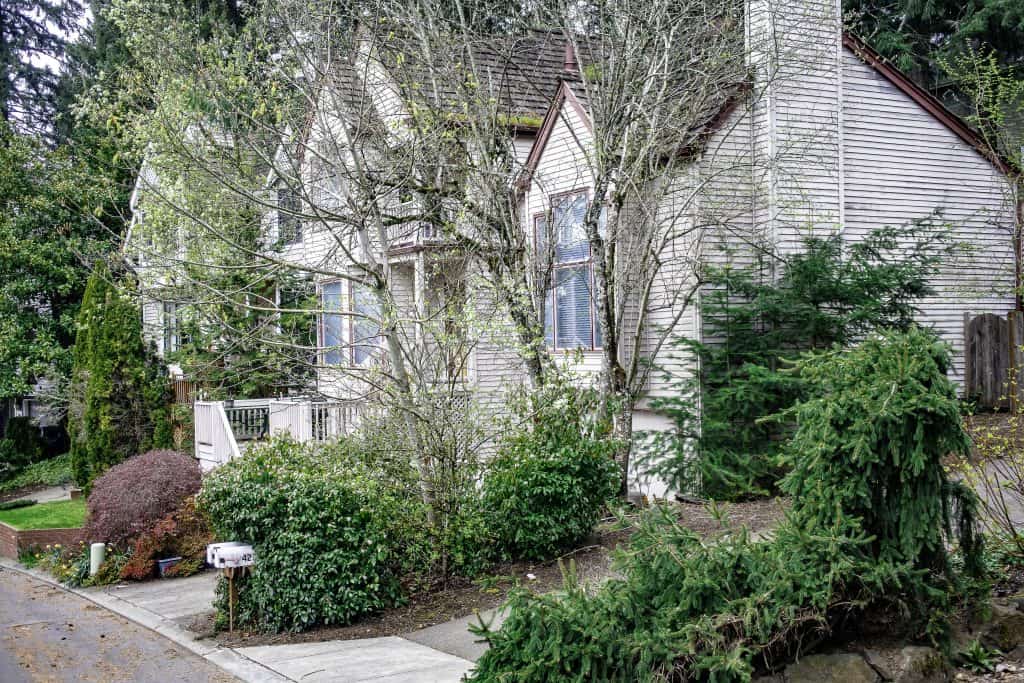 And although homes can be pricey in this lovely neighborhood, more modestly priced condominiums and townhomes are plentiful as well..
As with most Lake Oswego neighborhoods, demand is high. Thus vigilance, preparedness, knowledge, and patience are key to getting the home of your dreams here. Of course, the SkyBlue Team would love to help.
Portland Neighborhoods by the Numbers
Each year, the April issue of Portland Monthly Magazine delivers a heap of revealing numbers on Portland's ever dynamic housing front. Check out Portland Neighborhoods By The Numbers 2017: The Suburbs. There are nearly 60 revealing criteria available for each Portland neighborhood and Portland Metro community. And you can sort on any column.
In this much anticipated report, you'll find interactive stats on real estate, people, crime, and lifestyle, livability, and urban migration for each of Portland's 95 neighborhoods and 28 suburbs.
For Portland Metro, take a look at the Real Estate Suburb table and sort the Cost Per Square Foot column. The cost per square foot in Portland Metro ranges from $137 per square foot for St. Helens to $372 per square foot for Sauvie Island. Lake Oswego comes in at $268 per square foot.
Or in the Lifestyle Table, sort on Parks and Open Spaces (Acres) to see that Lake Oswego has 954 acres of parks and natural areas. Now imagine yourself in this rural wonderland, surrounded by tall trees, an iconic blue lake, and the Willamette river.
You can learn so much about a Portland neighborhood or suburban city from perusing these statistics.
Additional Stats
For more in-depth information on Lake Oswego neighborhoods, check out the SkyBlue Portland Lake Oswego Neighborhood Guide.
County | Zip Code
County: primarily Clackamas county, with small portions extending into neighboringMultnomah and Washington counties
Zip Code: 97035
Neighborhood Associations
Neighborhood Maps
Lake Oswego Interactive Neighborhoods Map
Lake Oswego Parks Map
Neighborhood Statistics
Shopping
Travel
Only 15-18 minutes (7.8 miles) to Downtown Portland by car, depending on traffic and time of day.
Public Schools
Additional Information