How to Prepare for a Home Inspection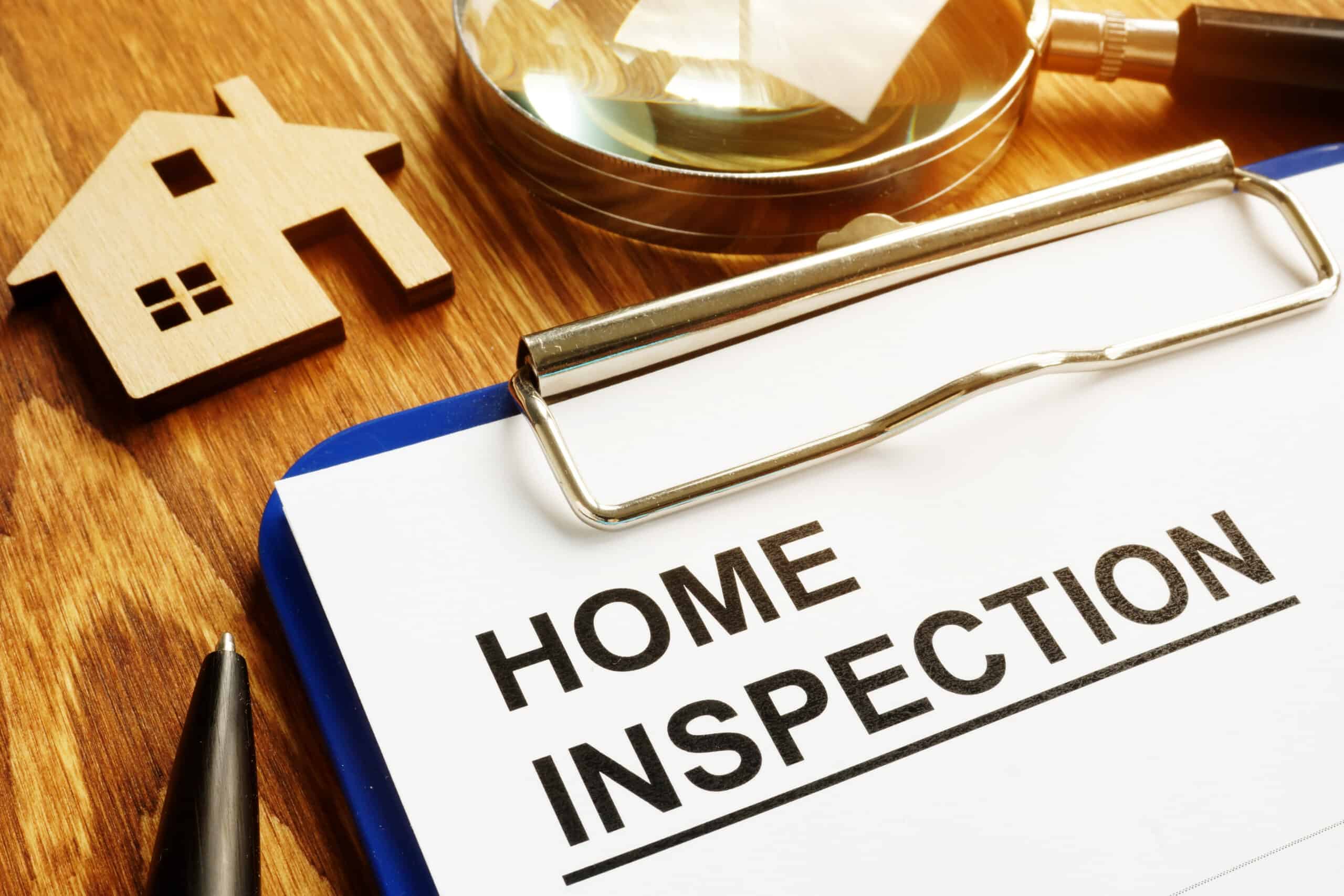 If you have owned the same home for 15 years or more, you know that regular maintenance is a necessary part of home ownership. In the long run, keeping your home in tip-top condition adds value to your property and saves you money on unexpected repairs. While we all know regular home maintenance is a good idea, it's common to let things slide unless a problem requires immediate attention. Next thing you know, ten years have passed, and your home starts to show its age. When a homeowner is considering selling their home, a common question I get is, what repairs do I need to do to get the house sold for top dollar? Read on to learn what buyers look for when purchasing a home and how to prepare for a home inspection.

Buyers Are Afraid of Making a Mistake
Bear in mind that every homebuyer wants to avoid making a mistake. Mistake means paying too much or purchasing a problematic property. To safeguard buyers, most states have included language in the standard Purchase and Sale Agreement that grants buyers an inspection period. During the home inspection period, buyers can inspect the property and request the seller to address any issues with the home. If they aren't satisfied, buyers can terminate the contract without penalty and get their earnest money refunded.

What is a Home Inspection?
A home inspection is a comprehensive property inspection by a qualified home inspector. The goal is to assess the home's condition and identify potential issues, from structural problems to electrical and plumbing concerns. Inspectors walk through the property, checking everything from the roof to the crawl space and foundation, and create a report detailing their findings. In older homes, testing for lead-based paint and asbestos and scanning for an oil tank may also be necessary. These inspections give buyers a professional third-party assessment of the home's current condition, enabling them to make an informed purchase decision.
How Does the Inspection Cycle Work?
After a buyer and seller mutually agree on the price and terms, they are under contract. The buyer now has the option (unless waived) to inspect the home to ensure they know the house's condition. The buyer hires a state-certified home inspector who conducts a roof-to-foundation inspection of the home, a sewer scope, and a radon test.  Depending on the size of the house, the inspection takes 2-4 hours.
Following the inspection, the buyer can request repairs and/or price adjustments to remedy the items needing repair. Then, the seller and buyer negotiate what repairs, if any, will be completed. In some cases, agreed-upon repairs are completed by the seller before closing. Sometimes the timeline to complete a repair makes it impossible to complete before closing. In this situation buyer and seller can negotiate an adjustment to the purchase price. When the buyer and seller reach an agreement, the home inspection is satisfied and the sale moves forward. If the seller and buyer cannot agree on the repairs the buyer has requested, the buyer can terminate the contract and get their earnest money back. When a sale fails due to repair issues, the seller generally addresses repairs the problems and returns to the market to find another buyer. Returning to the market after a sale fails is time-consuming and frustrating and potentially hurts the ultimate sale price of the home.

How to Avoid a Buyer Repair Sale Fail
The best way to prevent the home inspection from becoming a deal breaker is to identify potential issues before going on the market. During our pre-listing strategy session, I will conduct a walk-through of the house and point out readily visible issues. If your house is older, hiring a professional inspector and getting a full inspection is best. The cost of an inspection ranges between $500 and $1,200. Armed with a current inspection report, we can plan which repairs should be done in advance and which items should be factored into the price. For buyers, the significant issues are the siding and roof, sewer line, foundation issues, water in the crawl space, and mold.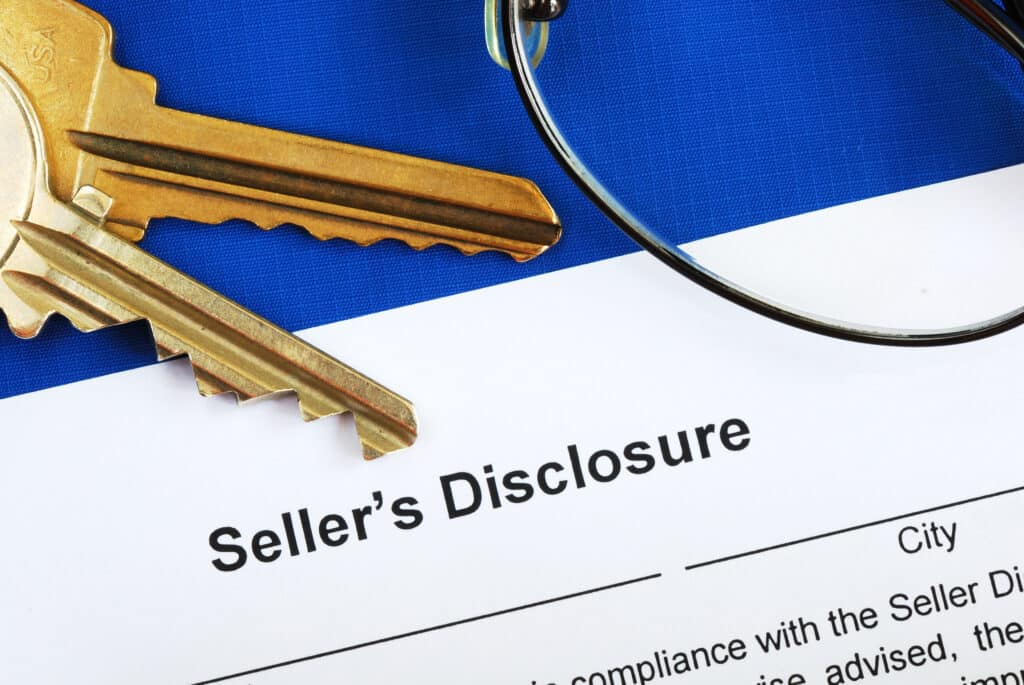 Seller Disclosure Statement
An integral part of the home sale process is the Seller Disclosure Statement. In this document, a seller must disclose known issues with the house. The Statement Disclosure Statement is given to the buyer once under contract. The buyer then signs and acknowledges receipt. As a seller, your best course of action is to disclose everything. If you disclose an issue in the Seller Disclosure, you have fulfilled your legal obligation as a seller. Your best way to protect yourself from unhappy buyer lawsuit down the road is to disclose everything.
Following is a partial list of what a home inspector looks for during the inspection.
---
Structural Elements
Foundation
Floors
Walls
Ceilings
Roof
Exterior
Doors and windows
Siding, trim, and exterior paint
Driveways and walkways
Porches and decks
Drainage
Retaining walls
Roof and Attic
Type of roof construction
Ventilation
Gutters and downspouts
Flashing and trim
Plumbing
Water supply lines
Drain, waste, and vent pipes
Faucets and fixtures
Water heater
Sump pumps
Sewer line
Electrical
Main panel
Circuit breakers
Outlets and switches
Grounding
Exhaust fans
HVAC Systems
Air conditioning unit
Heating system
Ductwork
Thermostats
Appliances
Built-in appliances like ovens, dishwashers, and ranges
Garbage disposals
Smoke detectors
Interior
Doors and windows
Flooring material
Stairs and railings
Countertops and cabinets
Garage
Garage door opener
Electrical systems
Fire and safety measures
Additional Systems
Fireplaces and chimneys
Sprinkler systems
Pools and spas
Smart systems
---

Bottom Line: How to Prepare for a Home Inspection
The Home Inspection is one of the most stressful stages of the transaction. As a seller, you're anxious to move forward, but you have to wait for the inspection to be completed and for the buyer to submit their repair addendum. The inspection report calls out all issues, big and small. Some buyers see the list of items, panic, and terminate the contract. Others focus on the high-dollar items and submit a reasonable repair request. A third group will use every item as an opportunity to try to renegotiate the purchase price. At this point, the seller has been off the market for ten or more days, and the last thing you want to do is go back to square one to look for another buyer, negotiate the purchase price and terms with a new buyer, and start another inspection cycle.
To reduce stress and sell your home for top dollar, we work closely with you to determine which issues are potential deal breakers and either repair them or factor the repair cost into the price — ahead of time. If your home is 10+ years old, investing in a home inspection before going on market is smart. As a seller, you're in a much stronger negotiating position when we disclose everything in the Seller Disclosure, give the buyer a copy of the home inspection, and show them we have addressed the issues or accounted for them in our price. This approach gives the buyer greater confidence and neutralizes buyers who want to use repairs as a lever to renegotiate the price.
If you'd like to get together and discuss your situation, complete the form below or give a call. There's no pressure or obligation, just information.
To schedule a time to chat, click here: Home Analysis.
If you're just curious about your home's current value … click the following link to get an instant value range for your home: What's My Home Equity?
Concerned About Selling Before You Buy?
When it comes time to sell, getting your home sold for top dollar is job one … of equal or even greater importance is having a plan that will enable you to secure your next house before moving out of the current one.
The SkyBlue Sell-Buy Program can help you make this a smooth transition. Which strategy you use depends on your goals and individual situation. Check out our article How to Sell and Buy a House at the Same Time.