Kenton Neighborhood Guide
Kenton, in North Portland, isn't quite hip (yet), but it feels like it's about to break out. Big time.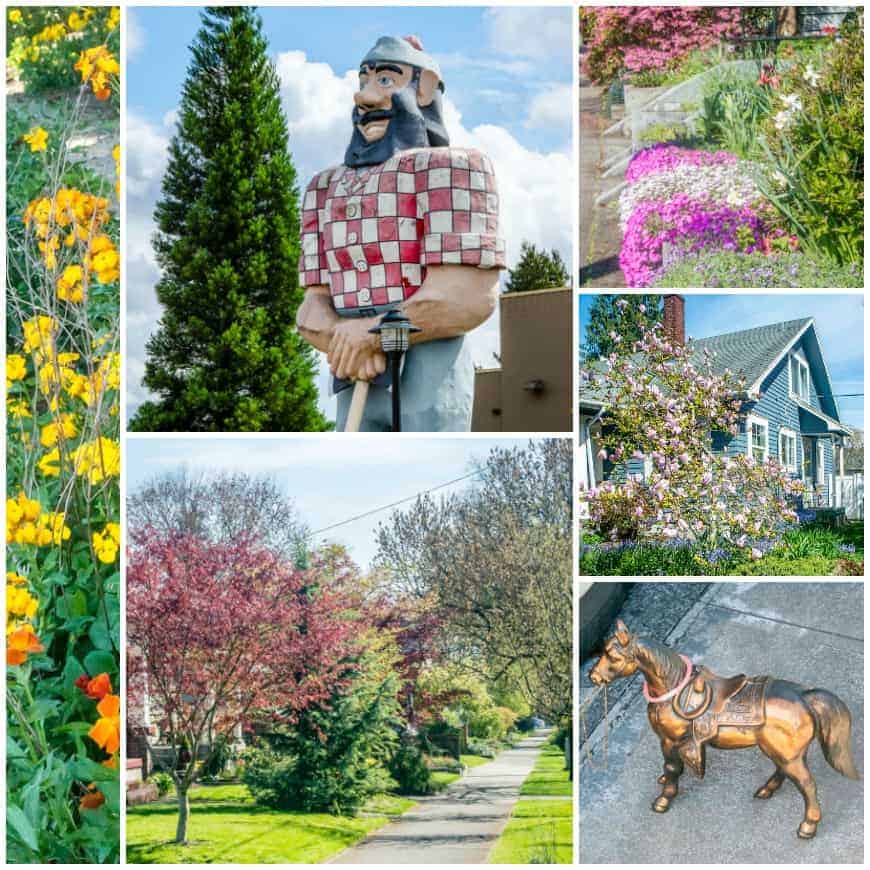 Kenton is bordered on the northwest by the St. Johns neighborhood, northeast by the Colombia River, south by Arbor Lodge neighborhood, west by the Portsmouth neighborhood, and east by the East Columbia and Piedmont neighborhoods. Hard to visualize? Take a look at the upper left of the Portland Neighborhoods Map below.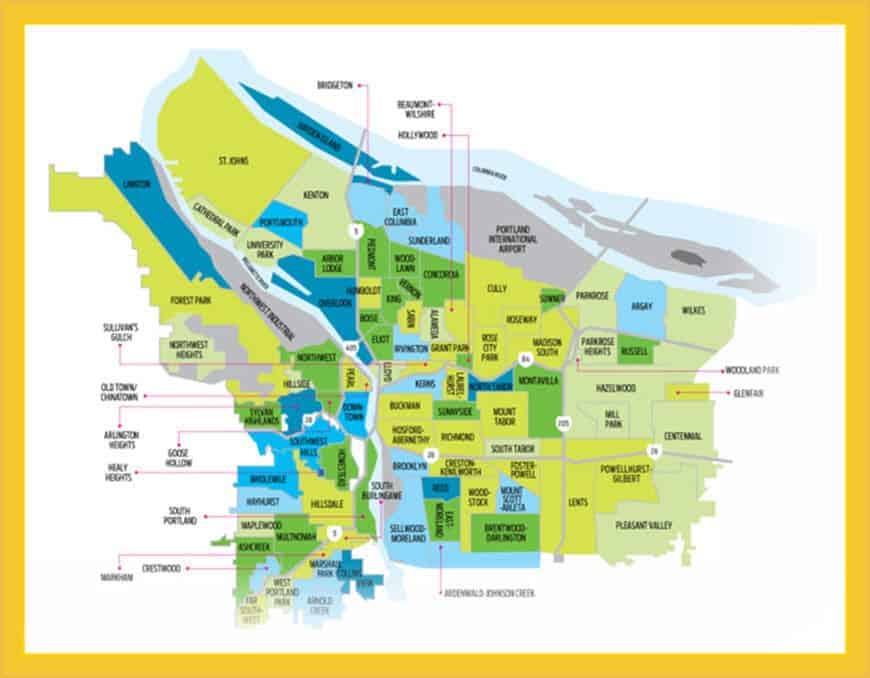 East across the Willamette River from downtown Portland and just a short drive along North Interstate Avenue lands you in one of Portland's smokin' hot hoods. In 2016, homes in homes in Kenton sold on average in 23 days, in the upper half of Portland's 95 neighborhoods.
We set out on foot to find out why. And we discovered something magical: A neighborhood much unchanged from the 50's, with mostly modestly-sized bungalows, cottages, and craftsmans–plus a sprinkling of grander Old Portland and Victorian mansions. Nearly every home is well maintained, and flowering trees and overflowing gardens are the norm in spring.
Everyone we talked to (tending their gardens or running their shops) was friendly and welcoming. Pride of home and neighborhood, and an upbeat, creative spirit pervade this neighborhood.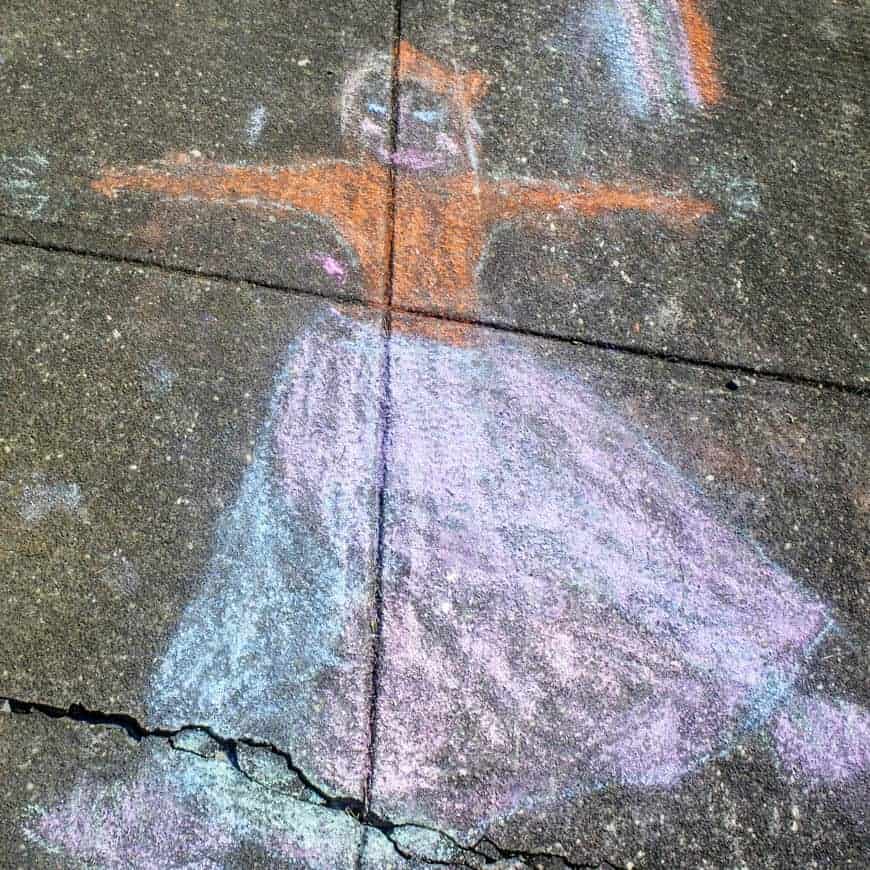 Kenton isn't quite hip (yet), but it feels like it's about to break out. Big time. It has all the funky creativity and individualism that signifies Portland Style. Painterly colors on the houses, restoration projects galore, amusing details in the yards, sidewalk chalk art, Christmas and Easter decorations left up just because, and even a fine example of the amusing Horse Ring Project.
North Denver Avenue: Main Street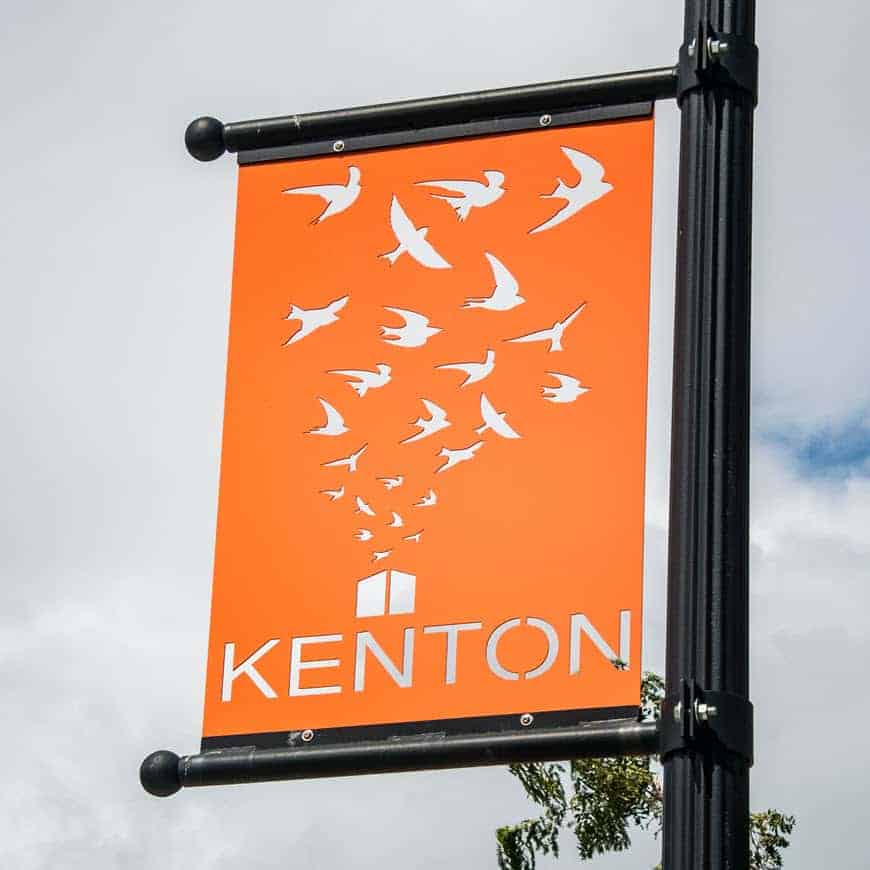 Kenton's quaint downtown core lies along both sides of North Denver Avenue.  So park your car, and take a stroll. There's a lot to experience. Here's our regularly updated map.
North Denver Avenue is an old-time, funky strip with an engaging mix of respected eateries (Swift & Union, Pizza Fino, Po'Shines, Cup & Saucer, Posie's Bakery Cafe), an awesome meat market (Cason's Fine Meats) a sprinkling of vintage/thrift stores (Give & Take, Kenton Antiques, MAB), and one great gift shop (Mantel).
Plus, just a few steps off North Denver Avenue, you'll find two must-experience coffee shops (Prince Coffee  and Presso Coffee Bar).
And nearby, several other must-experience Kenton one-of-a-kinds, Parkside Craft Beer, Disjecta Arts Center, Revive Upholstery & Design, Bamboo Craftsman, and Salvage Works.
Home Styles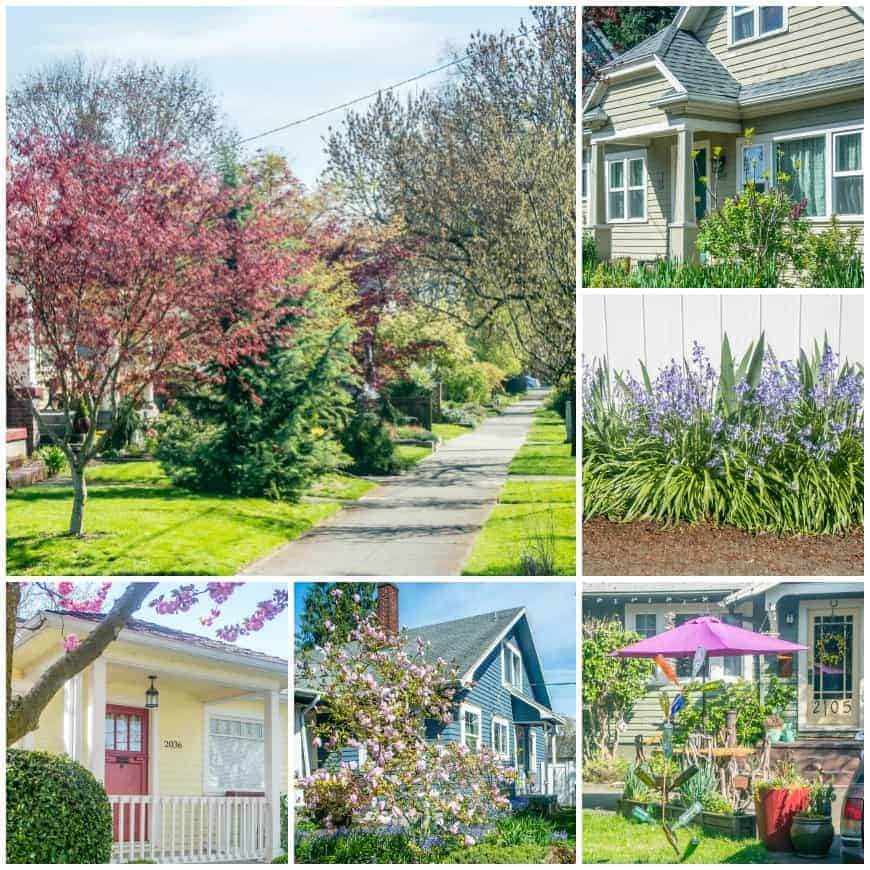 Homes in Kenton are a throwback to simpler times and simpler lives. They represent the modest end of mid 20th-century architectural style, including the ever popular American Foursquare, Bungalow, Cottage, and Craftsman. On a grander scale, often on large corner lots, there's also a generous sprinkling of Victorian and Old Portland estates.
Kenton Street Fair & Parade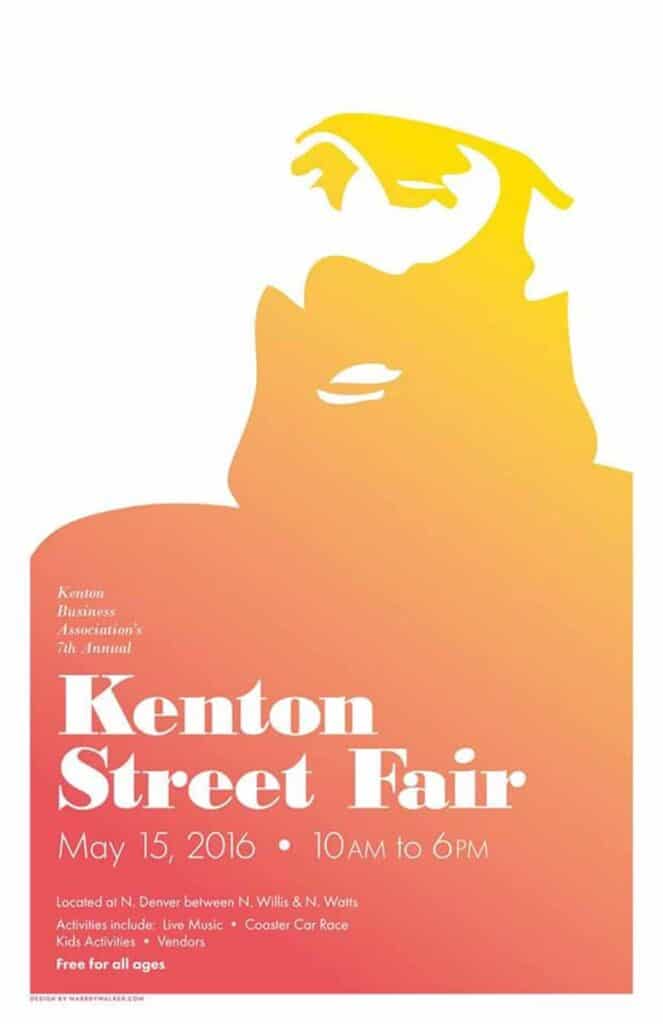 What's a neighborhood without an annual street fair, right? The fair is typically held on the third Sunday of May in the heart of the downtown Kenton commercial district on North Denver Avenue between North Watts and North Willis.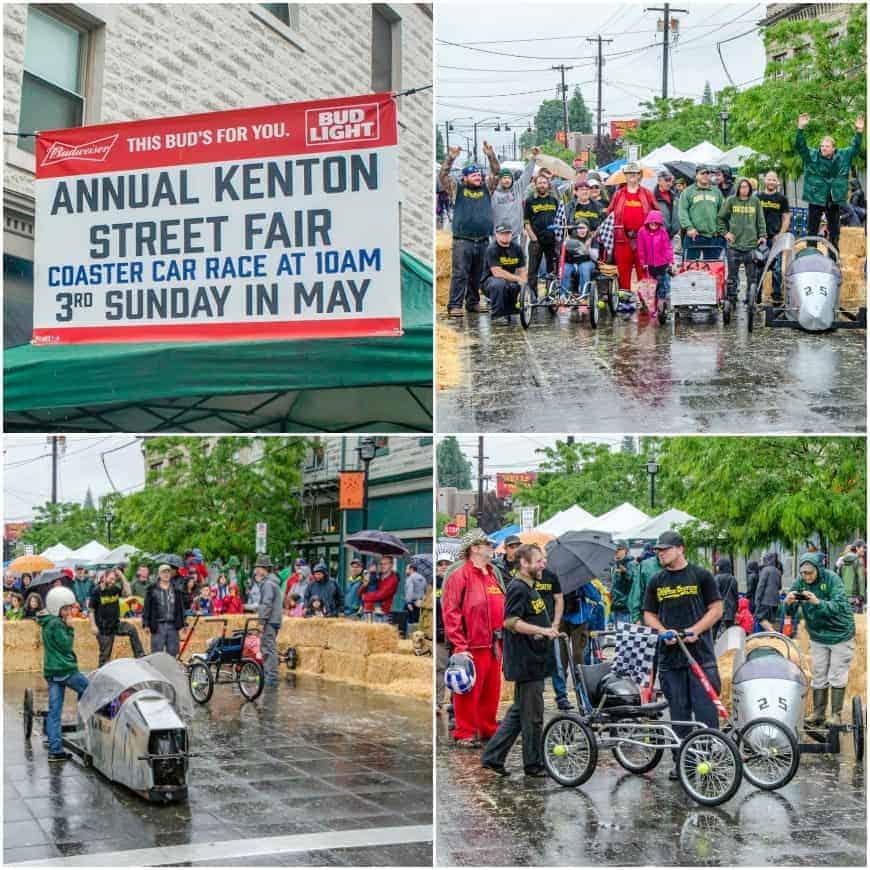 We love Portland neighborhood street fairs (even in the rain) and look forward to making the rounds every summer. The associated home-grown parades are always a hoot.
Annual Spring Scoot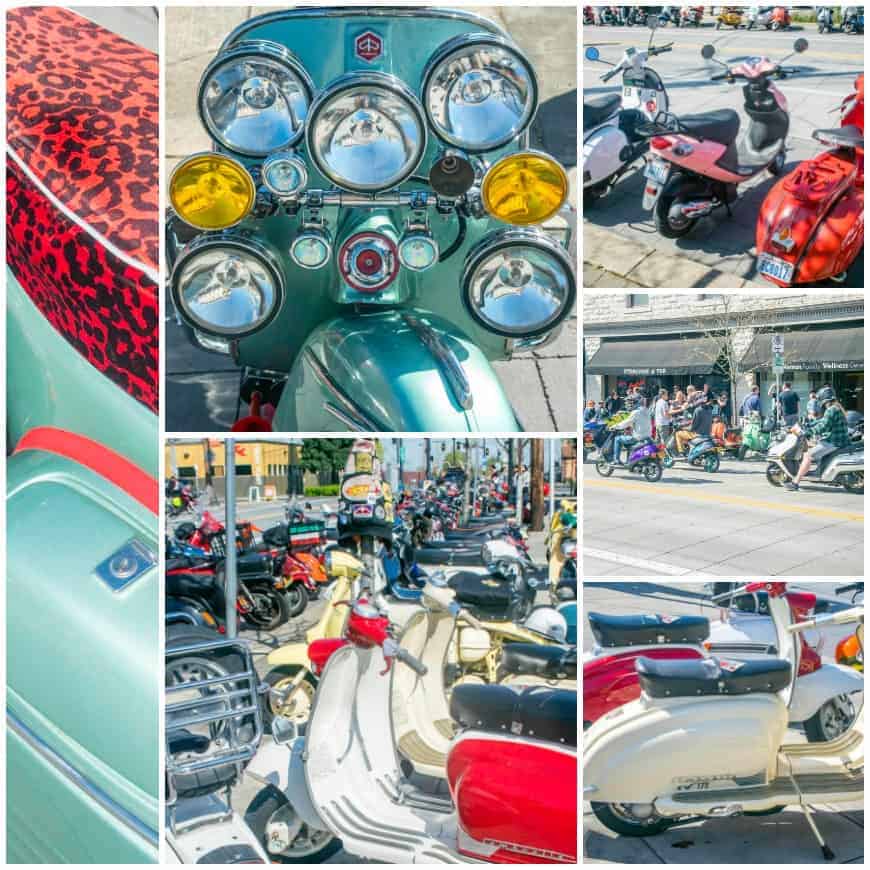 We just happened to be in Kenton when Spring Scoot 2016 hit the hood. Suddenly, North Denver Avenue was lined on both sides with scooters in every shape, size, and color imaginable. Like a sudden swarm of exotic butterflies–only bigger and noisier. This is an annual weekend event that migrates from neighborhood to neighborhood.
Coffee & Sweets
We're always on the lookout for top-notch coffee shops and home-style bakeries. Kenton has one of the best in Posie's Bakery Cafe. It's famous for their mind-bending Pistachio Cake. We love it alongside their Ristretto Roasters cappuccino. You might want to grab lunch too.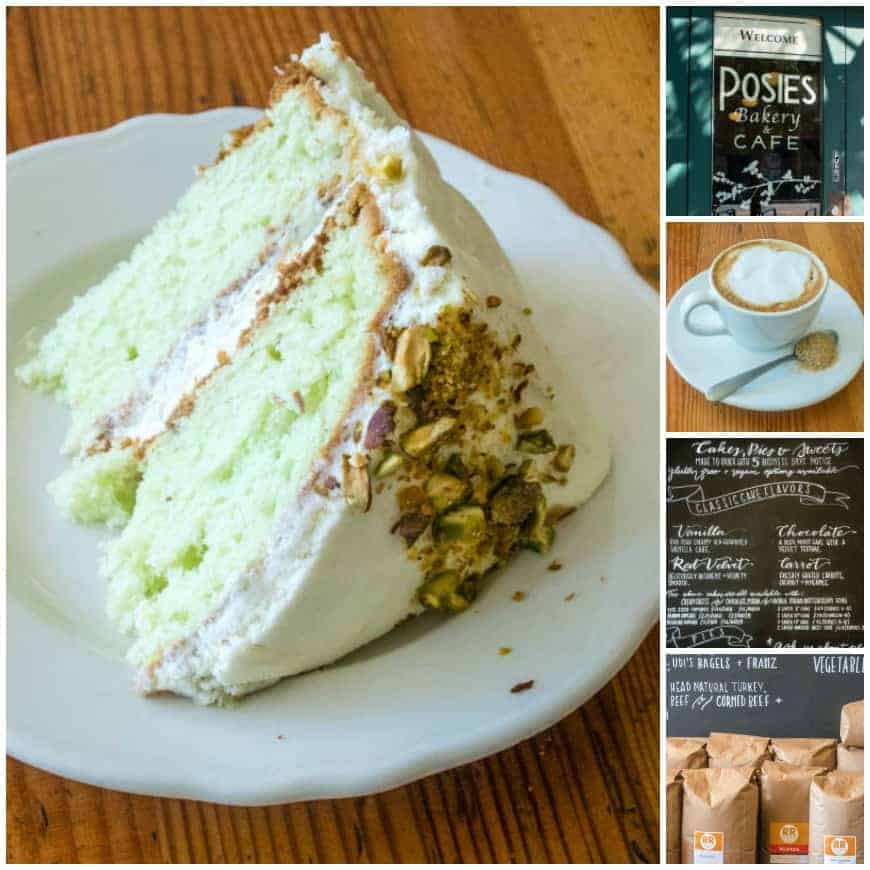 And although we never tire of Posie's Pistachio Cake, we recently developed a near addiction to the housemade stroopwafels at Prince Coffee–crisp, waffle-like cookies wedged with creamy caramel. Trust us, you'll need at least two. Oh and Prince Coffee features local Coava and Roseline coffee too.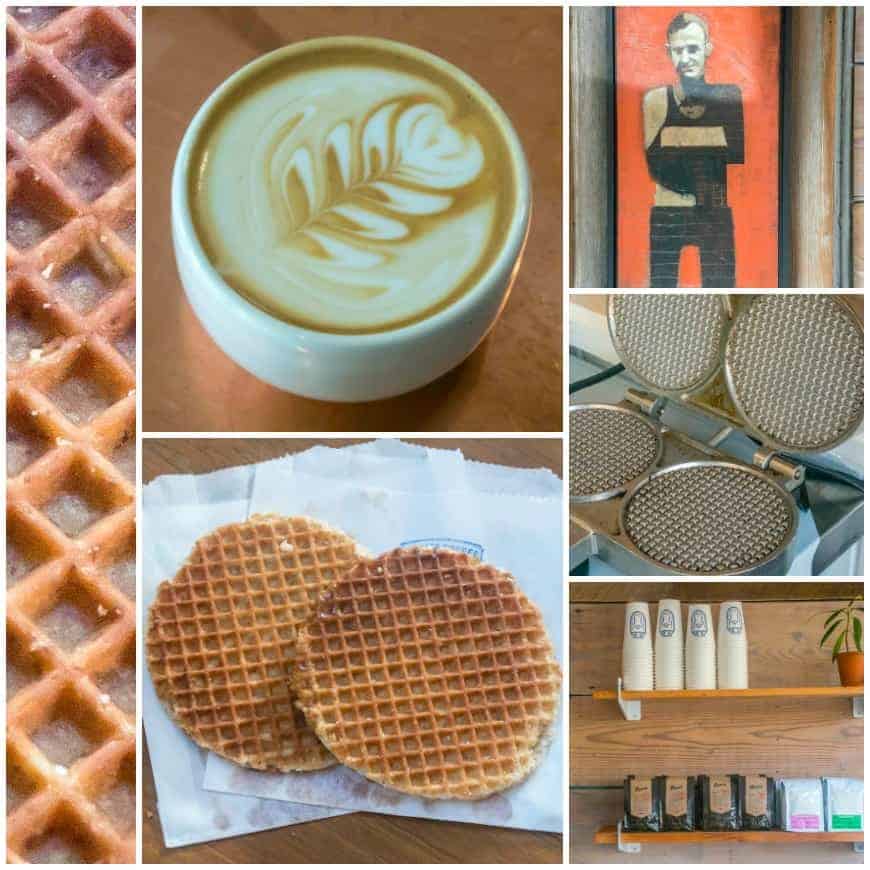 And then there's Poshette's Cafe, kid sister to Po'Shines Cafe De La Soul. With Po'Shines delectable pastries, Portland Roasting coffee, Fish Fry Friday, and friendly staff, this homey cafe is a neighborhood fave.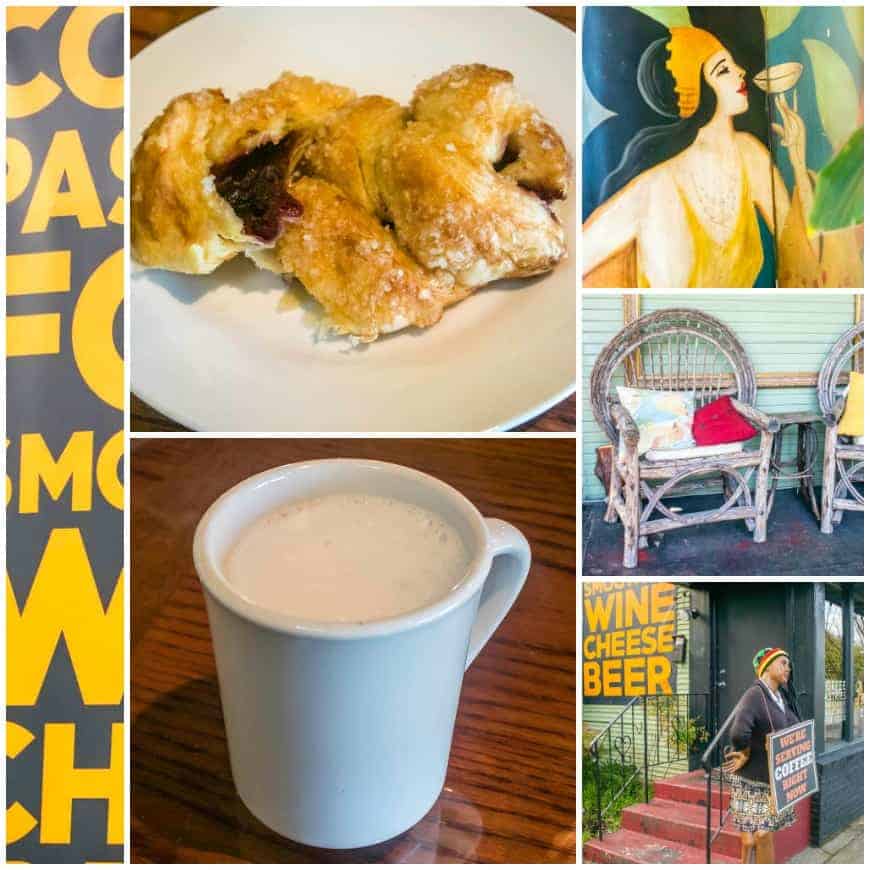 And last but not least, check out the mellow vibe at the newest coffee shop in the hood, Presso Coffee Bar.
Dining & Noshing
Kenton isn't a mecca for fine dining establishments. but nonetheless there are several that are notable and distinctive. Swift & Union, Po'Shines Cafe De La Soul, Fino Bistro, Parkside, and Cup & Saucer are all standouts.
Crispy fried chicken and tender waffles. Who doesn't crave them? Especially at Po'Shines Cafe De La Soul. Look around. Nearly every table has succumbed to the dynamic duo. The housemade biscuits are a must too.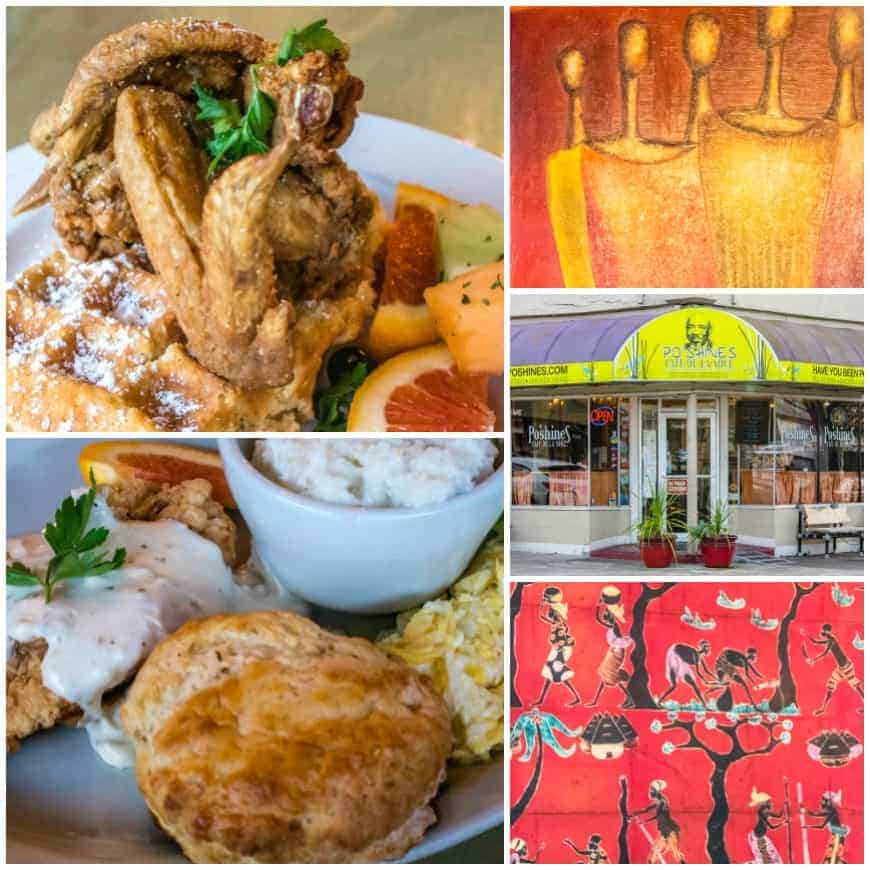 Nearly every neighborhood in Portland has one place where there's always a crowd on the sidewalk waiting to get it. In Kenton, that place is Swift & Union. It has a down-home vibe that reminds us of some of our favorite small town diners. So the cooking may surprise you. There's nothing small town or retro about it. Just spot on delicious–and worth the wait.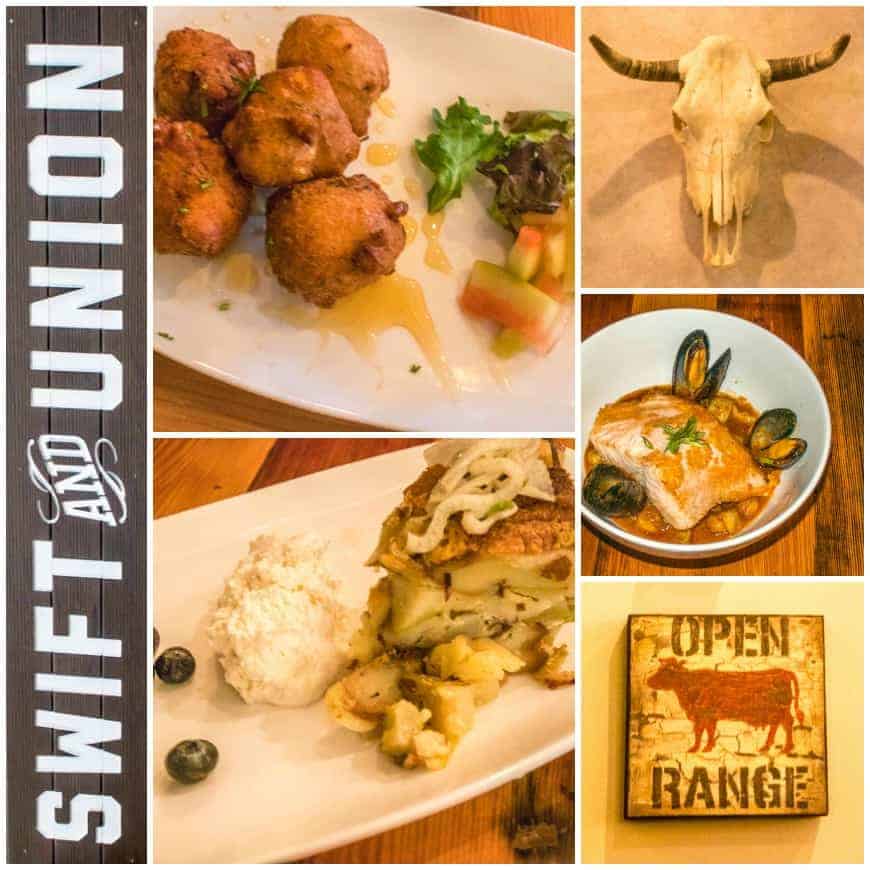 Don't be put off by the take-out, by-the-slice pizzeria feel at the entry to Fino Bistro. There's a well-appointed restaurant just beyond the entry. Pizzas and pastas are excellent, but don't hesitate to venture further afield if you're feeling adventurous. Our fave dish recently was Roasted Cauliflower with Fried Polenta, Garbanzo Beans, & Sofrito (pictured).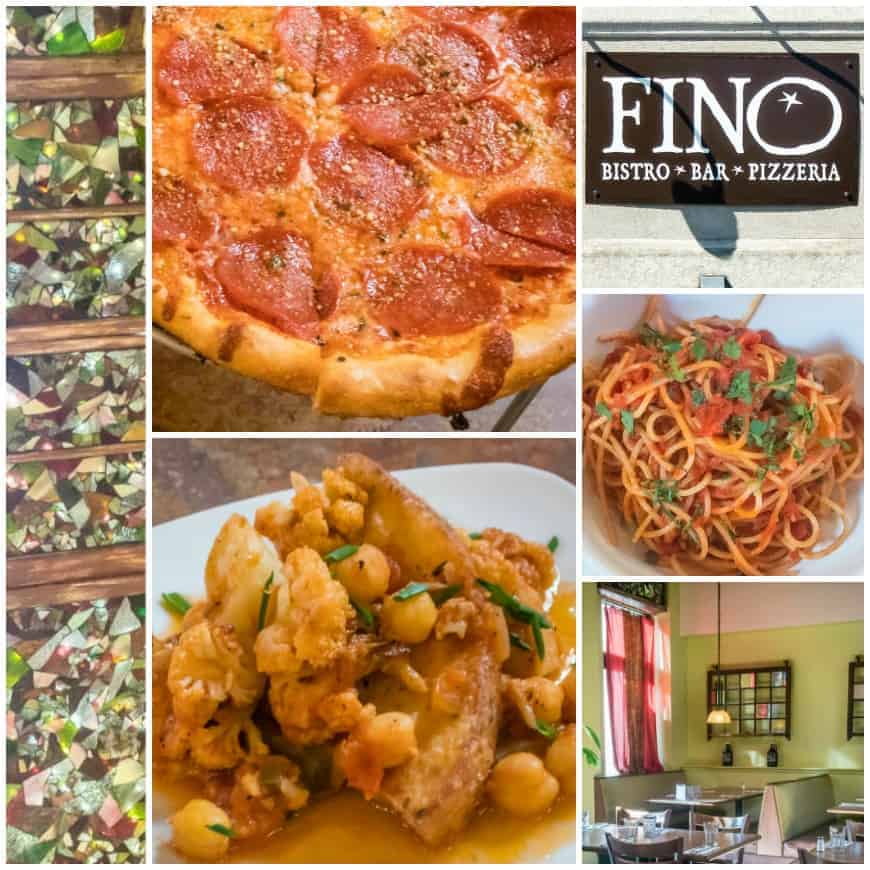 One of the best places to hang out with friends on a sunny afternoon in Kenton is Parkside Craft Beer on the edge of Kenton Park. The view is great and the casual menu is a plus.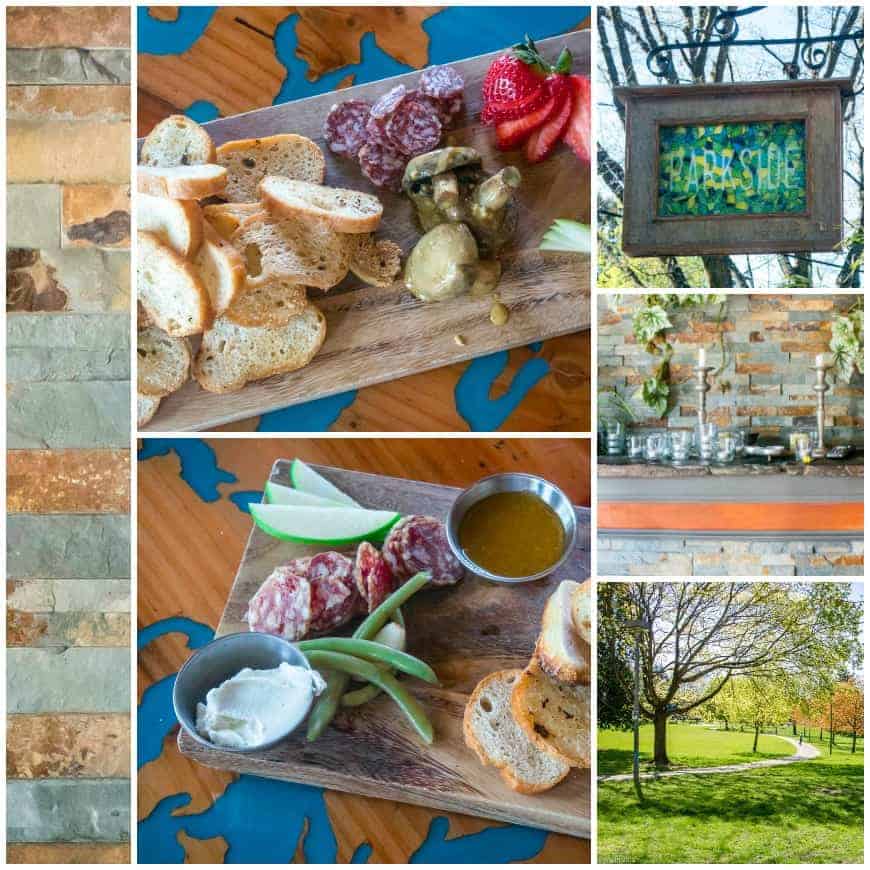 We haven't made it to Cup & Saucer for lunch. Because we can't resist their mile-high breakfast with house-made biscuits and pastries.
Kenton Farmers Market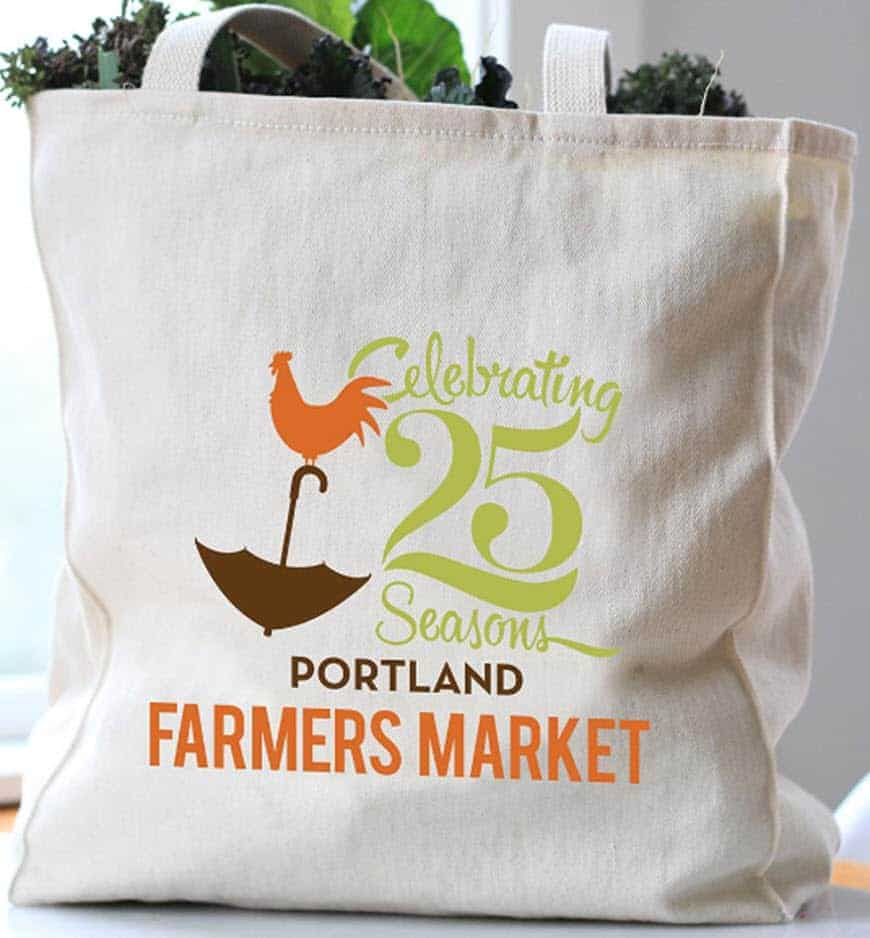 The Wednesday evening Kenton Farmers Market, located in the heart of historic Kenton (N McClellan & N Denver) launched in the summer of 2012. Neighborhood participation, unique location, street closure, and live music create a festive, street-fair atmosphere in this growing business district. With 20 vendor stalls, proximity to a MAX station, and plenty of nearby parking, this market is a lively destination for fresh, local produce and specialty foods.
The market runs from 3:00 pm to 7:00 pm on Wednesdays, June 1st to September 28th.
One of a Kind
Kenton is home to several one-of-a-kind commercial and community enterprises, namely Bamboo Craftsman,  Disjecta Contemporary Arts Center, Salvage Works, and Revive Upholstery & Design.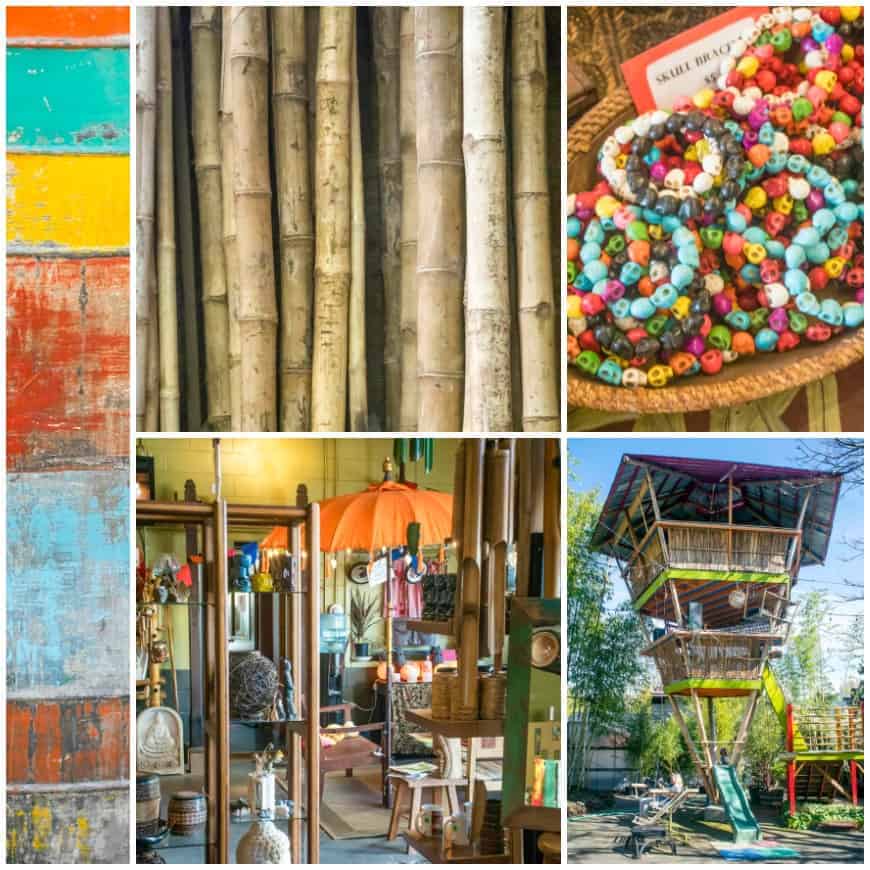 A must see for bamboo lovers, Bamboo Craftsman is part gift store, nursery, playground, and meeting/reception venue. We dare you to climb to the top of the bamboo tree house.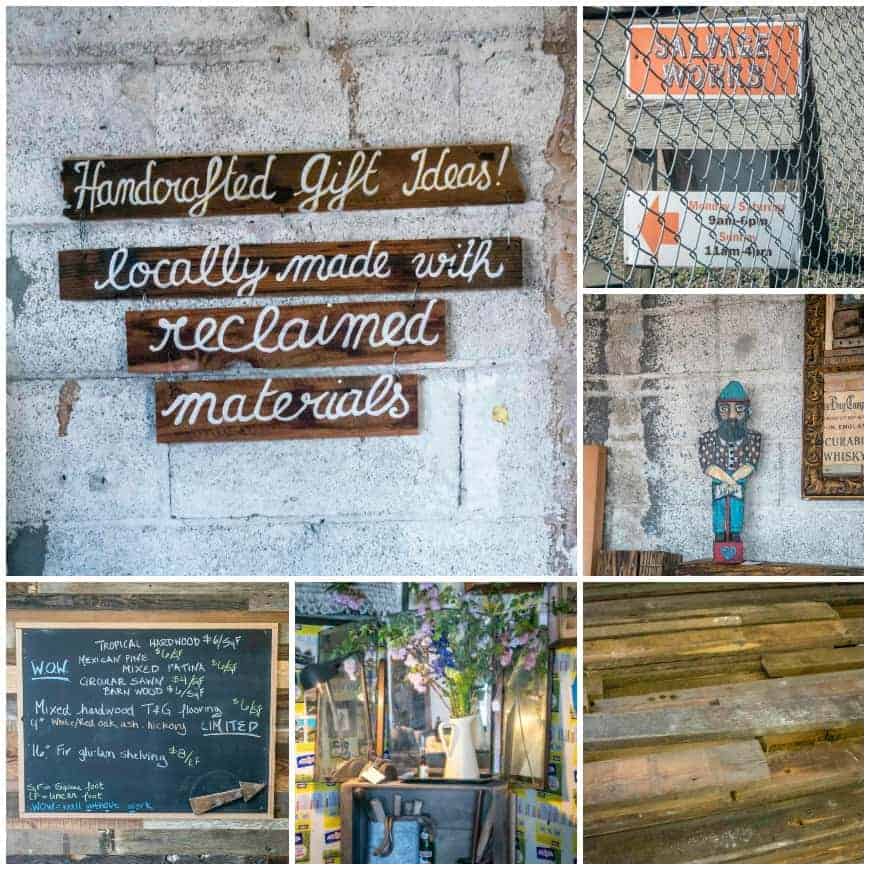 Who knew salvage wood could be this fascinating? Salvage Works not only has all types of vintage wood, but they'll also advise on how to complete your project.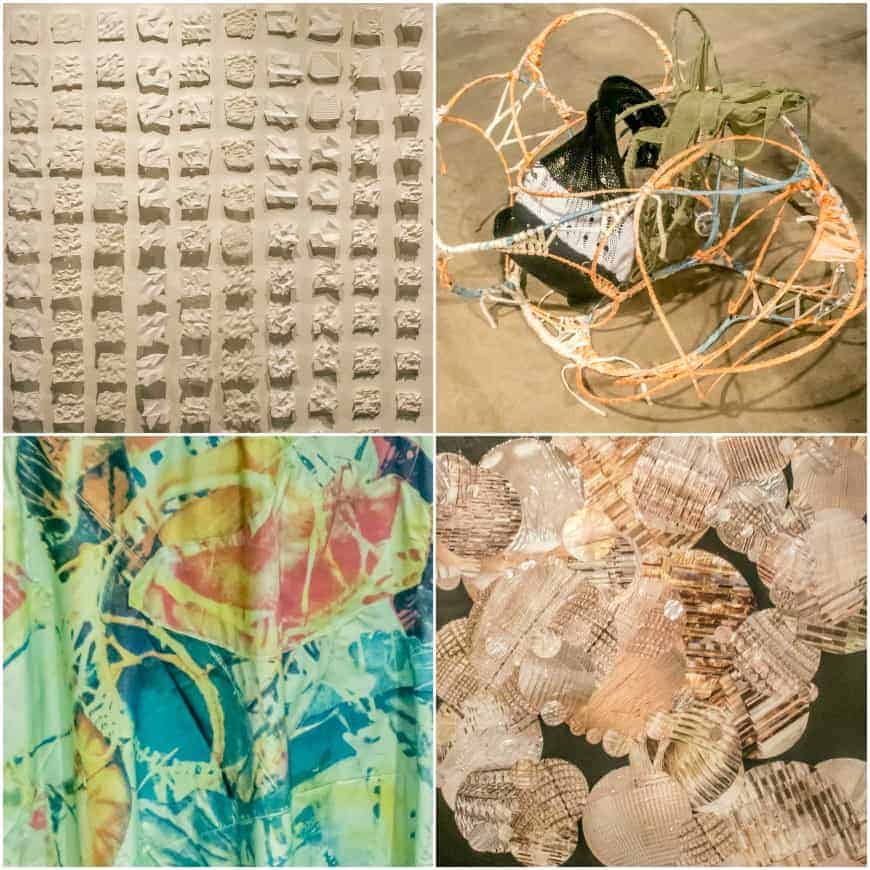 Disjecta Contemporary Arts Center showcases contemporary work by visual and performing artists. Dynamic programs present new ideas while encouraging collaborations between artists, curators, and viewers.
Vintage & Thrift
There's something about cruising antique, thrift, and salvage shops on overcast weekends that we can't resist. It's like finding lost worlds and lost treasure. Luckily there's no shortage of vintage and thrift shops in Portland. When we're in Kenton, we always make time for a quick dash through Give & Take and Kenton Antiques & Collectibles.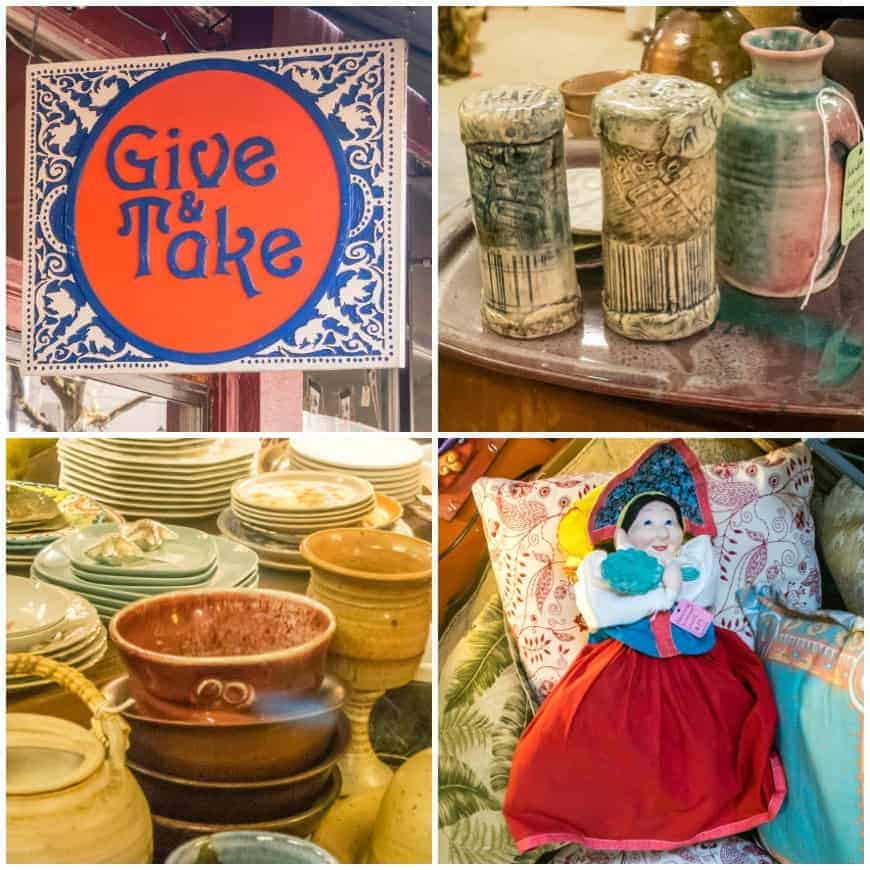 Give & Take is particularly strong on mid-century dinnerware. Plus there's a Portland ceramic artists who offloads her slightly less than perfect pieces here–at bargain prices.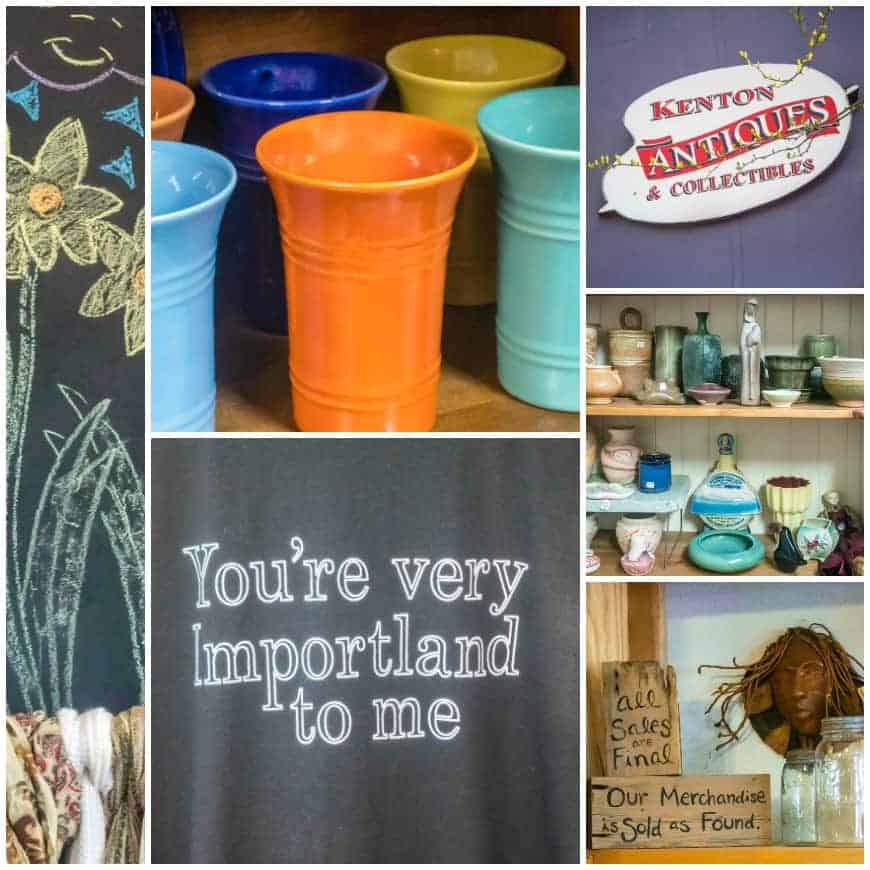 Kenton Antiques & Collectibles features an eclectic mix of oddities. Be sure to rummage the back room while you're there.
Kenton by the Numbers (2016 Report)
1-Year Median Price Change: 18%
5-Year Median Price Change: 82%
Average Price: $318,195
Median Price: $376,555
Cost Per Square Foot: $231
Days on Market: 23
Homes Sold: 169
Year Built (Average): 1962
Adjusted Population: 7,677
Median Age: 38
% with Bachelor's Degree: 16.4%
% below Federal Poverty Level: 13.1%
Parks & Open Spaces (Acres): 120
Minutes by Car to Downtown: 21
% Commute by Bike: 3.8
Walk Score: 68
Public Schools
Public Schools in Kenton are part of Portland Public Schools. Check out the Interactive Map of Portland School Boundaries.
Rosa Parks Elementary School
Note   Portland school districts are in flux. Always confirm your school district with Portland Public Schools before making an offer on a home.
County | Zip Code
County: Multnomah
Zip Code: 97217
Neighborhood Association
Facebook
Neighborhood Maps
SkyBlue Portland's Kenton Tour Map
Neighborhood Statistics
In the News
Copyright 2016-2018 Susan S. Bradley. All rights reserved.