Discover the Timeless Charm of First Addition
The First Addition neighborhood in Lake Oswego, OR is Lake Oswego's oldest neighborhood and is listed on the National Historic Registry. First Addition began as a company town created in the late 1800's by the Oregon Iron Company to provide worker housing. The company platted the neighborhood with a distinctive grid layout that diverged from the standard cardinal directions due to the iron company's property lines. First Addition's design encourages a strong sense of community and walkability. Its tree-lined streets, pedestrian-friendly layout, and proximity to downtown Lake Oswego contribute to a vibrant and close-knit atmosphere.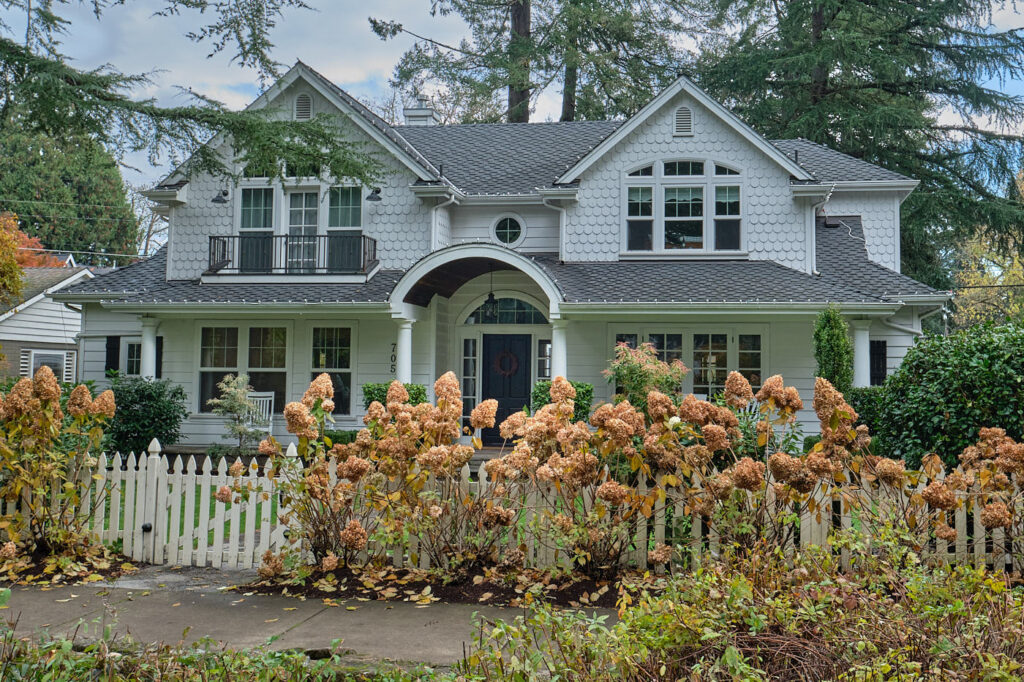 The First Addition Neighborhood is located in the northeast corner of Lake Oswego, bordered by Country Club Road, A Avenue, D Avenue, and State Street. It is within walking distance of downtown Lake Oswego, where you can find a variety of shops, restaurants, cafes, and cultural venues. You can also enjoy the beautiful views of Oswego Lake and access the lakefront park and swim park.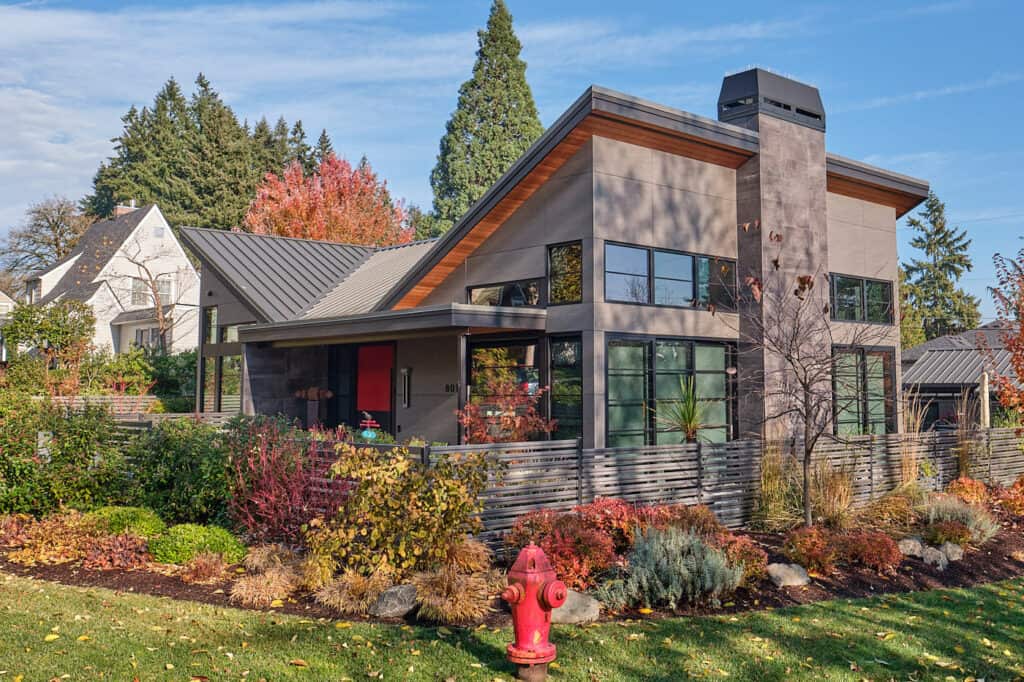 The community of First Addition is known for its strong sense of engagement and camaraderie. Residents often participate in neighborhood events, gatherings, and initiatives that foster a tight-knit atmosphere.  The neighborhood's historical significance is celebrated through various means, such as historical markers, guided tours, and events that highlight its past. The Lake Oswego Preservation Society and plays a role in preserving and promoting First Addition's heritage. First Addition's commitment to historical preservation has helped to retain the beloved character of the neighborhood over the years, making it a popular place for locals and visitors alike. Architectural jewels such as historic churches, schools, commercial buildings, and residences can be found throughout First Addition, displaying a unique blend of period styles ranging from American Craftsman to Tudor Revival.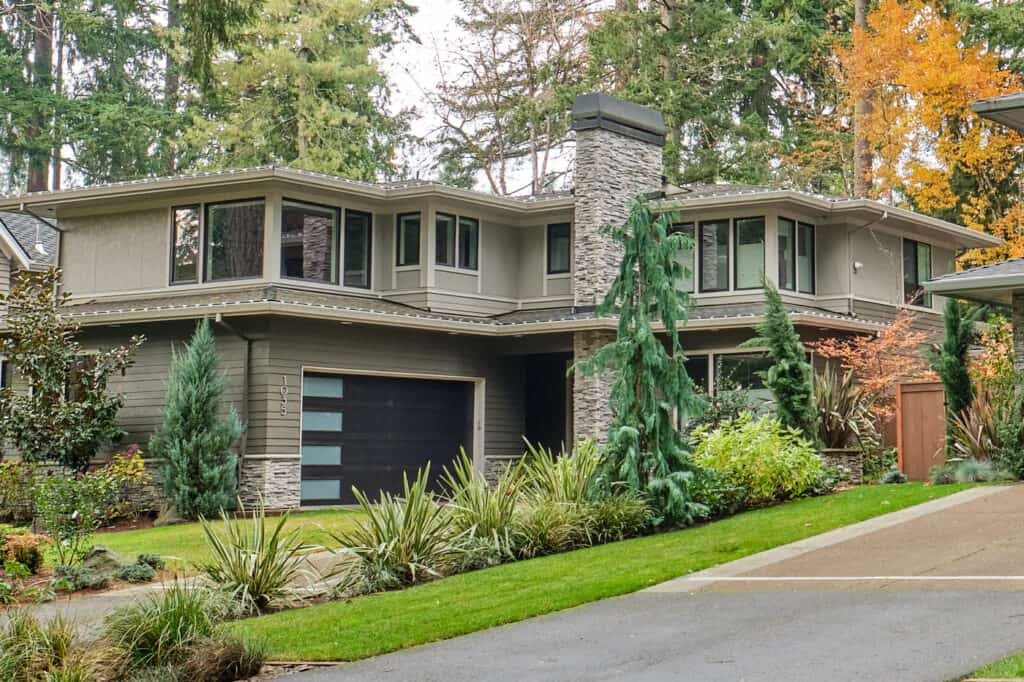 Today, First Addition remains an iconic part of Lake Oswego, with its original town plan – still largely intact since it was first drawn in 1914. The area has always been known for its beauty, from stately homes and mature landscaping to green parks and quiet streets. Residents can easily stroll to nearby parks, shops, restaurants, and the central business district of Lake Oswego. This pedestrian-friendly design contributes to a vibrant and active lifestyle.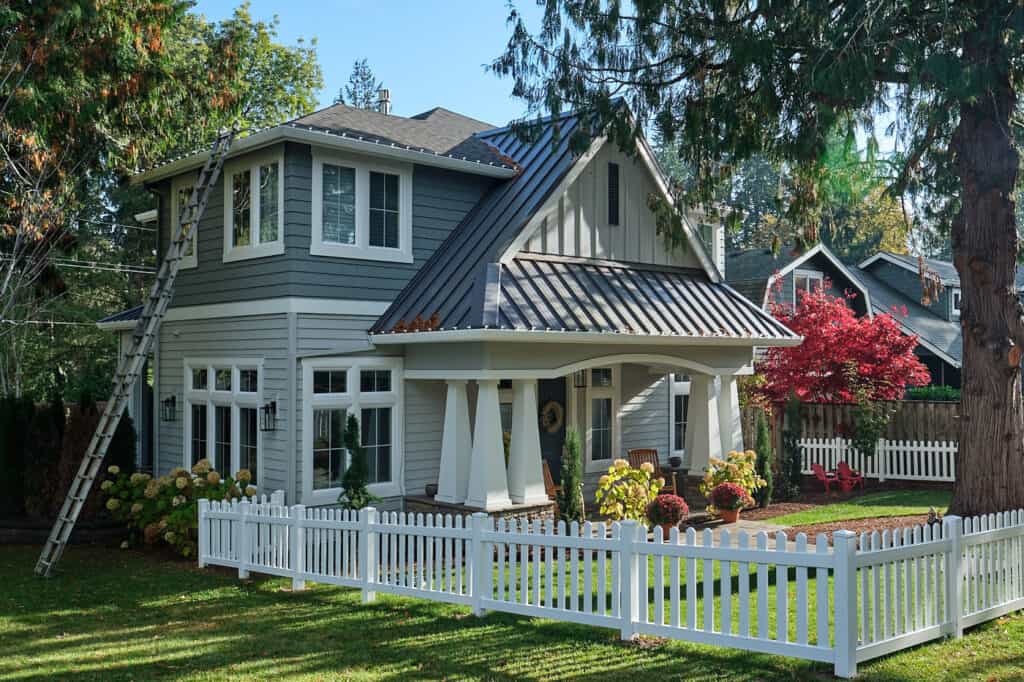 If you're looking for a stunning slice of Oregon history, First Addition is definitely worth exploring! Come for a day or better yet, find your dream home in this incredible neighborhood. To see a list of homes currently available for sale in Lake Oswego click here: Homes for Sale In Lake Oswego.
To learn more about Lake Oswego check out our Lake Oswego Neighborhood Guide.
Click the images below to see a photo tour taken in mid-fall in First Addition.