Hosford-Abernethy Neighborhood Guide
Portland's SE Hosford-Abernethy neighborhood (including Clinton Street and Ladd's Addition) defies easy definition.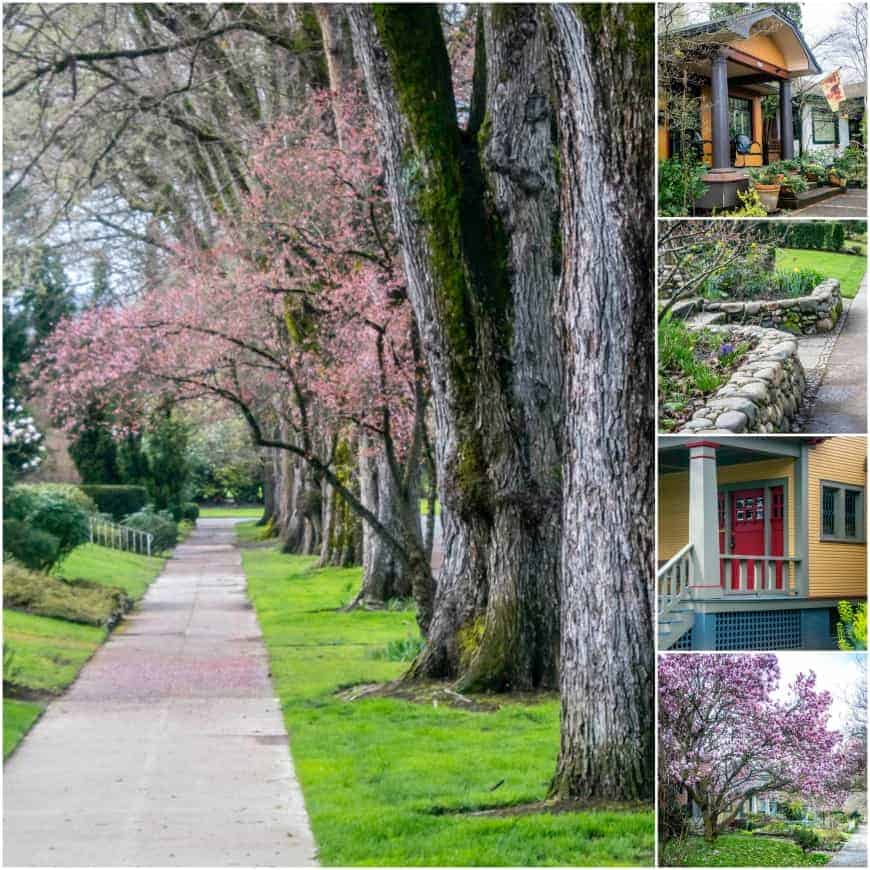 The Hosford-Abernethy neighborhood is bordered on the north by the Buckman neighborhood, south by the Brooklyn neighborhood, west by the Willamette River, and east by the Richmond neighborhood.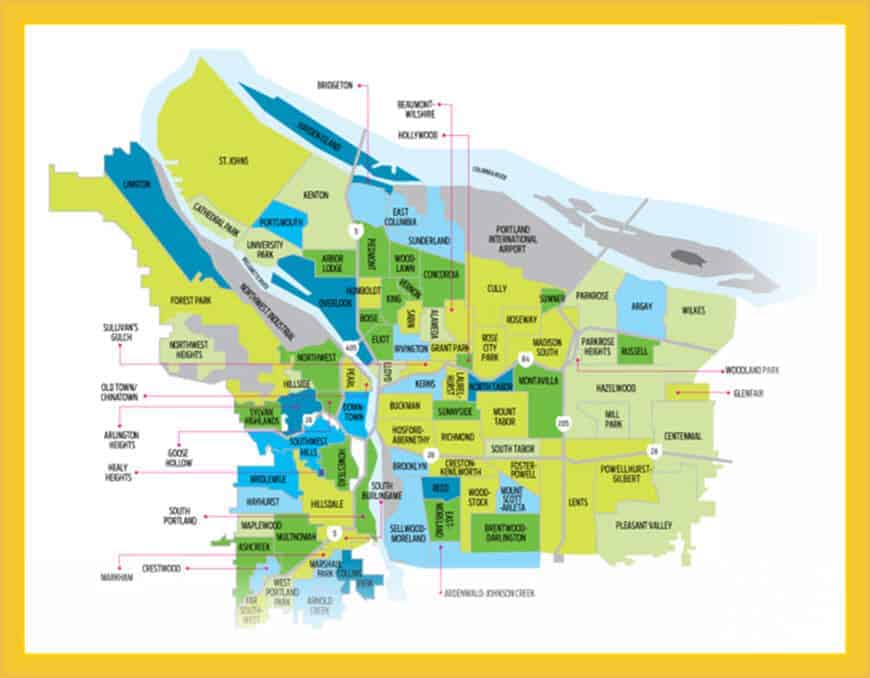 Just a short jaunt over the Hawthorne Bridge, across the Willamette River from downtown Portland, this high-profile neighborhood (which includes much-touted Clinton Street and Ladd's Addition mini-hoods) defies easy definition. It contains worlds within worlds–old world charm commingled with trendy restaurants, coffee shops, bakeries, and the daily onslaught of bikers.
---
Check out our

Walking Map

for this iconic neighborhood.  
---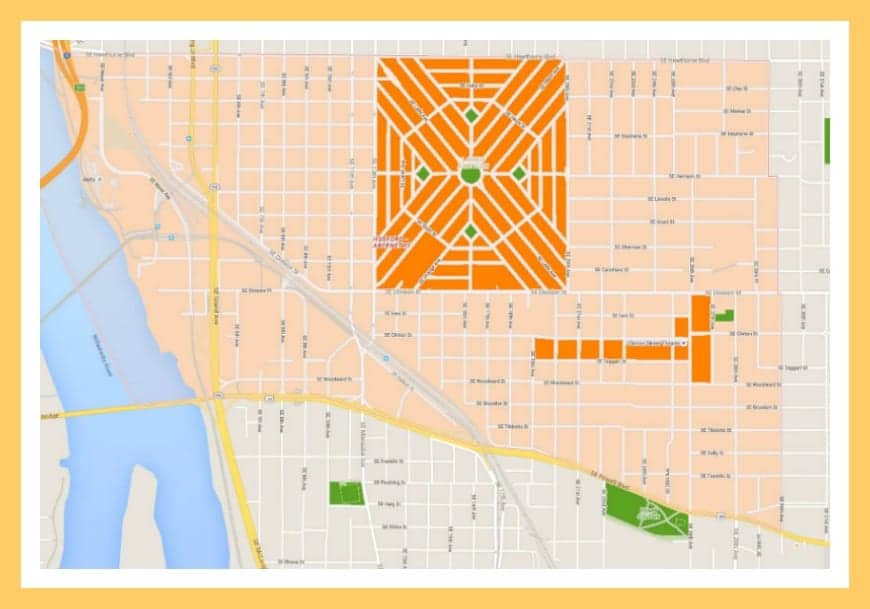 Near the river, there are remnants of industrial grunge, increasingly co-mingled with upscale apartment and condominium complexes and trendy new businesses.
---
Check out our Women Who Walk Meetup for monthly walking tours of Portland's iconic neighborhoods.  
---
But further east, the vibe becomes increasingly residential, still a little shabby perhaps, but endearing in its own way. The green-eyed cat, who leaped down a flight of stairs and plopped herself on the sidewalk to prevent my passing, is Mub, with a long u.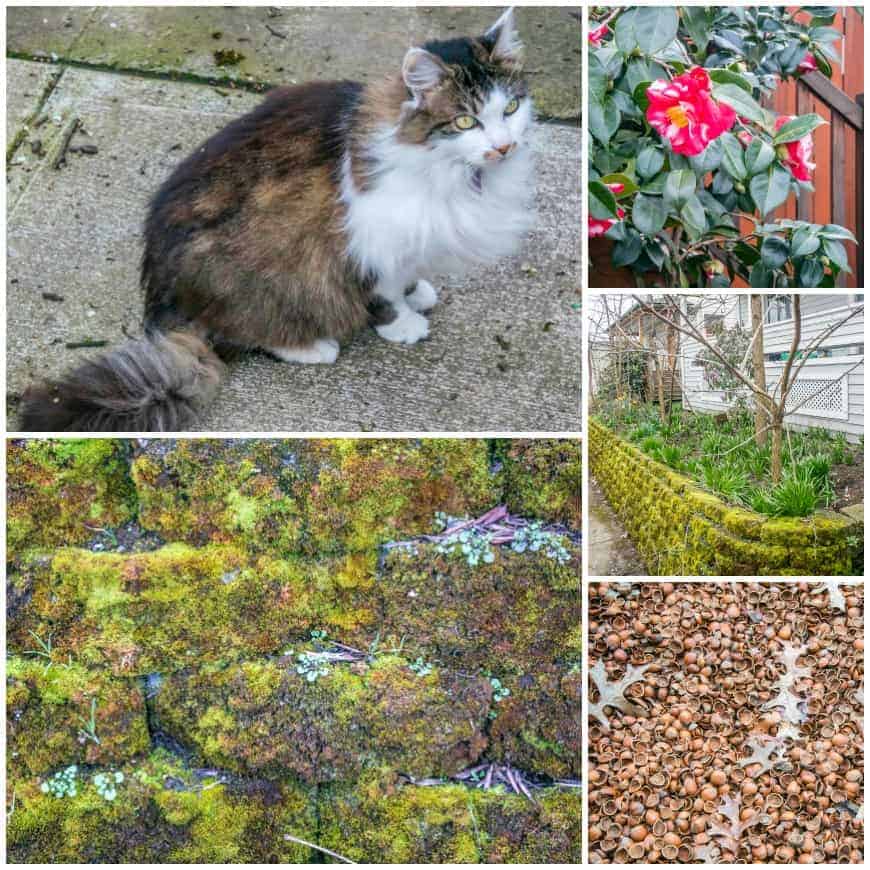 And then suddenly and almost magically, you find yourself on wide, lush streets overhung with octogenarian elm trees. You've just entered Ladd's Addition.
Ladd's Addition: A World Apart
Ladd's Addition was developed between 1905 and 1930 and boasts an architecturally rich mix of distinctive, diverse, and compatible early 20th century home styles. It's Portland's oldest planned residential development, as well as one of the oldest in the western United States. In 1988, the neighborhood was designated an historic district by the National Register of Historic Places.
The district features a unique and livable diagonal street grid, with an expansive circular park at the center (creating a traffic circle) and four diamond-shaped Portland rose test gardens at the inner corners. Because of the unconventional configuration, this quiet neighborhood is not rife with fast-moving traffic heading elsewhere. (It does, however, attract hordes of bicyclists.)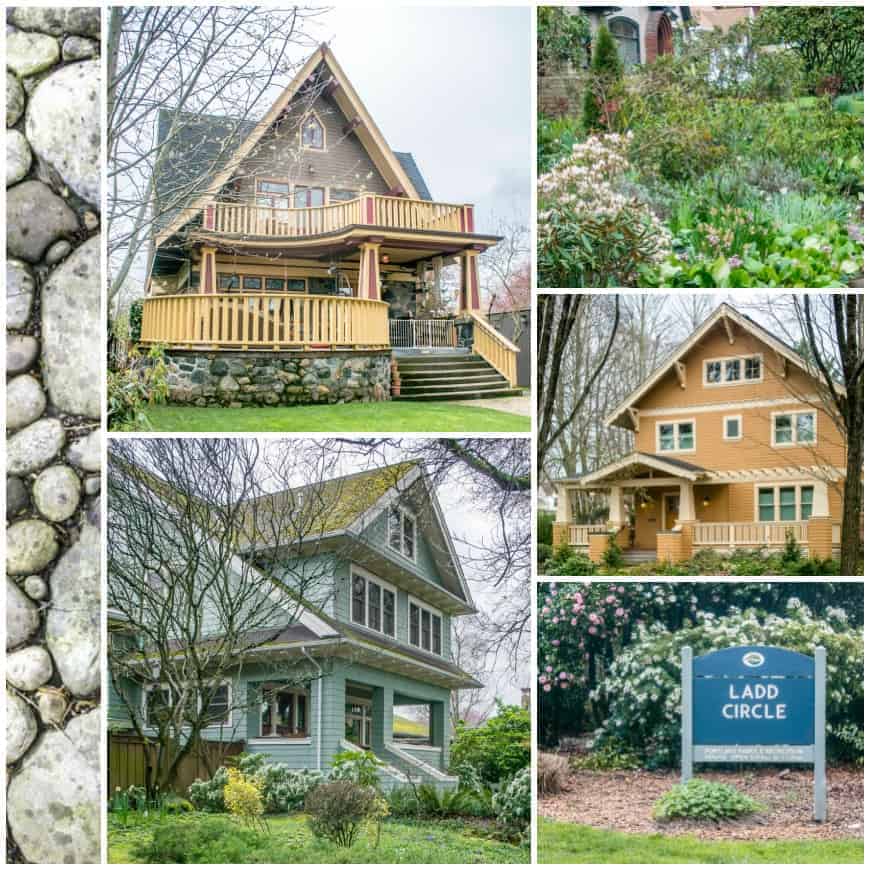 Ladd's Addition is bordered on the north by SE Hawthorne, south by SE Division, west by SE 12th, and east by SE 20th. The two intersecting diagonals are SE Elliott and SE Ladd—named after the district's visionary developer, William S. Ladd, and his wife, Caroline Elliott. The two other intersecting streets are SE 16th and SE Harrison. The remaining streets, not counting alleyways, are named after trees or shrubs–Birch, Cypress, Hazel, Hemlock, Hickory, Holly, Larch, Lavender, Locust, Maple, Mulberry, Orange, Palm, Poplar, Spruce, and Tamarack.
Clinton Street: One Hip Strip
Southeast Clinton Street, also called Clinton, is a mini-hood within the larger Hosford-Abernethy neighborhood. It's a charming strip with a lively mix of highly touted eateries (Broder Café, Burrasca, La Moule, Magna Kusina, Fifty Licks, Off the Waffle, Yama Sushi & Izakaya) and finely curated shops (Clinton Street Record and Stereo, The English Department).
Home Styles
Homes in Hosford-Abernethy are a throwback to simpler times and simpler lives. They represent the best of early 20th century architectural style, including the ever-popular Bungalow, Craftsman, American Foursquare, Mission, Tudor, and Colonial Revival home styles. And they come in all sizes, from mansion to cottage.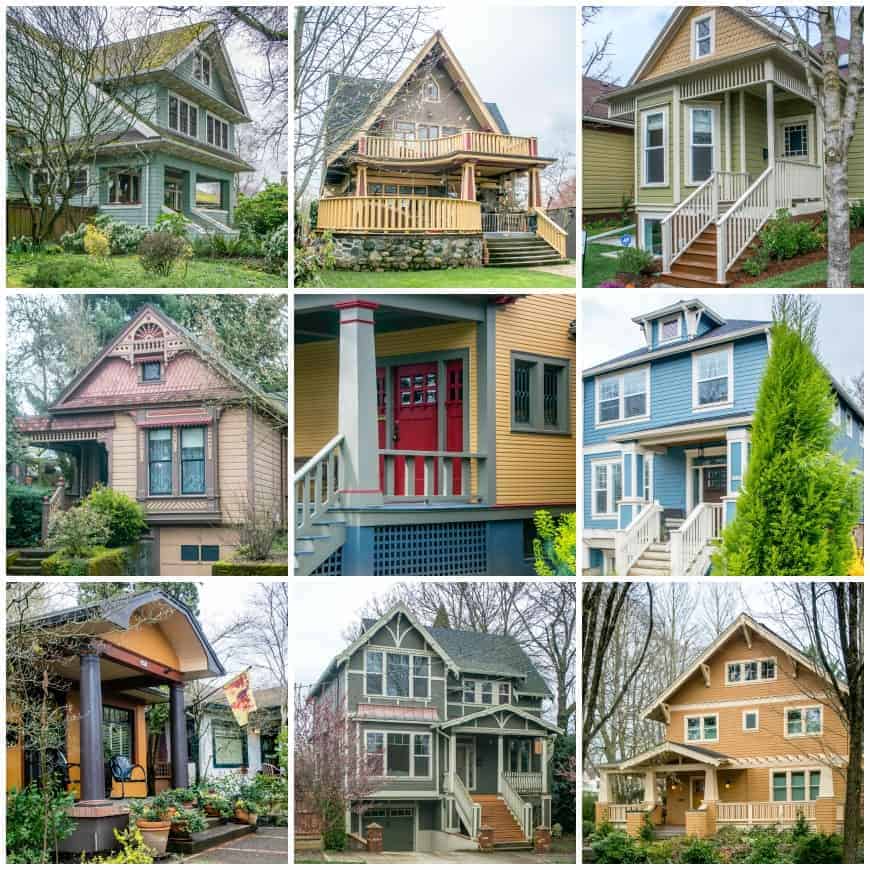 An afternoon walk through the interior of Hosford-Abernethy, with sunlight filtering through tree-lined streets onto wide sidewalk gardens, is a walk back in time. You can almost smell the aroma of Tollhouse Chocolate Chip Cookies baking as you stroll past the lovely homes.
Community Garden
Portland has an abundance of community gardens, but few are as well designed and maintained as Clinton Community Garden. It's more than a utilitarian patch of soil to grow vegetables in the summer. Even in early spring, when the soil is too cold and hard to dig, it's a lovely harbinger of balmy days ahead.

Farmers Market
Hosford-Abernethy doesn't have an official farmers market, but People's Food Co-op, a community-owned natural foods store, hosts its own year-round farmer's market.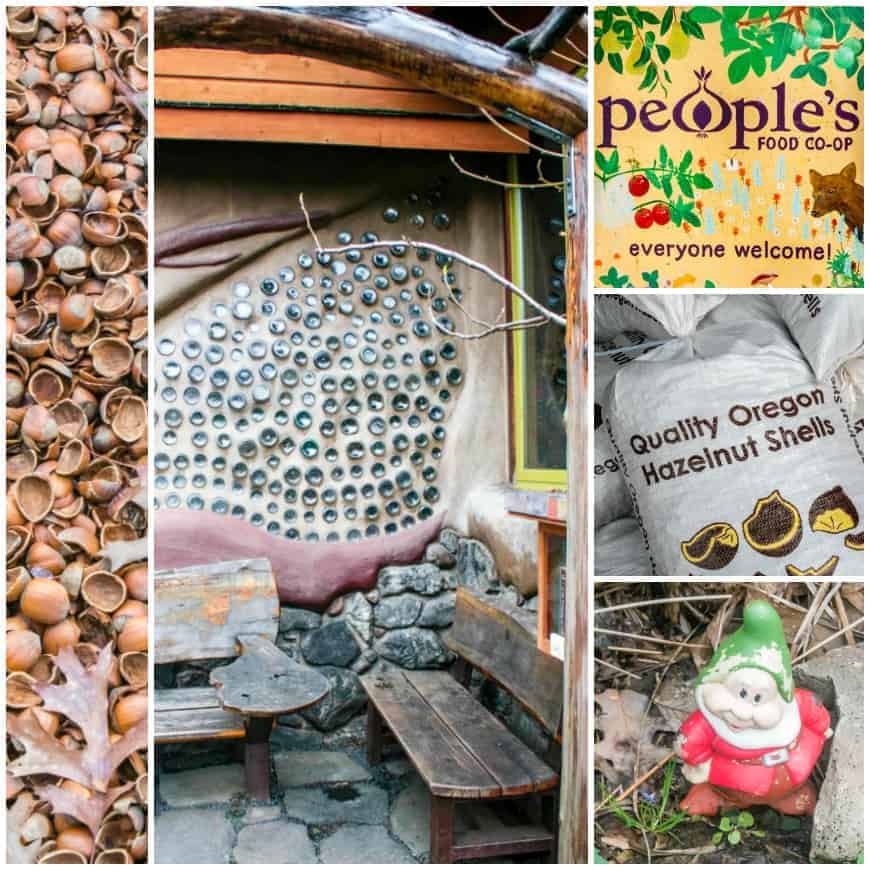 Division Clinton Street Fair & Parade
We love neighborhood street fairs and look forward to making the rounds every summer. The associated parades are always home-grown and a delight.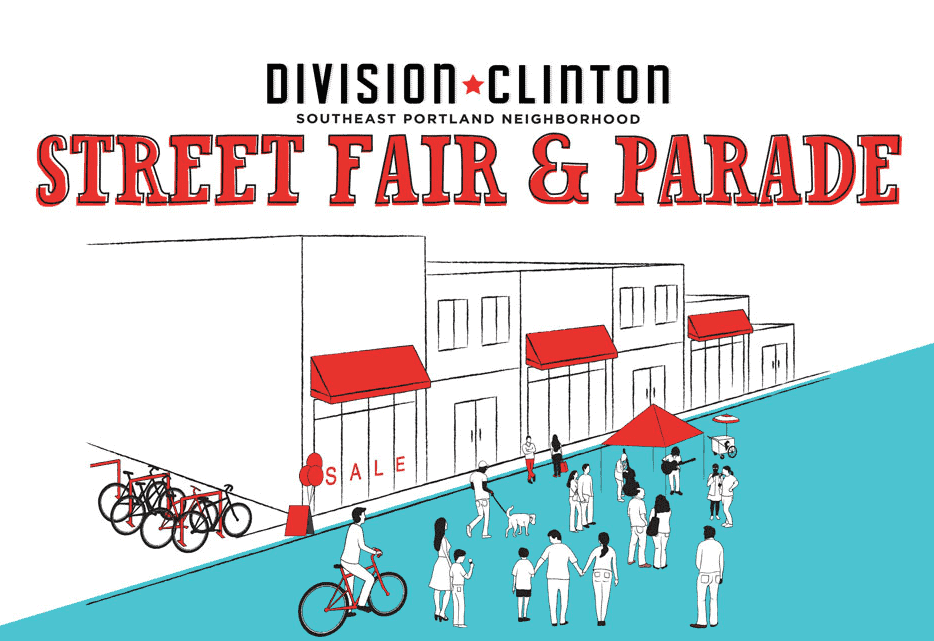 Division Clinton Street Fair & Parade (2019)
Coffee & Sweets Mecca
We set out to find a few great coffee shops in Hosford-Abernethy and instead hit the mother-load. (Cellar Door Coffee Roasters, Farina Bakery, Grand Central Bakery, K & F Clinton Street Coffeehouse, Little T American Baker, Oui Presse, Palio Dessert & Coffeehouse, and Upper Left Roasters). We'll be caffeinated for weeks.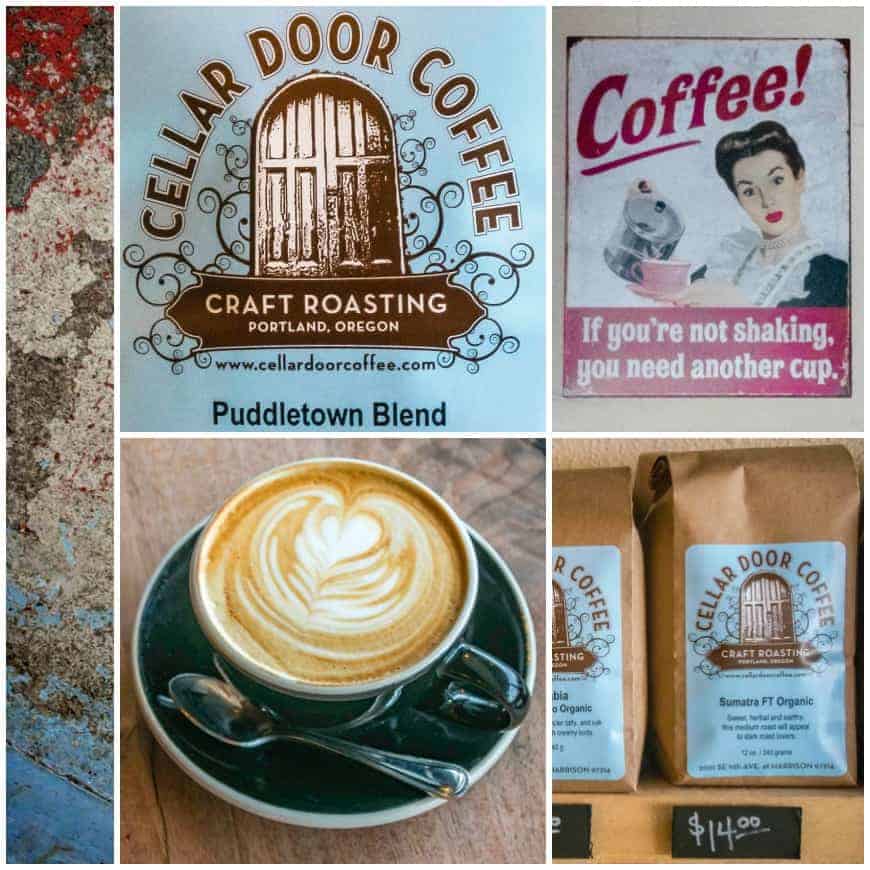 Cellar Door Coffee Roasters features house-roasted coffee and scratch pastries in a  comfy, down-home space.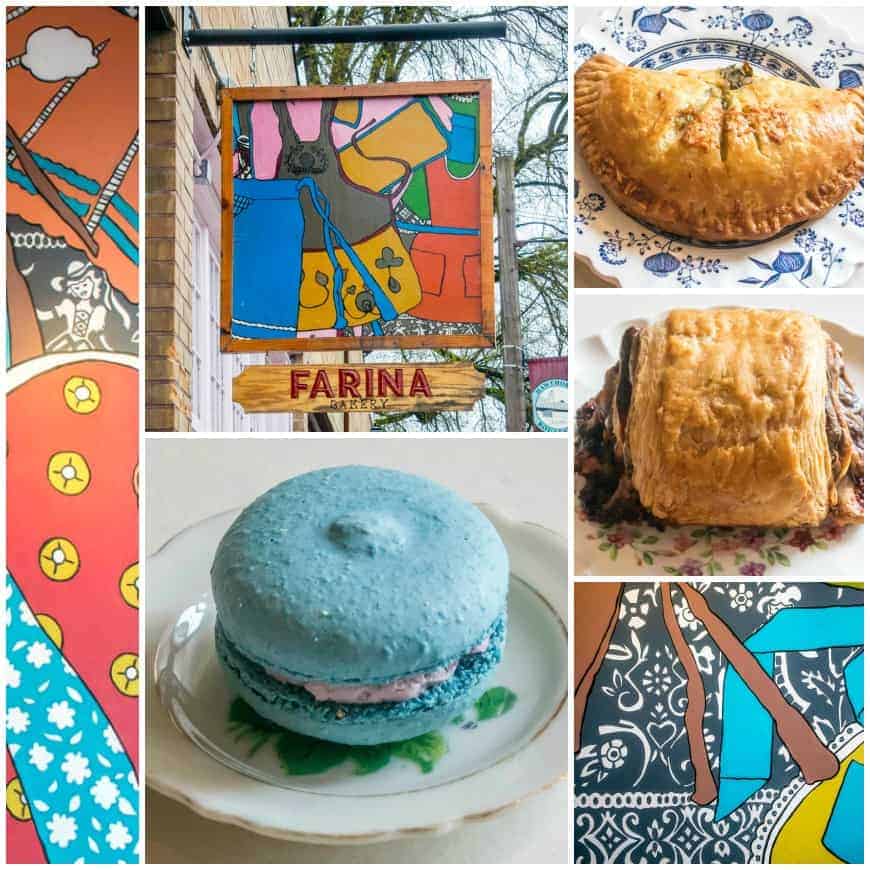 Farina Bakery is famous for its hand-crafted macarons. And cakes. And sweet and savory pastries. We love them all.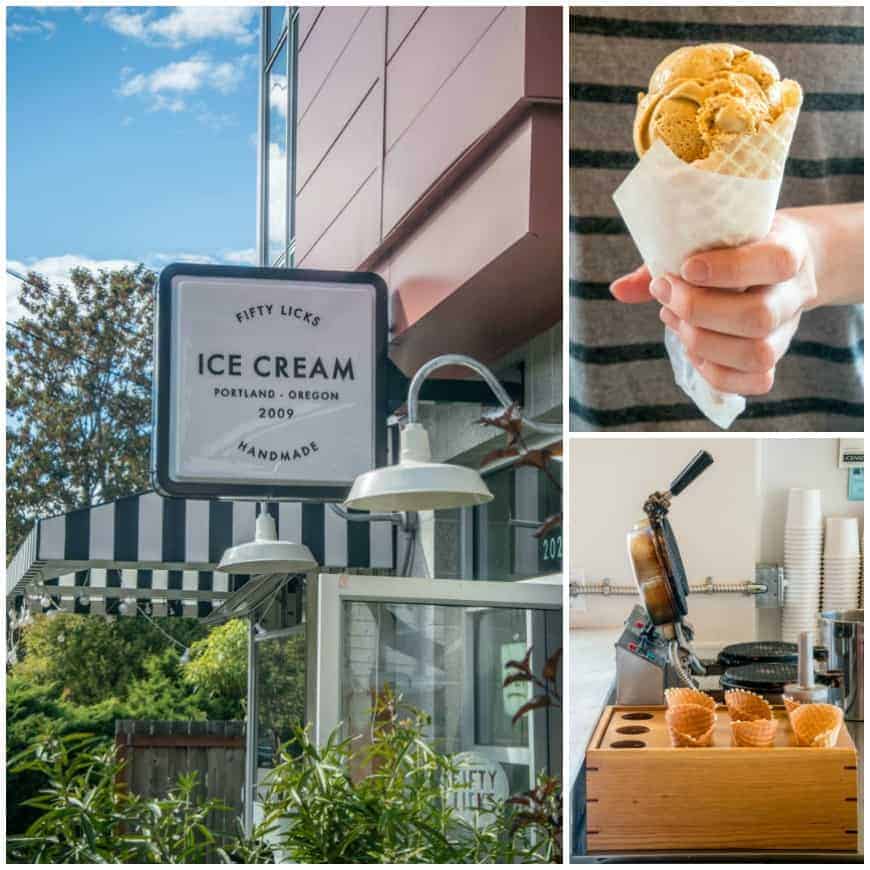 Fifty Licks Ice Cream redefines the genre. Impossibly rich and creamy, nestled in scratch crispy-crunchy waffle cones. Irresistible.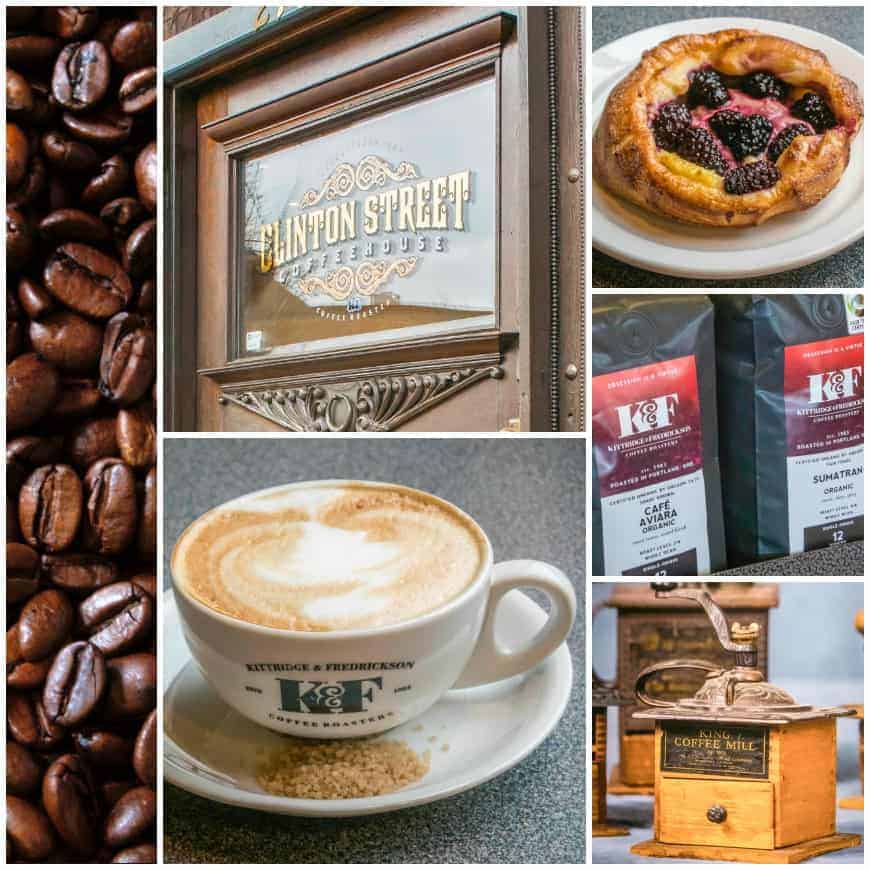 K & F Clinton Street Coffeehouse is the most iconically Clinton coffeehouse in the hood. It's old-school, funky, laid-back, and full of neighborhood regulars who greet each other by name. They roast their own beans (off-premise) and are one of the oldest roasters in Portland.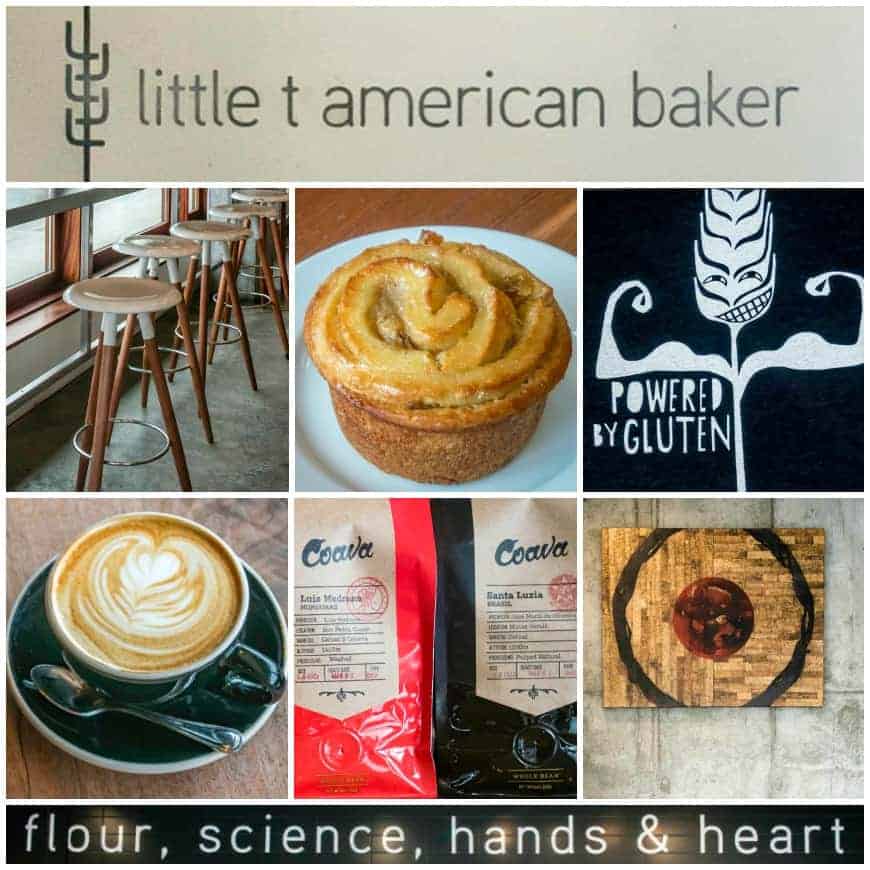 Little T American Baker is one of only two coffee shops in the hood that boasts a full-scale, bread-to-pastry bakery. In fact, it's probably more bakery/café than coffee shop, but with Coava coffee, skilled baristas, minimalist Zen vibe, and wall-to-wall view of SE Division, whose complaining, right?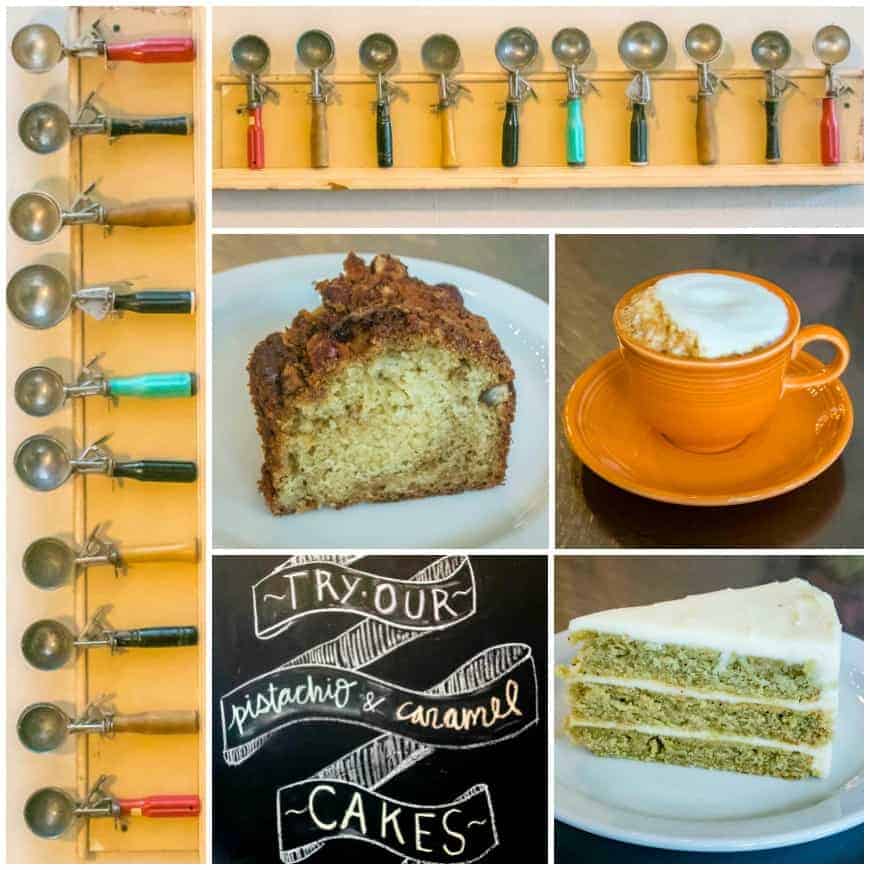 Oui Presse is a blast from an idealized past. It's grandma's kitchen on steroids. If grandma was a superb baker. With an espresso machine. Definitely try the cake.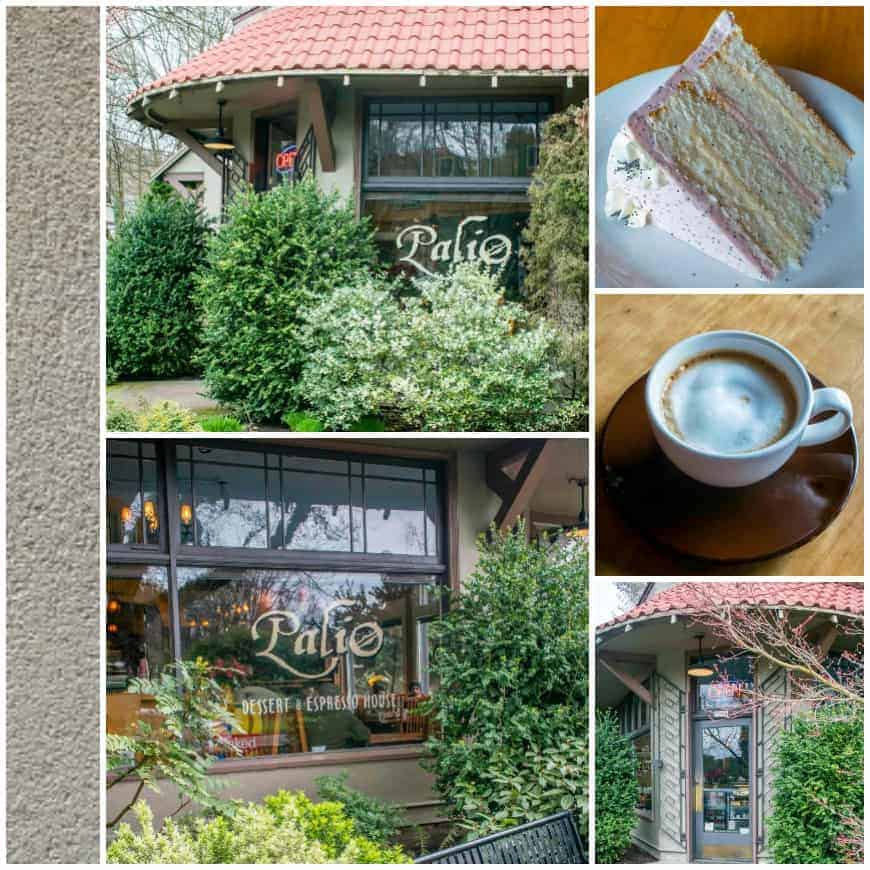 Palio Dessert & Coffeehouse is where you would find us if we lived in Ladd's Addition. Overlooking Ladd's Park, sporting Coava coffee and a luscious collection of layer cakes, it's the light-filled coffee and tea house of our dreams.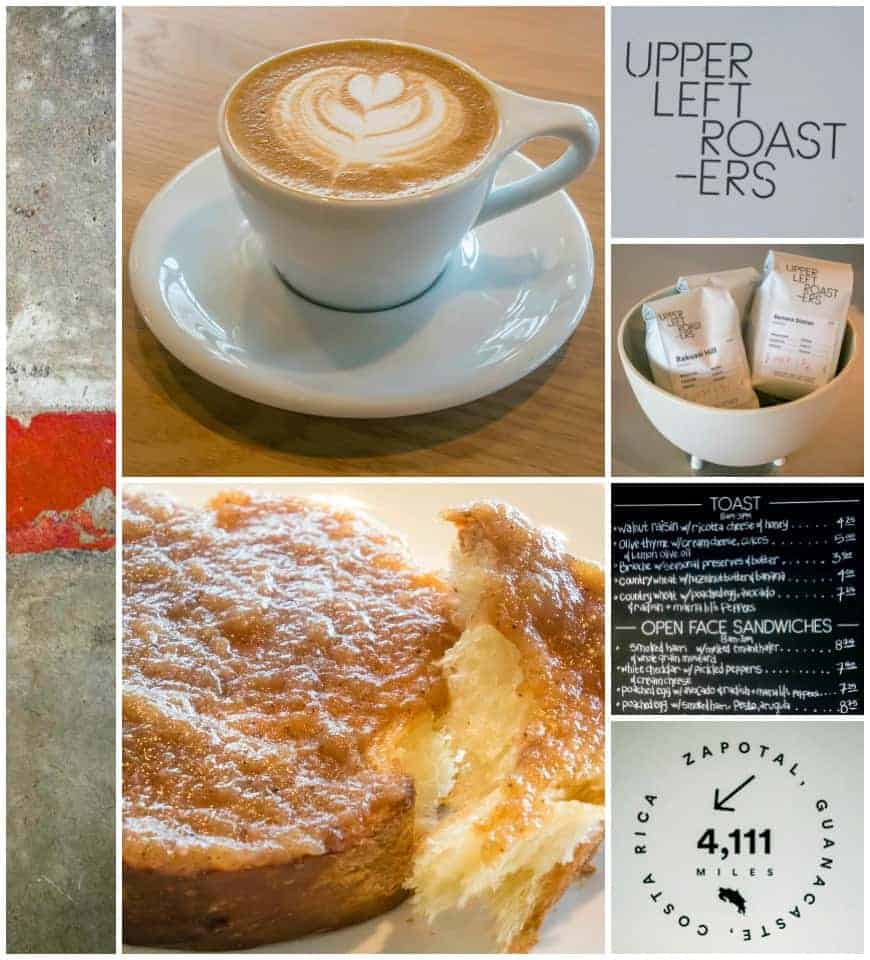 Upper Left Roasters is one of a new breed of spacious, light-filled, uber-chic Portland coffeehouses. They roast a wide selection of carefully sourced, single origin beans on premise (of course) and feature Crema Pastries and Phillipe's breads.
Dining & Noshing
Because of the notoriety and acclaim of several high-flying Hosford-Abernathy restaurants–Bar Avignon, Burrasca, Cafe Broder, Castagna, La Moule, and Nuestra Cucina–this close-in southeast neighborhood reigns as one of Portland's premier dining destinations. It may not have as many eateries as some of Portland's trendiest restaurant enclaves (SE Division St,  NW 23rd Ave, SE Hawthorn Blvd), but it makes up for quantity with quality.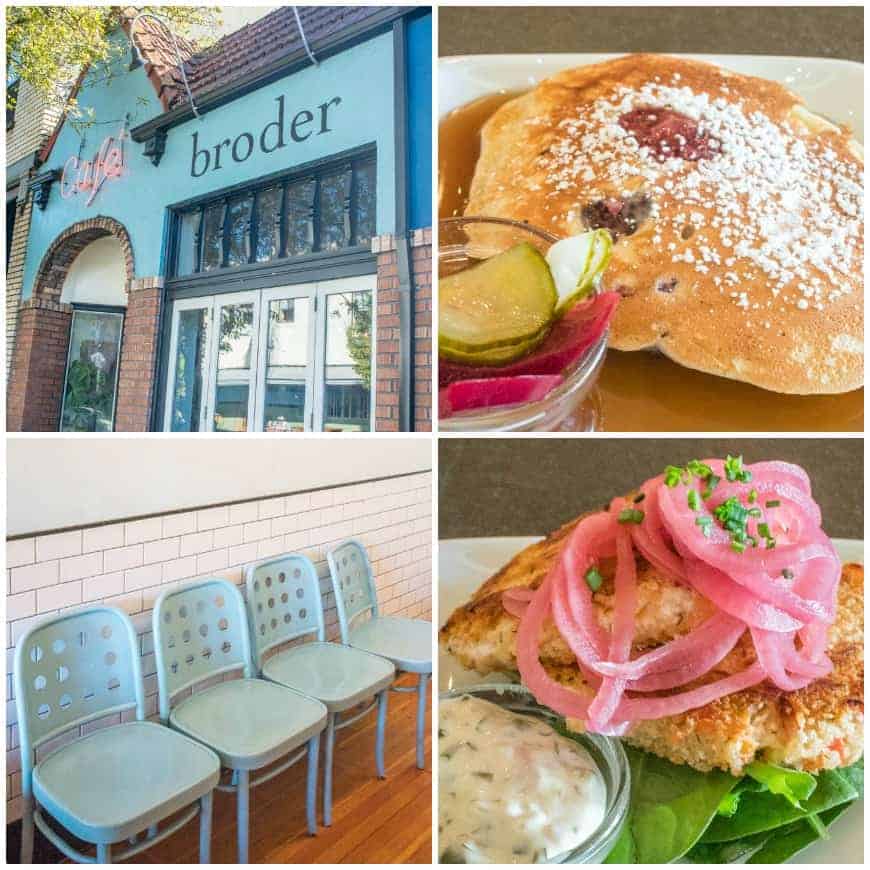 Cafe Broder pairs a minimalist Swedish sensibility with seasonal Northwest ingredients. Think mind-blowing aebleskiver, tender potato pancakes, and a rotating Breakfast Bord in a comfy, homey space sparked with playful Scandinavian embellishments.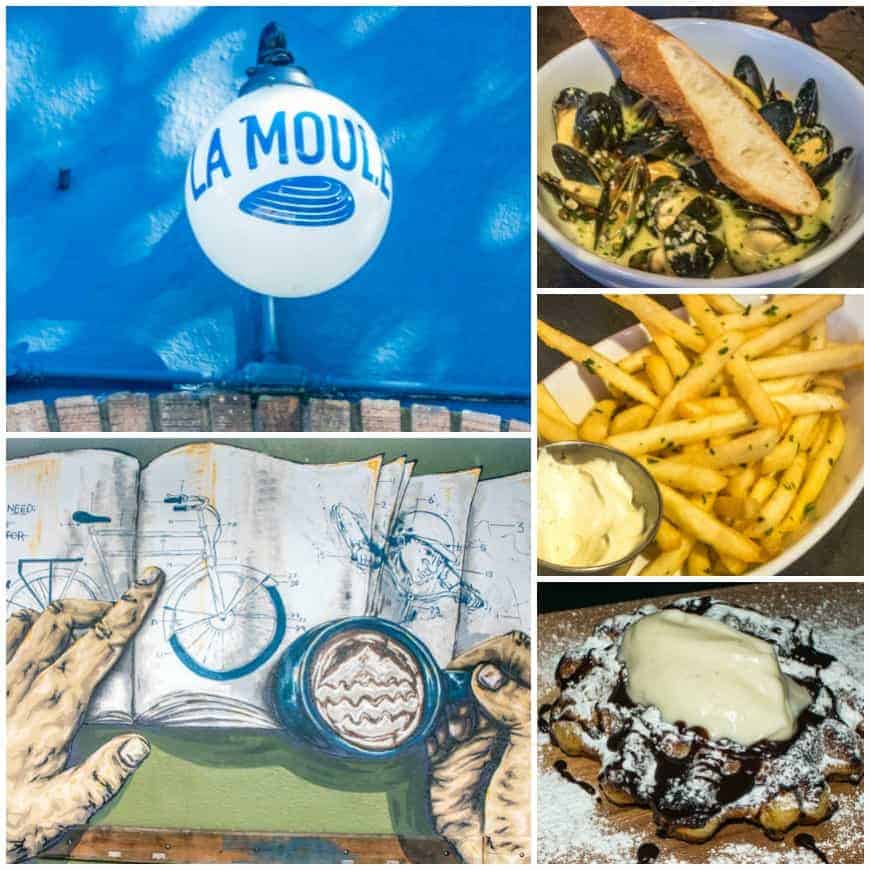 La Moule is a mussel lovers dream come true. The best mussels in Portland, in six palate popping variations. And don't skip the Belgian Liege Waffle for dessert.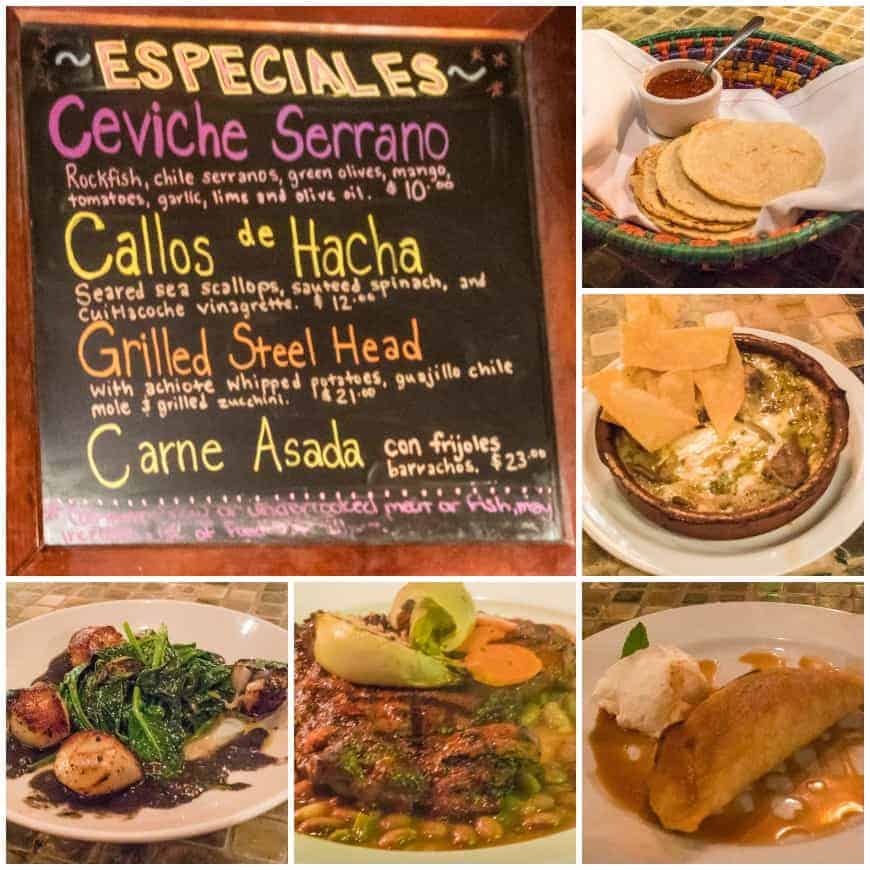 Nuestra Cocina is a celebration of peasant-style Mexican cooking with bold flavors from the high desert state of Zacatecas to the coastlines of Vera Cruz and Tampico. There's almost always a line of regulars waiting to get in. And we're often in that line. It's worth the wait. P.S. Grab a seat at the bar if available and watch this well-honed kitchen in action.
Vintage Wonderland One of our favorite weekend entertainments is touring Portland's neighborhood vintage shops. Hosford-Abernethy has several of our faves, including the incredible Lounge Lizard for mid-century modern furniture, lighting, and glassware.
Hosford-Abernathy Interactive Map
To see and toggle the classifications (Eats, Coffee & Sweets, Vintage, Shops, Nearby) ), simply click the square View Larger Map icon in the upper right of the heading bar. When you click an icon on the map, you'll get a Google fly-out that tells you more about that selection (photo, address, phone, website). And we keep this map up-to-date with our latest findings. Pretty cool, huh?
Public Schools
Public Schools in Hosford-Abernethy are part of Portland Public Schools.
NOTE   Portland school boundaries are in flux. If a specific school is a factor in your purchase decision, check with the school district before making an offer on a home.
County | Zip Code
County: Multnomah
Zip Code: 97202 & 97214
Neighborhood Association
Neighborhood Maps
Neighborhood Statistics
In the News
Copyright 2020 Susan S. Bradley. All rights reserved.