Happy Valley Neighborhood Guide
Happy Valley, Oregon is located about 15 miles southeast of Portland in Clackamas County and has a population of around 33,000 people. The city motto is "A great place to live, work, and raise a family."
Happy Valley is known for its strong community spirit and its wide-ranging recreational options. If you're looking for a great place to live, Happy Valley, Oregon should be on your short list!
Happy Valley feels like a world unto itself.  It's safe, family friendly, and has excellent public schools (96% of students graduate from high school and 53% graduate from college). There are plenty of parks and recreation areas as well as convenient shopping for all the basics. If you want more, it's a 5 mile drive to the Clackamas Town Center Mall. Here you'll also find the Max Line with quick transport to downtown Portland and PDX International airport.
Happy Valley has a diversity of housing ranging from apartments and townhouses to spectacular estates on acreage with views of Mt Hood. Due to available land, new construction is readily available.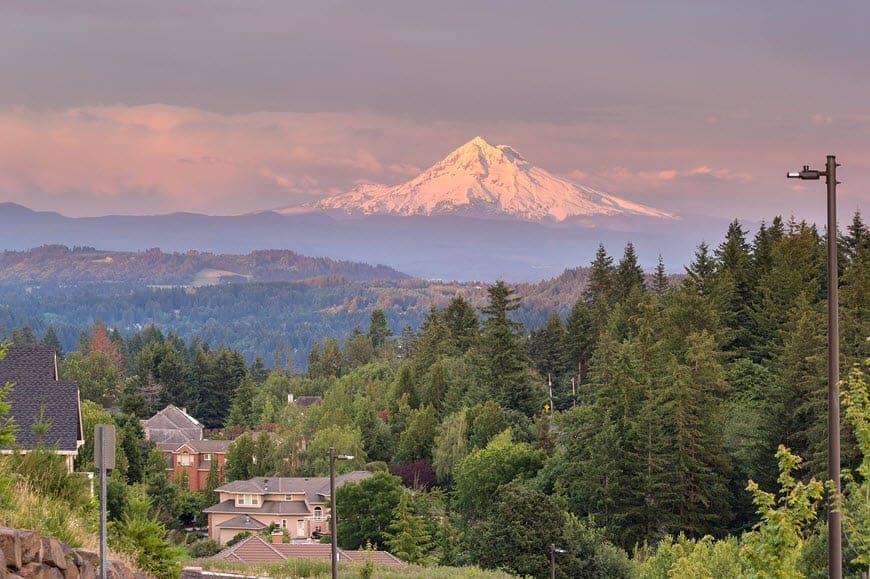 A view lover's paradise, with Mt. Hood looming in the distance, Happy Valley lies just 15 miles southeast of Downtown Portland.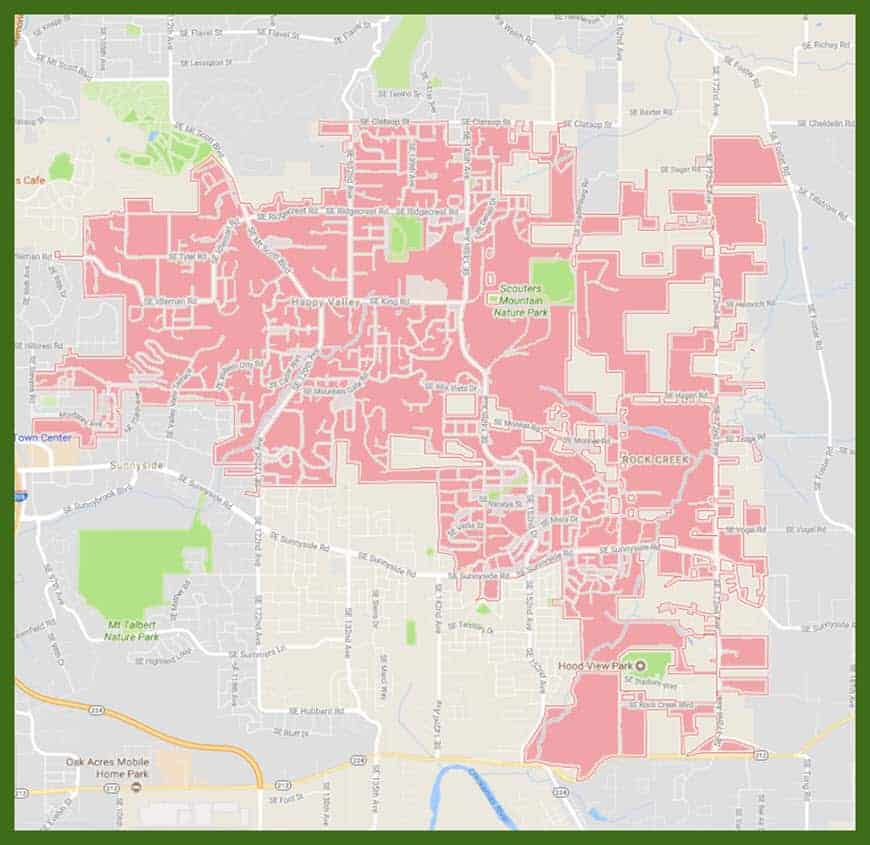 Happy Valley is bordered to the north by Southeast Portland, to the south by Sunnyside, to the west by Milwaukie, and to the northeast by Gresham.
Home Styles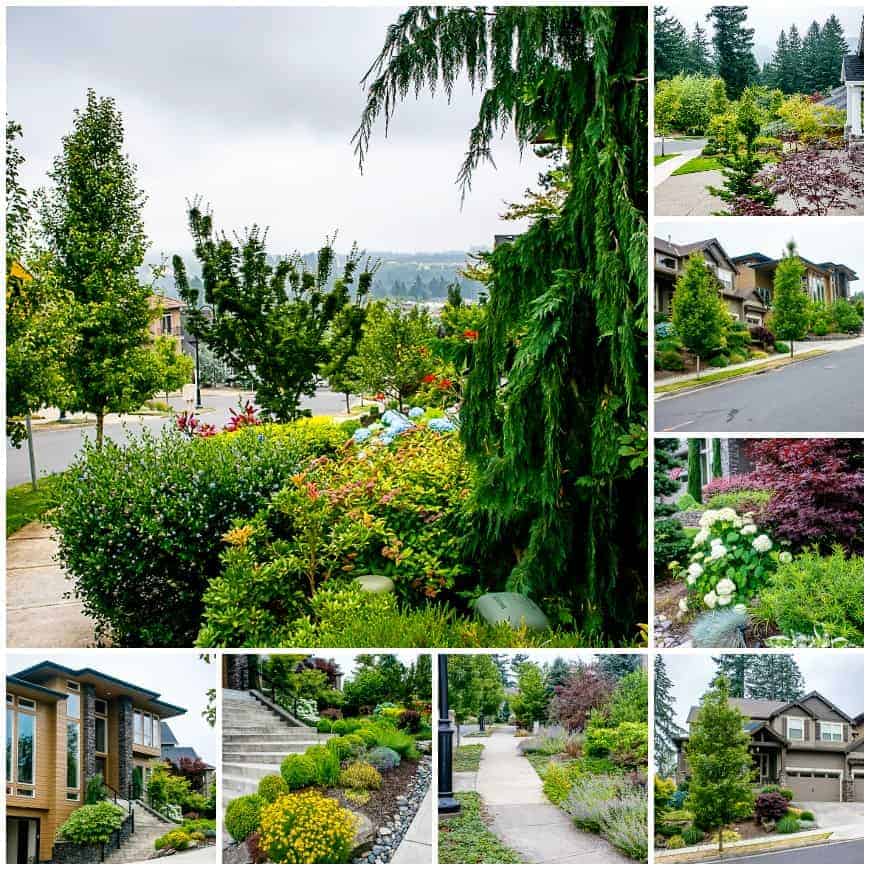 A leisurely drive through Happy Valley's numerous neighborhoods will give you a good sense of what it feels like to live here. Wide paved streets, lined with sidewalks and trees, an abundance of beautiful gardens and manicured lawns, children playing in the quiet streets, views that go forever into the horizon. All in all Happy Valley is a world unto itself.
---
---
Coffee | Pastries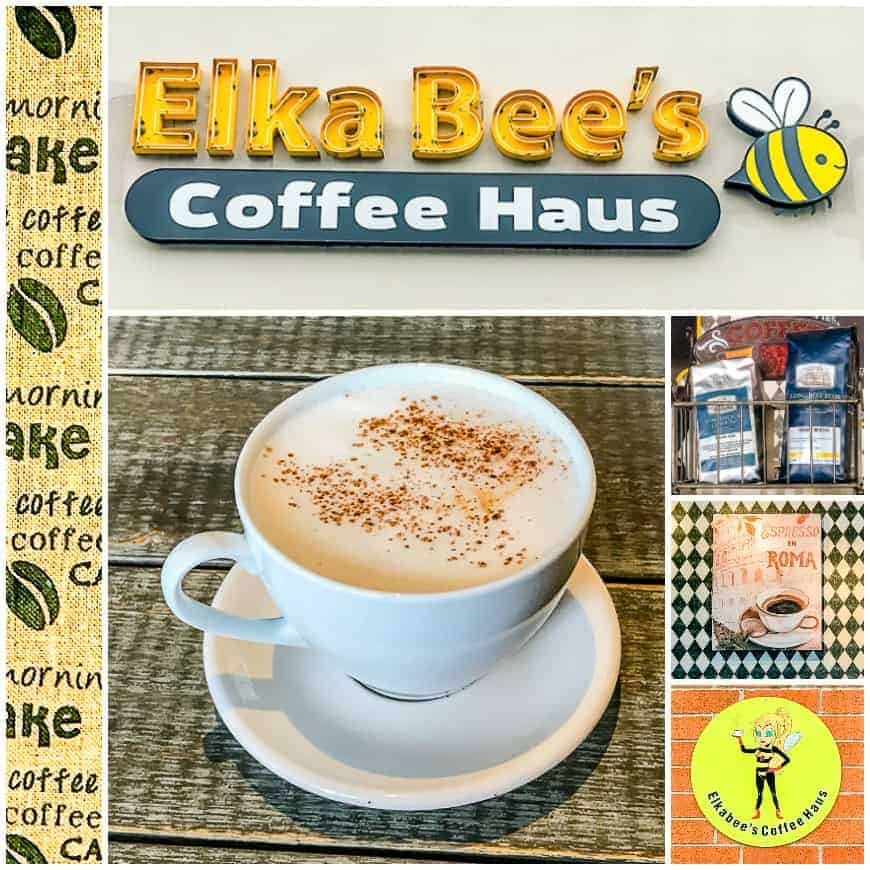 When it comes to coffee we love LOCAL. Both the shops and the roasters. And a plus with this shop, besides an unbeatable roster of seasonal coffee drinks, is that they also serve a wide range of excellent teas.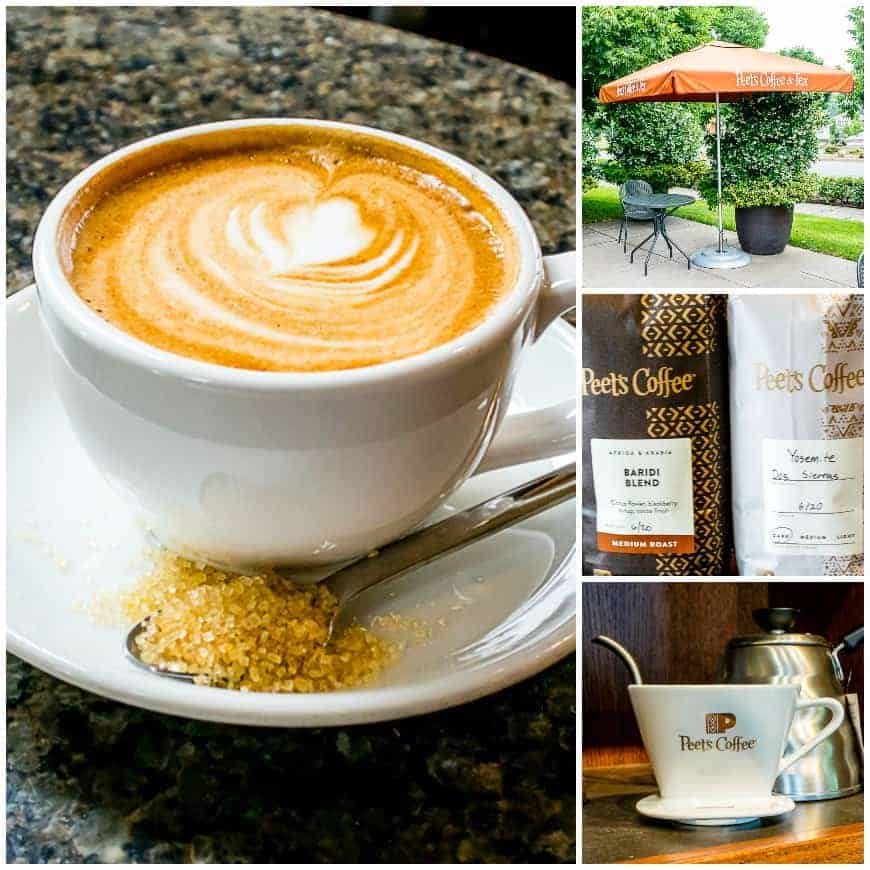 Peet's is a Happy Valley coffee destination we've come to trust over the years, even though their headquarters and roastery is in California. Service and coffee drinks you can trust.
Dining | Noshing
The dining scene in happy valley has exploded over the past several years. So many great options that it's hard to choose.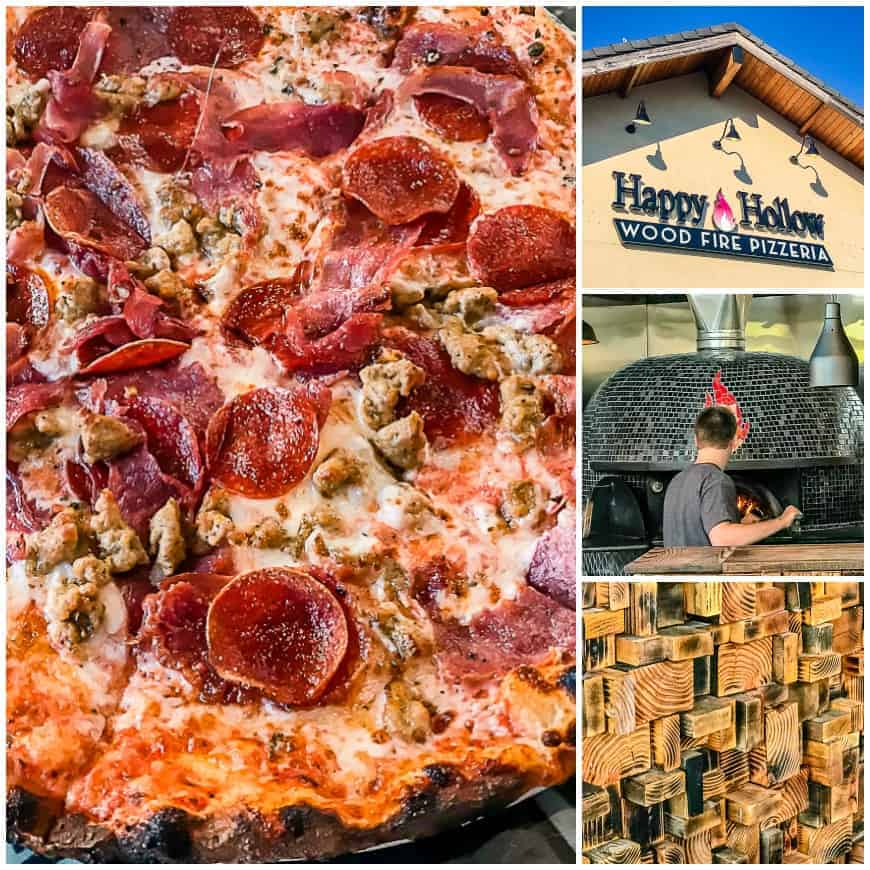 If it's PIZZA you're hankering for, check out Happy Hollow Pizzeria for their wood-fired beauties. They have the standards covered (as shown above), but we're on the adventuresome side, so we also love the Rustica (gorgonzola crumbles, kalamata olives, red onion, roasted garlic, fresh tomato, cooked spinach).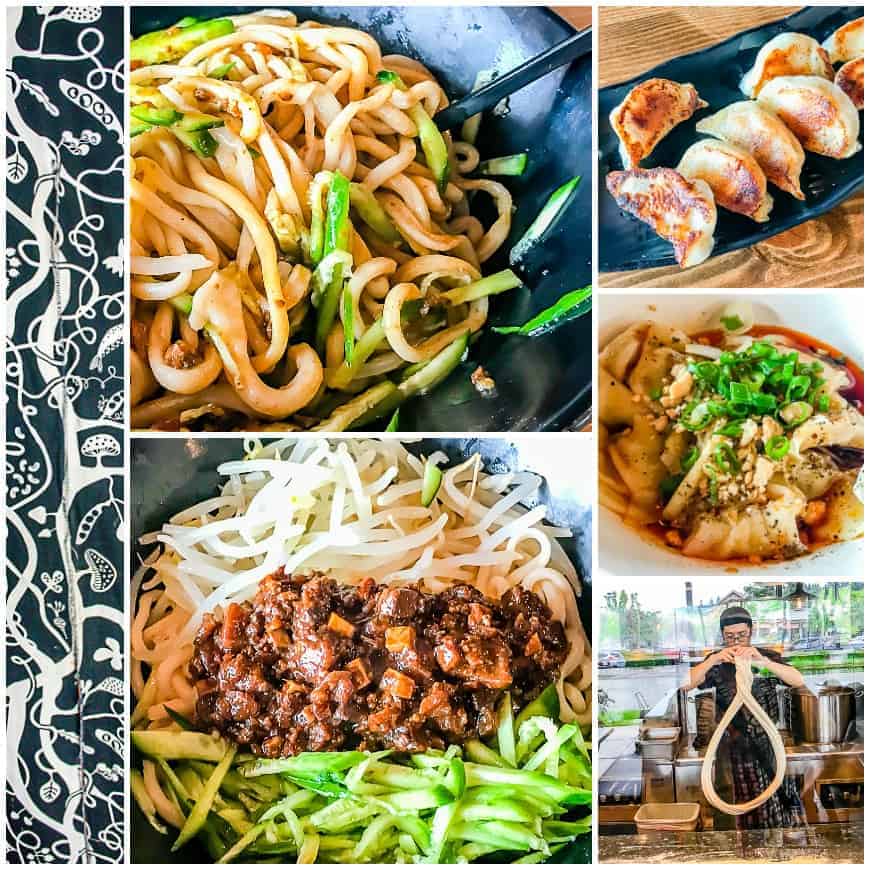 Noodle Man. The name, these photos, and rave reviews say it all.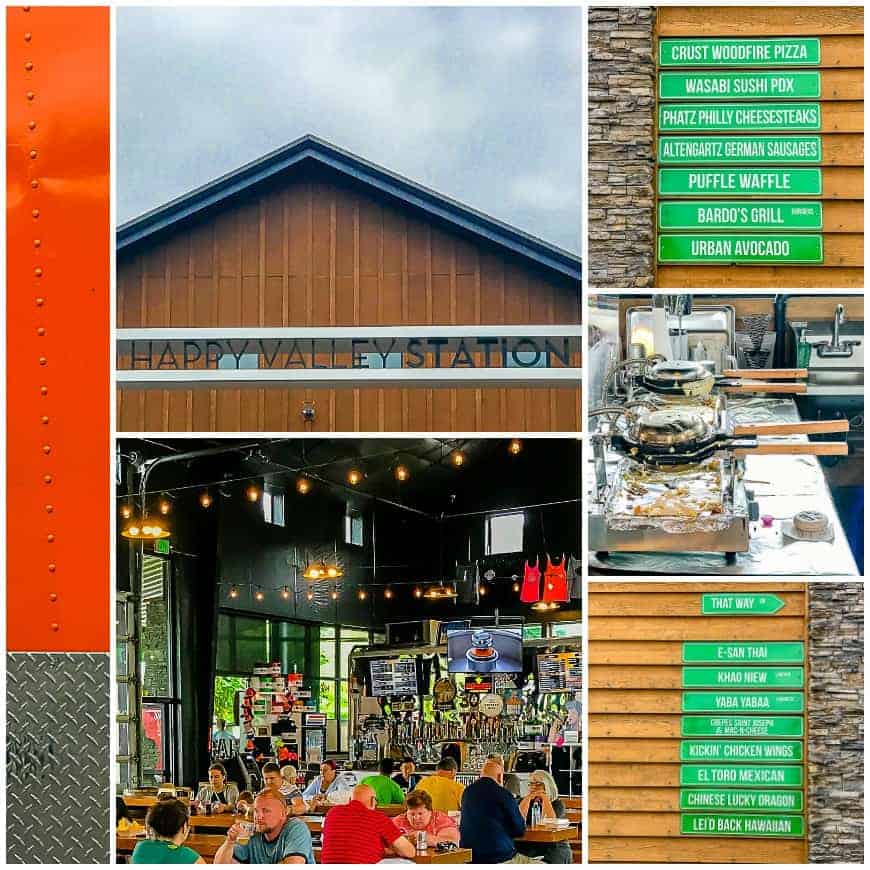 Happy Valley Station is one of the best designed, most appealing food cart meccas we've experienced in Portland Metro. Why limit yourself to one restaurant when you can have 18+ eateries to choose from? Plus a clean and comfortable dining hall, warm and under cover.
---
---
Happy Valley Farmers Market
Every Oregon community worth it's salt has a kickin' farmers market. And Happy Valley has one of the best. Happy Valley Farmers Market, with both summer and holiday markets, features an engaging mix of locally grown produce, flowers, plants, specialty products, coffee roasters, food carts, and crafts.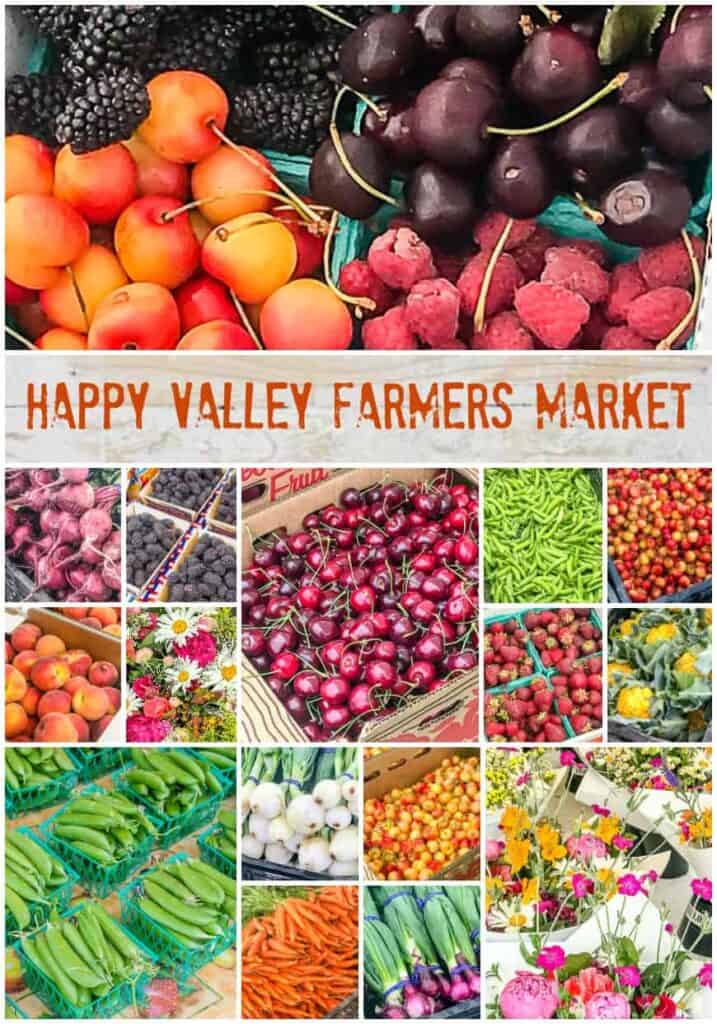 Parks | Recreation
Walking & Hiking
County | Zip Code | Population | & More
County: Clackamas
Zip Code: 97086
Size: 11 miles
Density: 2,865 residents per square mile
Population: 25,580 (2022)
Average yearly household income: $157,199
Growth since 2020: 3.11% (983) annually
Elevation: 797 feet (compared to Downtown Portland at 20 feet  and Council Crest Park at 1,073 feet (highest point within Portland city limits)
Neighborhood Association
Neighborhood Maps
Happy Valley Road Map
Happy Valley Subdivisions and PUDs Map
Happy Valley Land Use Zoning Map
City Website
Shopping
Special Events
Travel
Only 27-34 minutes (11-13 miles) to Downtown Portland by car, depending on traffic and time of day.
Neighborhood Statistics
Public Schools
Copyright Susan S. Bradley 2017-2022. All rights reserved.