To stage or not to stage your home, that's the BIG QUESTION on the minds of many home sellers today.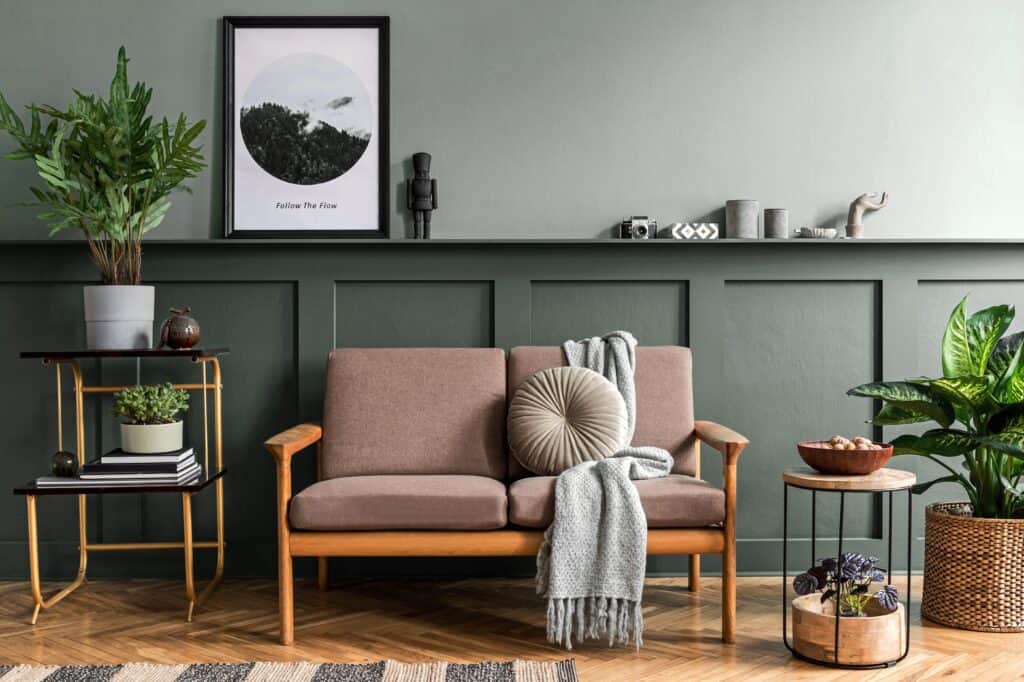 Seriously? There is no question. Even in the current sellers' market staging enhances the value of your home. In fact, there is no more affordable way to boost the value of your home.
But let's be clear about what staging actually is. It's not decorating. It's not personal. It's not real life.
Staging is marketing. Staging is dream making. It turns YOUR home into a home that will appeal to a large number of today's prospective buyers. It turns your home into a showroom that incites the imaginations and desires of others. You know, kind of like Pottery Barn, Crate & Barrel, and West Elm. They set expectations for today's home buyers.
High end sellers who hope to save time or money by not staging their homes may kick themselves later. Their homes may be overshadowed by the glam competition, losing essential momentum out of the gate.
Buyers choose competing homes that look alluring, ready to move into, with the latest furnishings and coolest accessories. Staged homes look, well, IMPRESSIVE.
The selection process begins on the web. If the home doesn't sparkle there, potential buyers don't make it to the front door.
Few buyers today have the time or imagination to see past the bait of a picture-perfect home, devoid of any personal trappings of the previous owner.
And who can blame them? They're watching HGTV and have subconscious expectations of what the "perfect" home should look like. It pays to remember that and do everything you can to create the best dream possible.
Competing on the Internet
According to the 2007 National Association of REALTORS Profile of Home Buyers and Sellers, 84% of buyers use the internet as the primary information source for their home search.
If you don't capture the attention of the prospective buyer online, you lose that prospect.
Photos of staged homes are more appealing than photos of unstaged homes.
Staged homes are perceived as well-maintained homes, which increases value.
Staged homes often appraise for more. (Appraisers are not automatons. They have the same emotional experience as buyers.)
95% of buyers buy on emotion, specifically their emotional experience as they walk through the home. It's love at first sight, then the rationalizations kick in that support that split second decision to buy.
Competing in the Home
According to Transformations, buyers spend an average of 6-9 minutes in a vacant home vs 40 minutes in a staged home!  The more time they invest in your property, the more likely they are to commit emotionally and financially.
How Fast Do Staged Homes Sell?
According to the National Association of Realtors, staged homes sell 80% faster. Other studies indicate that staged homes sell 2-2½ times faster than unstaged homes. (Some studies say 7 times faster.)
A 2007 survey found that 94% of staged homes sold on average in one month or less.
How Much Does Home Staging Cost?
The cost of home staging is typically between 1% and 2% of total home value.
Home staging, which is actually real estate marketing, is tax deductible. (But do verify with a qualified tax specialist.)
What's the National ROI for Home Staging?
According to local company, Transformations, return on investment (ROI) nationally for staging a home is 586%–second only to cleaning and decluttering at 872%.
According to the National Association of Realtors and other statistics, staged homes sell for 11%-17% more than comparable unstaged homes.
Staged homes typically sell for 7%-10% above list price. On a $300,000 home sale, the seller would net an additional $21,000-$30,000.
Even a $250 staging investment on a home listed for $200,000 will net a sales gain of $2,500.
The cost associated with staging is inconsequential compared to a price reduction. Reductions usually start at $10,000, while staging costs only a fraction of that.
In a study conducted by the Real Estate Staging Association (RESA), 89 unstaged homes remained on the market for 166 days before the owners had them staged. After staging, the homes received their first offers in 32 days and nine of these homes received multiple offers.
In another study conducted by RESA, 359 homes were staged before going on the market. The homes, on average, received an offer within 26 days after being professionally staged and listed. Nearly 70 of those homes received multiple offers.
A 2013 study by RESA found that unstaged homes sit on the market, on average, for 143 days, while these same homes, after staging, sold, on average, in 40 days. When staged FIRST, homes averaged 23 days on the market.
What's the Portland Metro ROI for Home Staging?
According to Transformations tracking, their Portland, Oregon clients routinely reap ROIs even higher than the national average–up to 15 times the cost of staging OVER ASKING price!
Now, we're not saying you have to spend super big bucks to refurnish and accessorize every square inch of your property. An experienced stager knows how to get the biggest bang for your buck.
Unless you have the training and experience of a professional designer, it's best to hire a pro with a solid track record.
Fascinating! Tell Me More
Copyright 2019 Rachel E. Bradley. All Rights Reserved