Sunset Neighborhood Guide
Our Sunset Neighborhood Guide contains a wealth of information on this West Linn community, including location, terrain, parks, and home styles.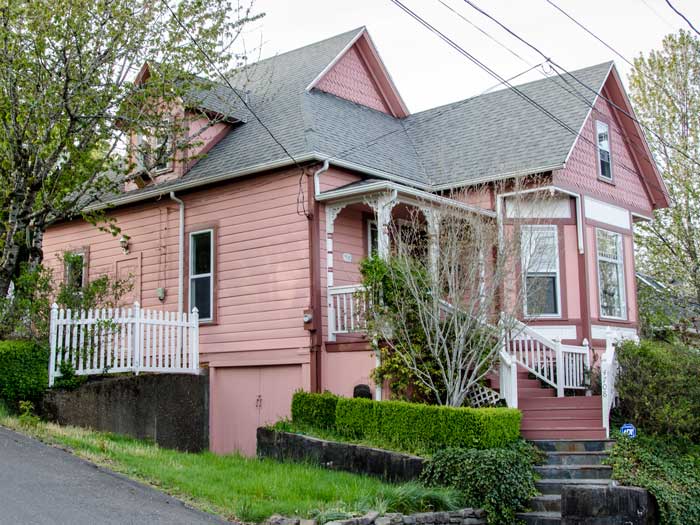 The Sunset neighborhood lies in the southwest quadrant of West Linn. It hugs the Willamette River shoreline to the east and borders Rosemont Summit and Bolton to the north, Parker Crest to the west, and Barrington Heights to the south. Check out this printable Sunset Neighborhood Map.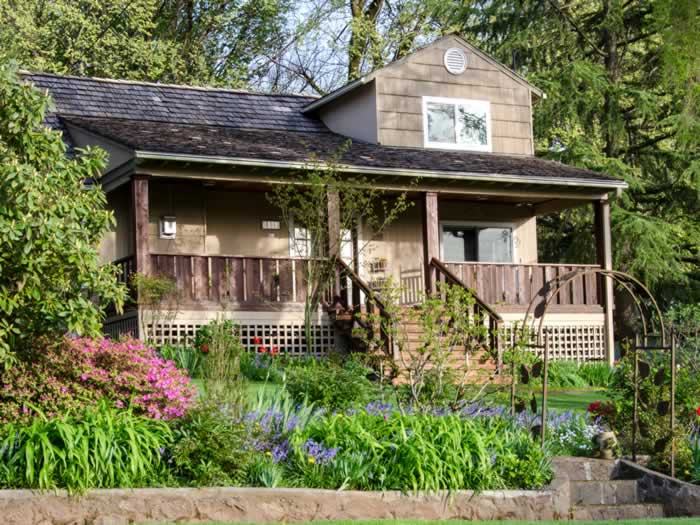 Sunset is a neighborhood in transition. It's mixture of mid-century ramblers, split-levels, and cottage-style homes, along with newer construction on a grander scale. The Sunset neighborhood had a decidedly rural feel with some larger lots and river view potential. Much like nearby historic Willamette, Sunset doesn't have the graceful sidewalk boulevards or tree-lined streets that set the tone in newer West Linn neighborhoods. Not every home is well cared for and not every yard is well tended. But the neighborhood is charming nonetheless, perhaps because of its casual, laid-back nonchalance. It's a handy-man wonderland, just waiting for your thoughtful renovation.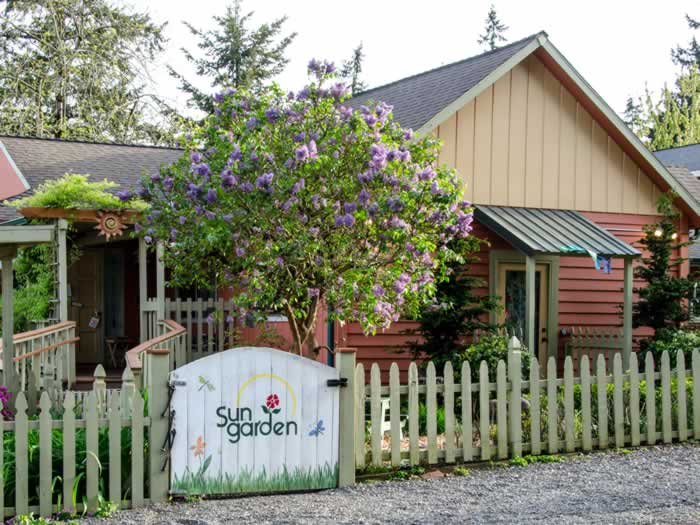 Sunset has a current population of around 2,583, with an estimated future population of 2,905. Of 11 West Lynn neighborhoods, it is one of the larger communities, at #5 in population size. It ranks first for medium-density homes in West Linn but only seventh for medium-high density homes. There are a total of 1,031 residential units in the Sunset neighborhood.
A recent survey (People Are Really Happy in West Linn) indicates that Sunset residents are among the most content residents in all of West Linn. You'll see why when you tour the neighborhood.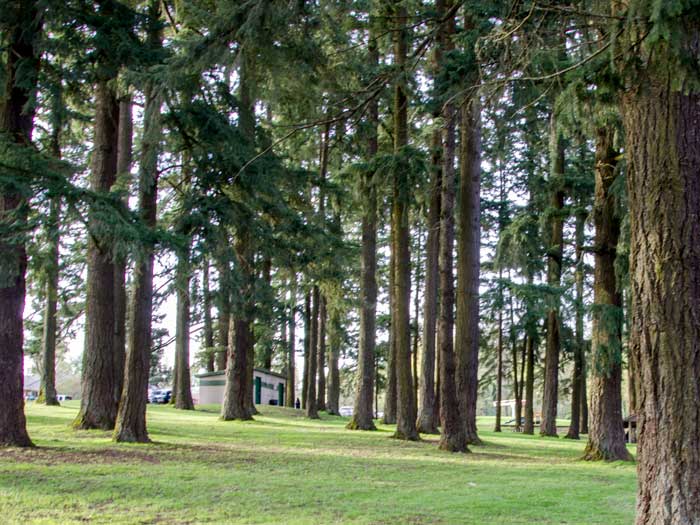 Sunset is home to Wilderness Park, Camassia Nature Preserve, and Sunset Park. It also overlooks the Willamette Falls. Check out this printable map of West Linn City Parks.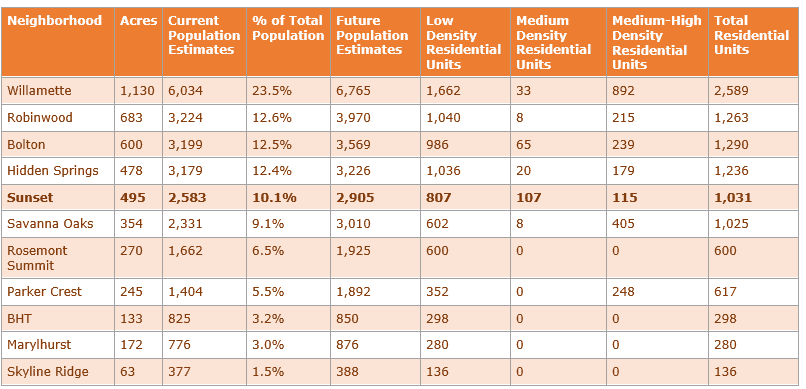 See More West Linn Neighborhood Guides