Parker Crest Neighborhood Guide
Our Parker Crest Neighborhood Guide contains a wealth of information on this West Linn community, including location, terrain, parks, and home styles.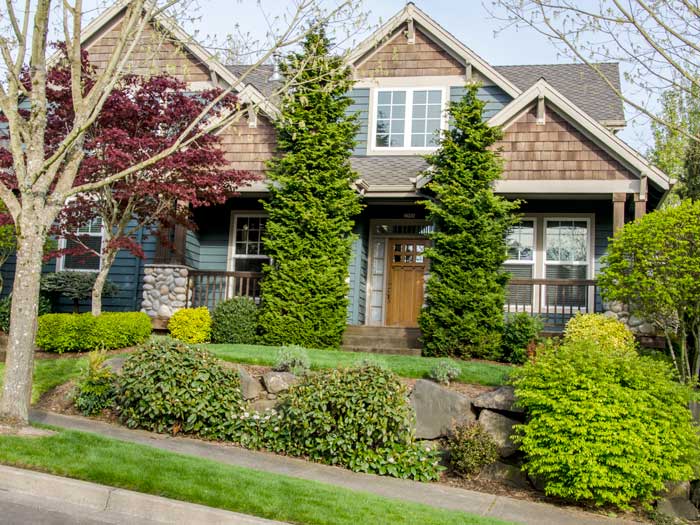 If you fold a map of West Linn in half from north to south, the Parker Crest neighborhood lies in the southern half of the city, just barely. It's also on the western edge of the city with Rosemont Summit to the north, Savanna Oaks to the south, and Sunset to the east.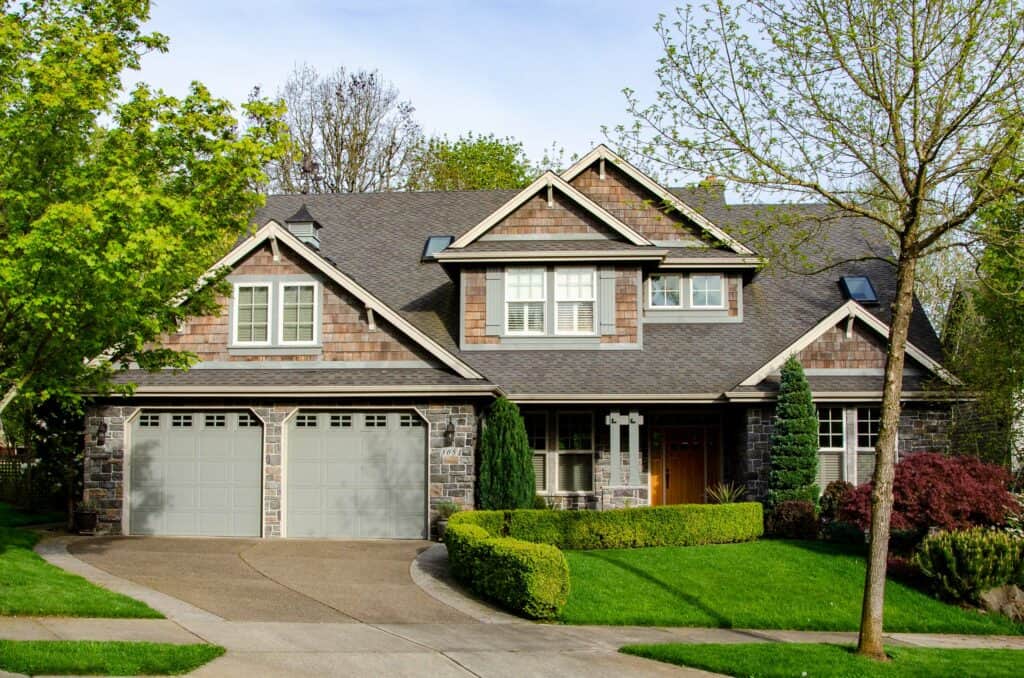 Parker Crest has a current population of around 1,404, with an estimated future population of 1,892. Of 11 West Lynn neighborhoods, it is one of the smaller communities, at #8 in population size. It is third in number of medium-high density residential units in the city.
In fact, the ratio of low density single family units to medium-high density residential units is three to two. There are a total of 617 residential units in the Parker Crest neighborhood. A recent survey (People Are Really Happy in West Linn) indicates that Parker Crest residents are among the most content residents in all of West Linn. You'll see why when you tour the neighborhood.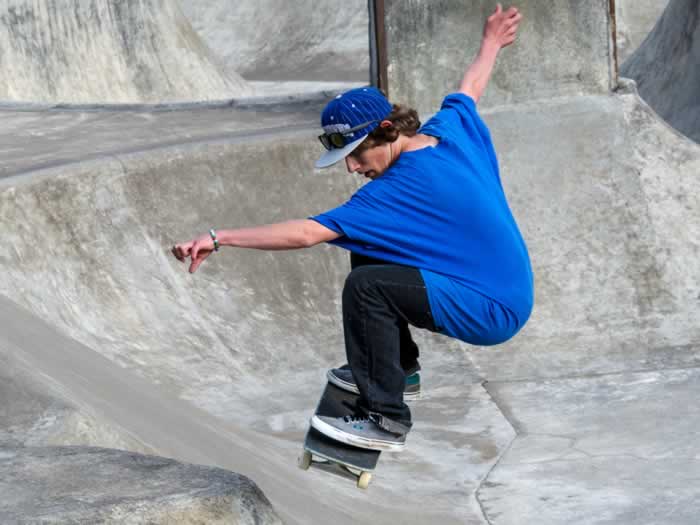 Parker Crest is home to Tanner Creek Park, popular West Linn Skate Park, and Rosemont Ridge Middle School.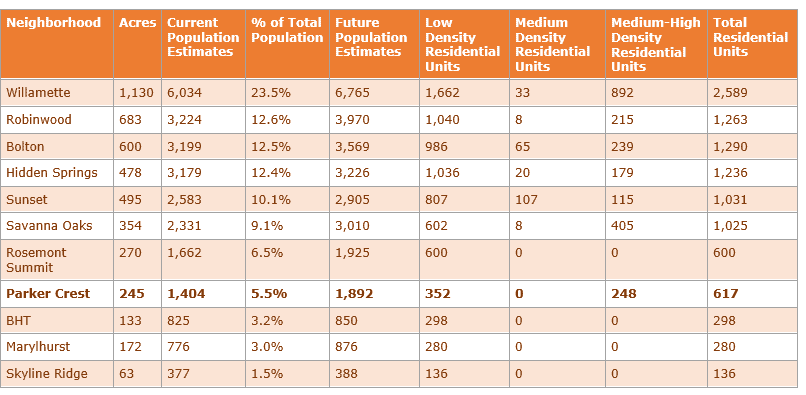 See More West Linn Neighborhood Guides