Seven Reasons to Make Sellwood Your Next Home
Looking for an old-world neighborhood with new-world amenities and a great vibe? That's walking distance to downtown Portland, Oregon but feels a world apart?
You just found it! It's called Sellwood.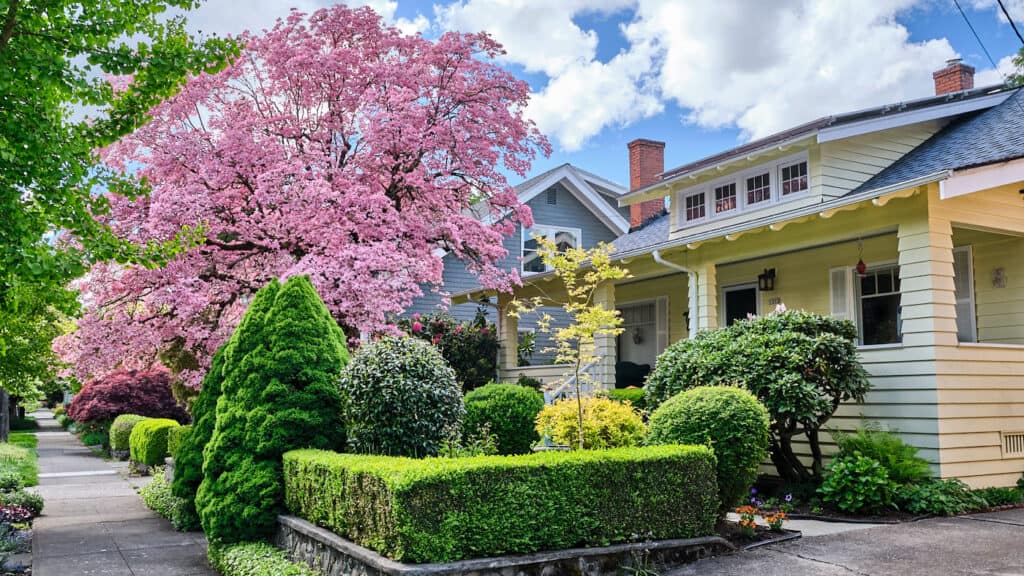 The historic Sellwood-Moreland neighborhood is situated 6 miles south of downtown Portland. While it's a 15 minute drive Sellwood-Moreland it is a world apart. Sellwood has a small town feel with a strong sense of community, plenty of local events and a mix of historic and newly-constructed homes. In short, it has everything you want and need: stunning views, good eats, popular pubs, local coffee roasters, indie boutiques, art galleries, vintage treasure, and awesome parks. Plus, it's located along the eastern bank of the Willamette River, so there's easy access to the river (Sellwood Riverfront Park), plus numerous walking trails along the river and nearby wetlands (Oaks Bottom Wildlife Refuge).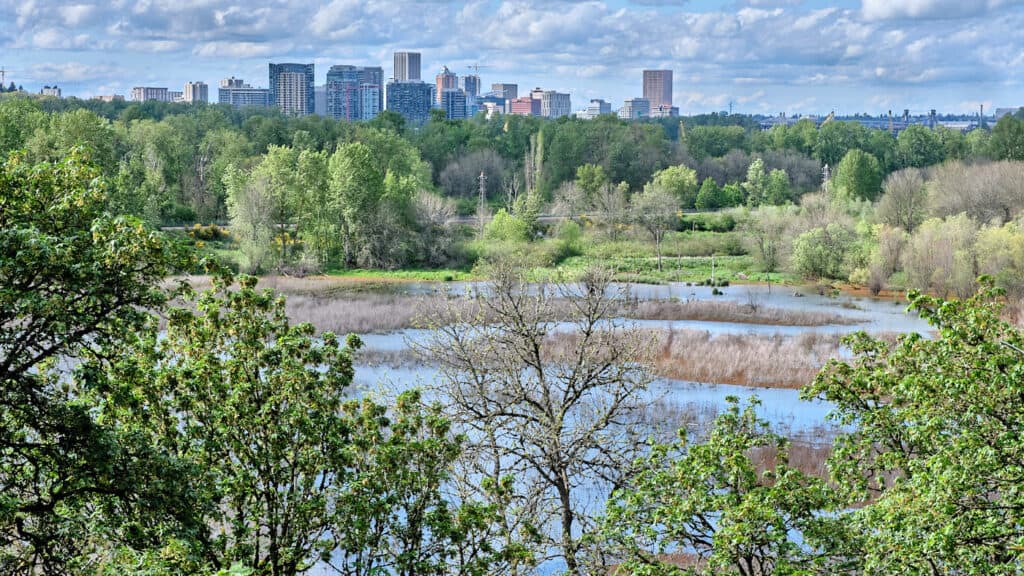 Seven Reasons to Make Sellwood Your Next Home
Coffee Shops: Sellwood is a mecca for great coffee roasters and shops. Whether you're looking for a quiet place to study or a trendy spot to meet with friends, you'll find it here. A couple of our faves are the new Fetch Coffee Roasters and the not so new Blue Kangaroo Coffee Roasters. Here's our Sellwood Coffee Map. For Tea Lovers, the caboose housed Tea Chai Te is a not to be missed experience.
Restaurants: Sellwood-Moreland is home to some of Portland's most loved restaurants. From casual cafes to fine dining, you'll find good eats galore in this neighborhood. Some of our favorites include 40-year-old Papa Haydn, Italian focused a Cena Ristorante, 15 year-old Muddy Rudder Public House, Relish Gusto, and too-cool-for-school PDX Sliders.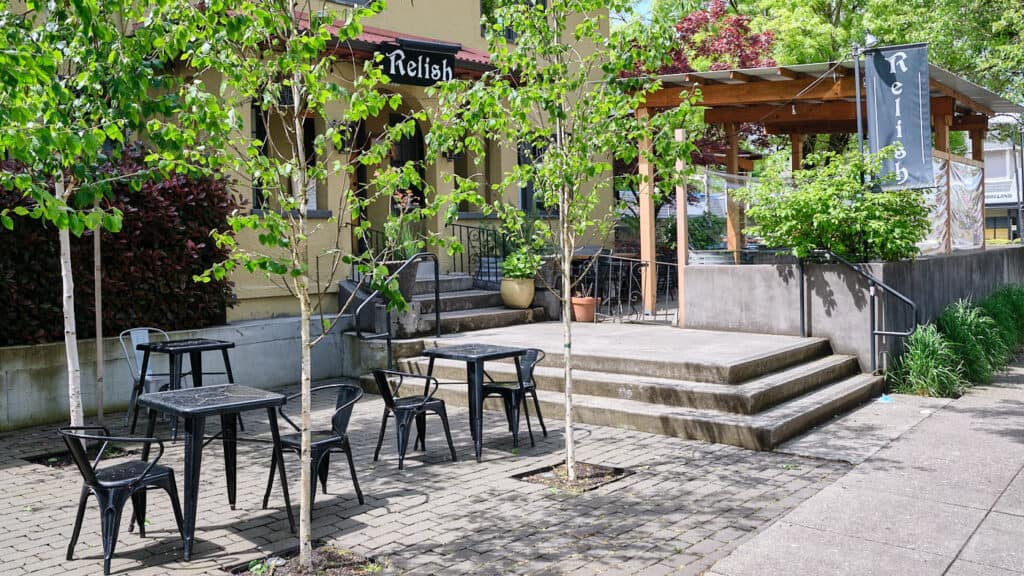 Shops: Sellwood is also a great place to shop. Plan to make a day of it. There are numerous indie shops and some of Portland's best antique troves (Stars Antiques, American at Heart, Old Portland Hardware, and Sellwood Union). If you're looking for something unique, you'll find it in Sellwood.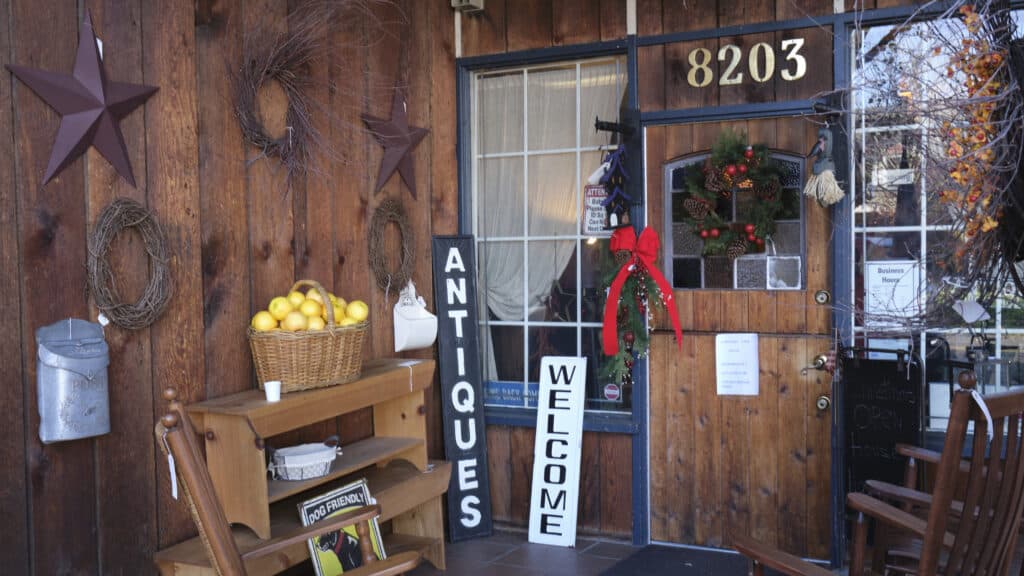 Parks: Sellwood is home to several beautiful parks, including Sellwood Riverfront Park and Westmoreland Park. Both have water hugging walking trails, kid's play areas, and well-maintained restrooms. Additionally, Sellwood Riverfront Park has a boat dock, canoe launch, and off leash dog area.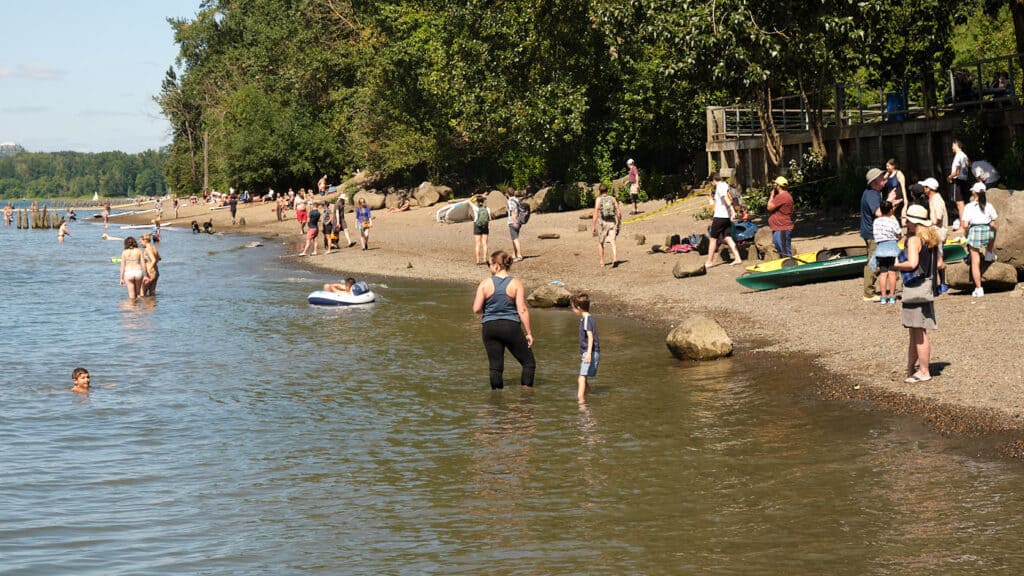 Pubs/Bars: Sellwood is also home to several great pubs and bars. If you're looking for a place to relax with a cocktail or pint, you'll find it here. Some of our favorites include The Muddy Rudder, The Bible Club, and Oaks Bottom Public House.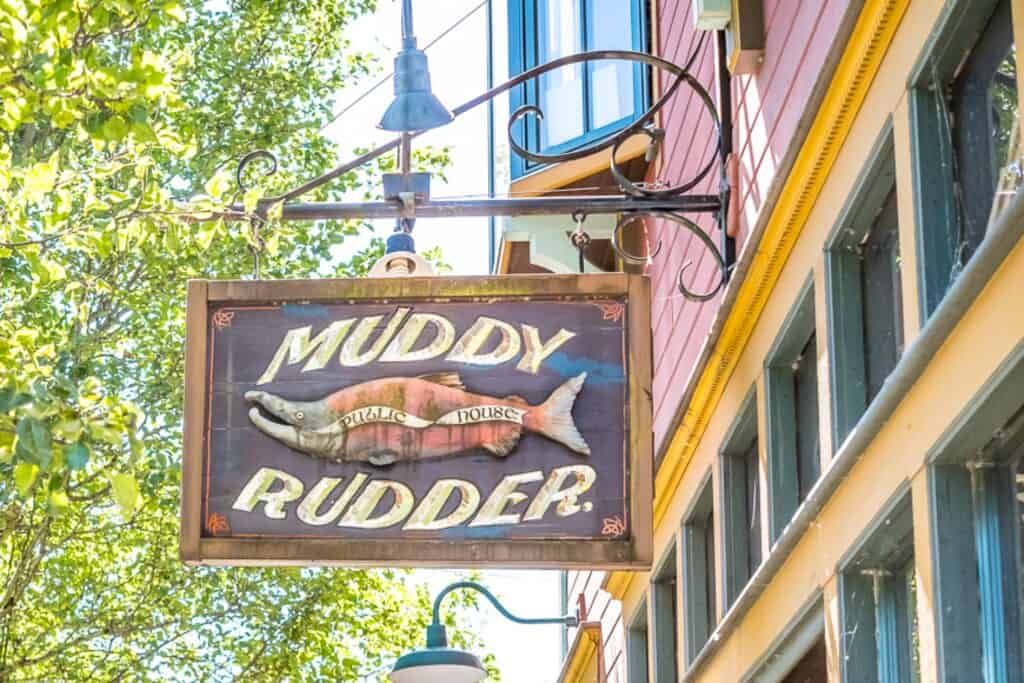 Walks: If you like to walk, Sellwood is your neighborhood. There are dozens of scenic routes to choose from, and you'll love the spectacular views of the Willamette River (and beyond to downtown Portland). Here's one of our most popular (5,000+ views) Sellwood Walking Maps. (Hit us up. We love walking here and have created several Sellwood-Moreland walk routes you may enjoy.)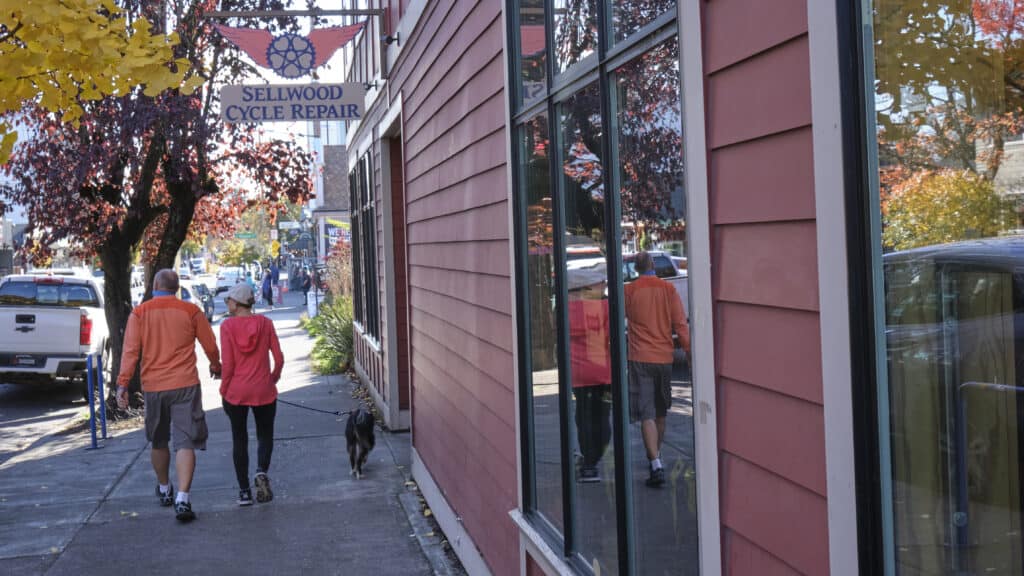 Adventure: Sellwood is a mecca for outdoor adventure. There are numerous walking/biking trails to explore, and you can even go kayaking or stand-up paddle-boarding on the Willamette River.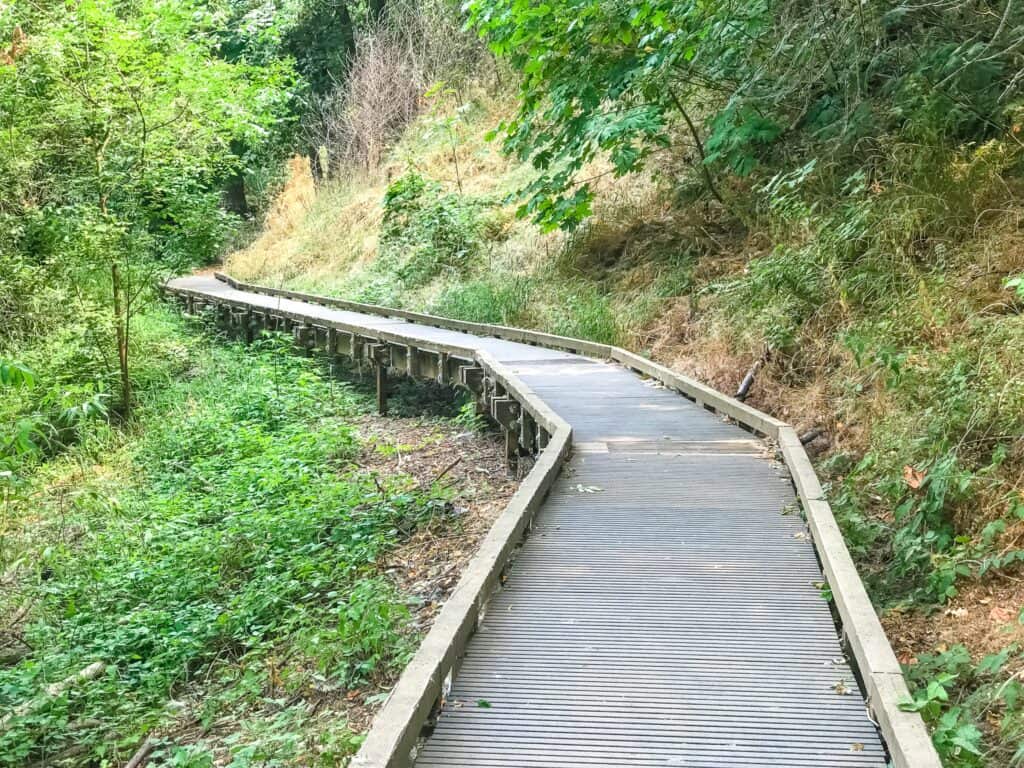 Plus, One Big Reason Your Kids Will Love Living in Sellwood, Oregon. Are you ready for it? This neighborhood has the one thing nearly every kid wants in their back yard. A SWIMMING POOL. Complete with professional staffing, lessons, and lifeguards. The Sellwood pool was the first structure of its kind in Portland. It was a large wooden edifice with a ten-foot board fence around it to provide privacy: girls used the pool one day, boys the next. The pool has been in continuous use since 1910. These days, boys and girls commingle in the pool. The pool is open seasonally June through August.
Copyright 2022 Susan S. Bradley. All Rights Reserved
Below are all the homes currently for sale in Sellwood – Moreland – Waverly Heights